Guy Trafford suggests the Government should focus more on transport to reduce greenhouse gas emissions rather than agriculture and bring everybody to the table to feel some of the pain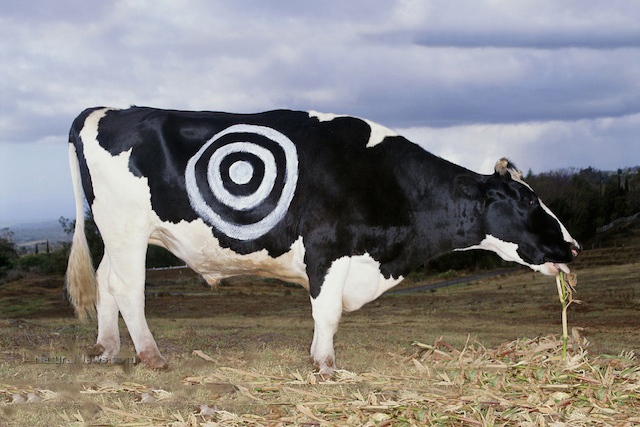 By Guy Trafford
In comparison to the vehicle fleets of other OECD members, New Zealand has one of the oldest with an average age of over 14 years. However, when looking for fuel economy this is not such a bad thing as the newer 'light' vehicles tend to be bigger, heavier, have larger engines and consume more fuel.
Despite the benefits of an older fleet, New Zealand's transport emissions have increased dramatically in recent years. Over the period from 1990 to 2017 overall gross greenhouse gas (GHG) emissions have increased by 19%. Over the same period agricultures increased by 13%. However, in the last reporting year (2016-17) agriculture actually fell, be it by only 0.1%. When we look at energy which encompasses transport, over the 1990- 2017 period it has increased by  38.2%. Transport in isolation increased a massive 93.4%, and in the last reporting period transport increased by 6.3% an slight increase on the 5.5% per year average over the 17 year period.(MFE summary).
When we look at New Zealand's agricultural systems, i.e. Primary Industries, New Zealand's primary sector contributes one fifth of our GDP, generates 1 in 10 jobs and produces 75% of our merchandise exports. At the same time the pastoral livestock systems are considered to be the most efficient in regard to GHG emissions per product produced in the world.
So given the above wouldn't you think if you were looking for 'low hanging fruit' to reduce emissions you would go straight to the transport sector? It would also be the easiest sector to regulate as all vehicles are licensed (or should be) and operate in a regulated environment i.e. confined to roads and have speed limits governed etc. Some of us remember the impact of the oil spike of the 1970s, and with a precarious economy the rapid response of government to limit the damage. Carless days were brought in and speed limits lowered. The effectiveness of these measures can be argued. However, they did have the effect of bringing everybody to the table. At the moment we have a situation where seemingly a large sector of society is preoccupied pointing their collective finger at agriculture and determined not to look at their own behaviour. Sadly, the government seems to be complicit in fostering this attitude.
Dairy farming in particular has been on the receiving end with calls for changes to land use. Those who are calling for this are really showing a poor understanding of economics and rational behaviour. Firstly, if the land-use options existed why wouldn't farmers have adopted them before now? For those already financially committed to dairying, to change land use is similar to asking a city dweller to take a reduction in their weekly salary and in the meantime add another hefty slice onto an already high mortgage. In the meantime they will likely see the value of their home drop.
Government could regulate a land-use change but it wouldn't happen without a large dose of government support, i.e. taxpayers money, accompanied by overseas earning falling. Agriculture is well aware that there is a problem with the amount of GHG coming from livestock and is prepared to make sacrifices to try and help remedy the situation in an environment that has very few tools in the box. It would be useful for both the morale of farmers, and to bring wider society to the table, if the responsibility of reducing emissions was more widely spread and more rested where it should be.
In the meantime, another Global Dairy Trade action has come and gone and thankfully this time around there's nothing to complain about. Overall prices have risen by 2.7% with the key Whole Milk Powder lifting by 3.6%. Somewhat surprisingly, Skim Milk Powder also rose by 3.8%. Surprising, because Dairy Farmers of America had indicated they were putting a lot in the auction. China featured strongly despite the issues they are having which augers well for the new season. Both ASB and Westpac have stuck with their predictions for the new season of $7.00 and $6.90 respectively, and believe how well next season goes will largely be dependent on spring production levels as cow numbers are static or falling, climate is going to be the making of any lifts (or falls) in production.
As expected, the Overseas Investment Office has approved the Yili purchase of Westland Dairy Co-op. At $3.41 a share Westland dairy farmers will welcome the cash injection as will the local economy although Greymouth mayor Tony Kokshoorn, while appreciating the need for the sale, mourns the future lack of 'added value' opportunities for the West Coast.