Following strong market fundamentals and healthy returns in the current season, Rabobank analysts still see a very positive outlook and upside for sheepmeats, despite the usual caveats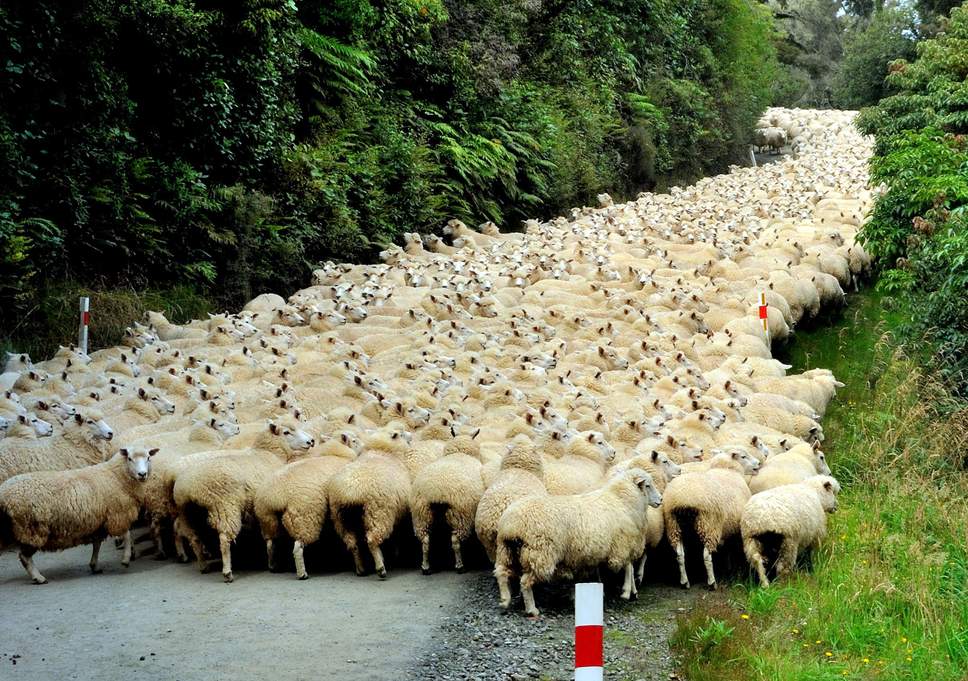 Content supplied by Rabobank
Restricted global supplies and strong international demand are set to keep sheepmeat prices at elevated levels over the remainder of this season and into the next, according to Rabobank animal proteins analyst Blake Holgate.
Discussing New Zealand's sheepmeat market in a recently-released podcast New Zealand sheepmeat – Mid-year Outlook,
Mr Holgate said the strong market fundamentals experienced throughout the current season had resulted in healthy returns for sheep farmers over recent months. And with these fundamentals set to persist for at least the rest of 2019, Mr Holgate said the outlook for New Zealand sheepmeat pricing was "very positive".
"We expect to see pricing levels out to the end of the season in October at least as high as the mid $8 mark per kilo we saw last year. And there could even be some upside potential on top of this," he said.
"This positive sentiment is anticipated to continue into the new season – underpinning ongoing strong pricing – with exact pricing levels to be largely determined by global supply and the degree of local short-term procurement pressure driven by the flow of stock to the processors."
Mr Holgate said sheepmeat supply out of both New Zealand and Australia – the key exporters of sheepmeat to international markets – was expected to remain tight over the coming year.
"Global supply of sheepmeat is likely to remain tight in the next 12 months with limited capacity for New Zealand to lift domestic production given where ewe numbers are at," he said.
"Similarly, our major export competitor Australia is unable to lift production due to drought conditions which have driven capital stock levels of sheep to amongst the lowest levels seen in 100 years."
On the demand side, Mr Holgate said global lamb markets continue to perform well, with demand and in-market pricing for key cuts solid.
"Over the next 12 months we expect to see global demand for sheepmeat remain strong with African Swine Fever (ASF) predicted to reduce China's domestic protein availability during this period. This will support strong Chinese demand for a range of lamb products, and particularly mutton," he said.
"In addition, US demand for sheepmeat should remain firm off the back of a prolonged period of US economic expansion which has led to increased rates of red meat consumption and more disposable income to spend on expensive products like red meat."
Mr Holgate said a weaker New Zealand currency was another factor anticipated to play into the hands of New Zealand sheepmeat producers.
"The exchange rate is likely to remain in New Zealand exporters' favour, and, in fact, we are forecasting the New Zealand dollar to drop further to US 63 cents within 12 months, as monetary policy loosening moves faster in New Zealand than in the US," he said.
While all signs point to a "rosy" next 12 months for New Zealand's sheepmeat sector, Mr Holgate says, a number of downside risks could adversely impact sheepmeat pricing should one, or a combination of these, eventuate. These include concerns over a slowing global economy, an over-estimation of the impacts of ASF and the fallout from Brexit.
"Increasing concerns about a slowing global economy, and in particular the risk of significant slowdowns in either or both of the US and Chinese economies could have a significantly negative impact on pricing," Mr Holgate said.
"There's also a risk the speculated demand increase for animal protein stemming from ASF isn't as high as estimated. Getting up-to-date accurate data on the scale of ASF is challenging and there is a risk of overestimating the protein gap.
"Brexit is a further downside risk as it's still unclear how this will play out and affect demand for New Zealand lamb over the coming 12 months."