Mike Joy's foray into the US will largely fall upon deaf ears, claims Guy Trafford. But the risks from synthetic milks are a greater long-term threat to New Zealand dairying he reckons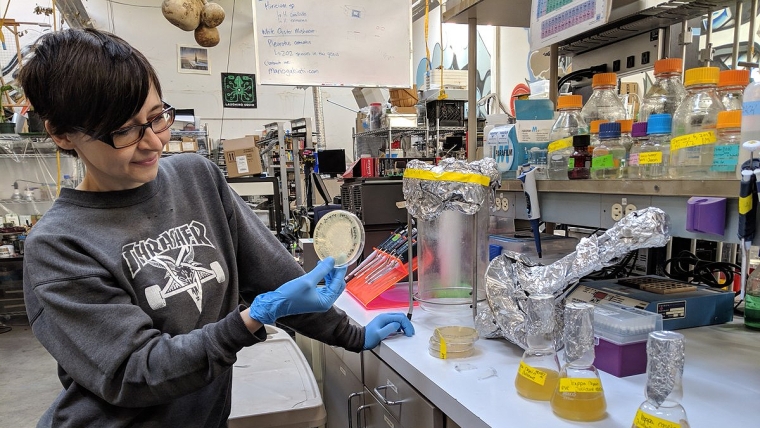 Most would believe that dairying has its fair share of problems on the farm. Water quality, carbon emissions, and welfare issues are rolled out on an almost daily basis as reasons to "get rid of dairying" and there are certainly good reasons to improve the status of all the above.
The latest broadside has, yet again, come from Dr Mike Joy aided by journalist David Larsen. Published as an opinion piece in the New York Times it has drawn widespread criticism from almost everyone in New Zealand.
Even the mainstream media seem to think Joy has gone too far this time.
On a positive side, having read the article it is fairly light weight and I suspect most Americans, regardless of the rights and wrongs of the article, will have moved on very quickly.
Those readers who are concerned about the environment have far greater fires to fight than worry about what is happening in a corner out of sight. With Trump denying climate change and seemingly not to support the G7 in their attempts to help and pressure Brazil to limit damage to the Amazon, New Zealand's situation must appear, except to the most committed, a minor sideshow.
Probably the most Joy and Larsen have got out of their exercise is highlighting their names in New Zealand, however this time not so favourably.
The unfortunate aspect of their style of journalism is that it leaves no room for a balanced discussion. Rolling off loose facts presents a very lop-sided view of an industry which is working hard to catch-up and mitigate past damage. The fact that since the peak numbers of 2014 dairy cow numbers have fallen by 260,000 (2018) and limits on N leaching have been imposed along with limits on irrigation and so forth were overlocked by Joy and co. These aren't providing a perfect response by any means, but they are moving environmental impacts in the right direction. If Joy and others got their way and removed every last cow from New Zealand impacts on water ways would still be measurable for some time as the soil reservoir has built up quite a store for years to ahead regardless of what actions are taken today.
What we do know is that dairying brings in $14.4 billion in exports and nothing else can do that. It is perhaps pertinent to note in a similar time frame to the 260,000 dairy cow reduction there was an increase in individual vehicles in New Zealand of around 700,000 with a corresponding increase in GHG's of around 743kts while all of agriculture reduced over the same period by 410kts. While Lotto still keep advertising V8 vehicles for Father's Day prizes, it makes you realise as a nation we have quite a mind shift to go through on this whole debate yet.
Subsituting synthetic chemistry for agriculture
Perhaps what is more concerning than what is being written in the NYT is the news that there is a race on to develop a laboratory based cheese.
While the potential manufacturers haven't cracked this nut yet it does sound as though they are getting close. It is almost a given, as with meat and wool a long time ago, a non-natural version is only a matter of time before milk has a lab-based competitor.
We can probably also assume in matters of taste it will be very competitive with the natural product and also be cheaper to produce with less "environmental problems". What remains to be seen is whether it can replicate the positive natural attributes that mammal milk has.
To date natural milk has stood head and shoulders above plant based competitors, to the point where it is illegal to raise children under 4 on a vegan diet. However, when a product is produced that can be turned into cheeses and other milk based products then the threat starts to become a bit more real.
New Zealand dairy and meat products have been able to show that they compete favourably against their plant based counter parts on carbon foot prints, nutrition and even (in several cases) water usage. How the 'new wave' of synthetic products compare remains to be seen. One thing we do know is that there are "no free lunches" in producing anything, that defies the (current) laws of physics.
Probably the greater question is how the consumer views these products. If, as some are saying, they will largely end up in the commodity ingredients space then the public may not necessarily know and purchase based upon price.
The challenge to our processors is to make sure the consumers who purchase New Zealand products do understand where their products come from.
Assuming New Zealand cheese can be made with lower water, carbon emissions, higher nutrition attributes and produced ethically then 'we' should be able to compete.
However, specifically when it comes to dairying from our largest processor there does appear to be an element of' head in the sand' mentality. The back-to-basics approach has the risk of leaving Fonterra further and further behind these new age competitors. Part of this is understandably due to the tight financial straits it has got itself into, but dairy farmers may pay, yet again, into the future if Fonterra cannot somehow get its head above the parapet and start promoting the positive attributes its products have.
Being stuck as a commodity producer will eventually end in tears.