Guy Trafford predicts some quiet years ahead for Fonterra as it regroups and seeks to regain farmer confidence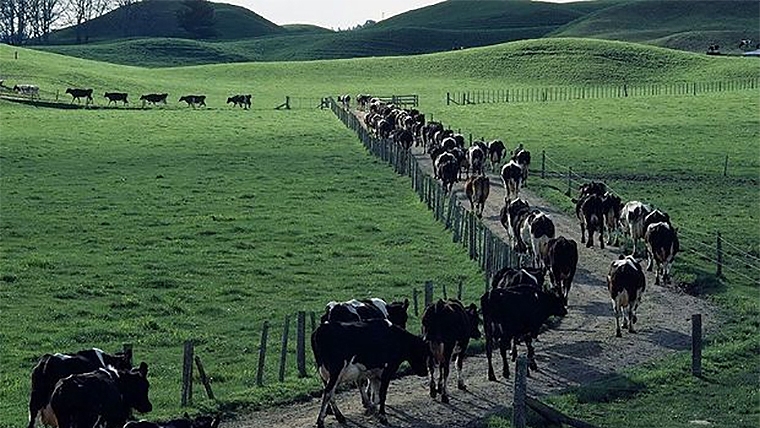 By Guy Trafford
The Fonterra end of season financial report is now widely disseminated. Response has been mixed with some accepting that what was done needed to be done while others are asking for an apology from New Zealand's largest company.
The general view is that Fonterra has the support of its shareholders. However, I would suggest this is only because there are effectively no other viable options for most.
What has been a surprise, to me at least, has been the lift in the Fonterra share price going from $3.17 on Monday up to the latest price of $3.50. This is still well down on the $4.90 it was at a year ago, but an improvement on recent history. Presumably this means that rock bottom has been hit and passed.
With a new beginning starting with the reset of this week, we can at least hope this is the case. The almost unbelievable actions that lead to the squandering of over $1.4 bln over recent years however will leave a deep imprint upon supplier farmers, especially as the costs with the zero dividends and reduced payouts continue. The biggest shame is the total loss of opportunities squandered by the misguided forays which could have been used to create a more differentiated product and story from the rest of the world, and leverage off the New Zealand story (warts and all).
The new/current strategy of focusing on within New Zealand and the back-to-basics approach is been driven by pragmatism with no cash left to exploit opportunities, and farmers appetite to venture into the unknown is going to be heavily discounted. Some are predicting with the pressure on the regions to reduce cow numbers plus a trickle of farmers moving to other processors, the efficiencies of factories will reduce putting more pressure on the company. The closing of the ex-Kapiti plant with the loss of 35 jobs may be only the thin end of the wedge. Farmers, no doubt will be looking at head office for further reductions there.
The new "keep it simple" approach appears to have been welcomed by farmers, and who could blame them. The question now to be considered is what is the way forward? Being a commodities producer provides its own set of risks with our largest company at risk of being left behind and being a price taker. Many of the ill-conceived plans of the past were aimed to get out of the rut that commodities potentially leaves them in. It is just a pity that they weren't better researched and executed. While this is with the benefit of hindsight there were plenty of questions being raised at the time over these investments.
Miles Hurrell speaking on RNZ this morning was firm in seeing the company's role is providing a "a sustainable MS price back to farmers and then add value on to that". He intends to be out and about all next week meeting with farmers. When asked if he believed the Coop could survive with its current capital structure, he believed it could but that would form part of conversations with farmers. He didn't rule out bringing in outside capital but saw that option as unlikely. Looking to next season and what success would look like; he wanted earning increases, both for the Company and farmers and further debt reduction. He felt that there were unlikely to be large cuts in staff as of the 22,000 employed world-wide, most were involved in the collection and processing of milk and with a freeze on wages for those earning over $100,000 he felt they had sent a message to farmers that head office costs were being constrained.
For farmers there will need to be some serious soul-searching about how the Co-operative goes forward and what the shape of that will be. With the poor performance of the past few years it is going to be difficult for them to loosen the purse strings of the company. So, I suspect it's going to be a quiet few years ahead as they regroup and regain farmer confidence.