The government brought in the 'special forestry test' with little consultation or forethought of the consequences. Do they have the motivation to reverse it equally as fast? Or do they care?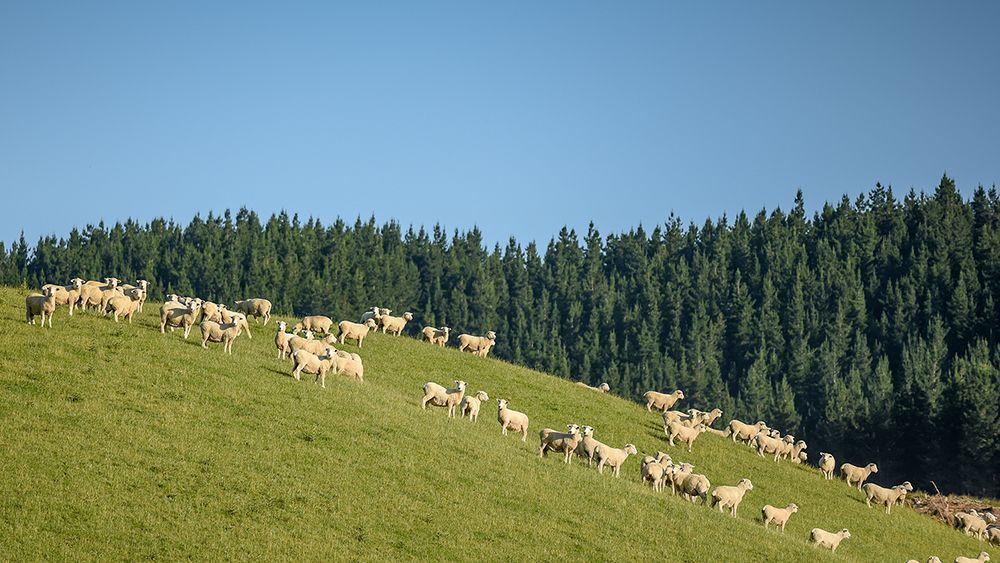 With the governments assistance in smoothing the pathway for foreign ownership to purchase land for forestry plus the additional income ETS credits can provide forestry looks to be a lucrative sector to invest in.
Judging by the numbers in the media most land conversions from sheep and beef to forestry are being conducted by overseas based companies.
Among a range of issues one thing stands out. What do the overseas investors see that local potential investors don't?
Apparently of 18 land conversions 15 have been conducted by overseas interests. Are New Zealanders so wedded to the idea of not farming trees that they don't wish to partake of the potential gains or is there something else afoot that is holding them back?
Historically purchases and conversions to forestry generally have been more active when timber prices are strong and while there is a current downturn complements of Trump et al, the fundamentals are still strong. However, trees planted now will take 27 -33 years to mature and it would be a brave person to speculate that far into the future as to what returns are likely to be.
When it comes to carbon credits you are dealing with a political beast - created by politicians to serve a purpose, and admirable though the objectives maybe they can be altered with a stroke of the pen.
In addition to this, technology is actively working to find ways which will eliminate the need to sequester carbon with trees. So current hype may not translate into long term profits.
Perhaps Kiwi's recall seeing this happen before when the attractiveness of forestry has been heavily influenced by government policies only to be reversed at a later point in time.
The argument that forestry can provide more employment than farming is also very hollow. You only have to go to the East Coast and see the shadow of the communities that used to be there in the 1970's before the wholesale conversion to trees. If trees provide jobs, they certainly don't build communities.
Trees will always be an essential part of the landscape and most would agree that the scorched earth clearing of farmland in the past didn't do the environment any favours and far too much land unsuitable for pastoral farming was cleared, often with the encouragement and incentives of governments. It is unfortunate the current incentives have pitted pastoral farming against forestry as in the ideal world they could be working together to achieve the best result with steeper land unsuitable for farming being planted and the productive land retained for food production and providing the cashflow and diversity to foster communities.
Shane Jones, who seems to love being in the limelight, is now threatening to put an "Oil and gas like ban" on overseas forestry companies to rein them in and to 'force' them to provide access to timber for local processors. Overseas owners make up 75% of total timber ownership.
However, access to timber is only a part of the issue with too much good land being converted. Mr Jones said he is seeking advice about whether government should be promoting forestry in "marginal, precipitous country". It is a pity he or government did not seek a bit more advice before putting the policy out there and if conversions were only limited to "marginal, precipitous country" then the current backlash he is facing would be less vociferous.
The video showing off Hadleigh Station pre-purchase for conversion shows a very different picture to what Shane Jones appears to be talking about, with prime potentially cultivatable land going into trees. Also given the trickery involved in the purchase, the OIO had the perfect excuse to rescind the sale if they desired.
To date the government has approved $2.3 bln of forestry-related land sales - about 31,000 hectares of it previously in New Zealand hands. Of that, about half has been sold via a streamlined 'special forestry test' introduced by the government last October.
Overall, nearly $5 bln of sensitive land has changed hands through the OIO since this government was formed. With an aim of approving OIO requests to purchase forestry within 32 days the government appears to be going out of its way to move as much land into foreign ownership as it can with little chance of redress from local quarters with the speed of the decisions. Ironic when we see the snail's pace of decisions in other areas such as RMA and the like.
So, while Kiwis may not see the potential of forestry the same way foreign owners appear to, in the meantime good land is going under trees, and to get it back into food production has became an almost uneconomic exercise.