Guy Trafford looks at what the latest variation to the Climate Response Bill the Government has handed out to farmers, and wonders what have the Greens received for their agreement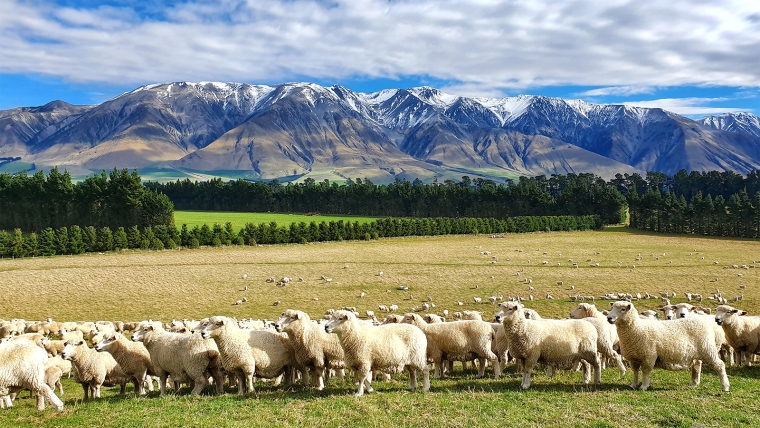 The announcement Thursday October 24 that farmers will be exempt from any ETS charges has been largely welcomed by the livestock sectors.
The most positive aspect of the announcement is that the preferred approach of government to tax farmers has been overturned, at least for now.
The quid pro quo is that the five years are to be used to come up with a counter scheme to make it possible, and agreeable to farmers, to assess farm emissions and sequestrations at the farm level.
Taxing at the processor levels was a particularly dumb idea and was a straight-out tax on production with no incentives to find more efficient ways to produce products. The new scheme will allow farmers to become more innovative and inventive to find practical ways to reduce emissions.
Given that Fonterra has been leading the way on this one and already intends to have all their dairy farmer supplier fully conversant with what their individual farms emissions are in a relatively short time shows that this approach is not only possible but close to being achieved.
The catch is likely to the 'auditing process' that will inevitably follow to make sure that the figures farmers have put forward do bear a close resemblance to what the auditors find. Sheep and beef farms will have a greater variability between farms and seasons depending upon selling dates, weights, lambing and calving percentages and a range of other factors. This will mean the sheep and beef sector will likely need to have to keep (more) accurate records than in the past to justify seasonal changes.
However, the benefits should provide the incentive. If, for some reason the farmers sectors fail to meet this challenge then the government has promised a return to what was originally planned.
Government has put $229 million on the table to assist farmers through this transition phase and presumably this includes assisting in the funding of a new workable scheme.
Rolling forward five or more years it will be interesting to see who MPI  (or IRD?) appoint to do the checking. Perhaps the poor souls roped into the M. Bovis programme can move onto 'greener' pastures. With the raft of new compliance requirements to be adhered to is does beg the question about the cost and time required to check the numbers. The low rate agriculture is going to be required to pay, at least up to the medium term, will mean that the ETS post 2025 is hardly going to be a 'cash cow' unless some additional pretty heavy user pays programme comes in.
On current emissions pricing, which is unlikely to remain at this level, the ETS programme would cost farmers about $0.01c per kg of milk solids and $0.03c per kg of sheep meat. The low rate for all is because agriculture still is (only) liable for 5% initially. On the surface it does look as though the farmer sector has got off very lightly. However, the methane reduction target is still there and trumps everything else with its 10% reduction by 2030 and the 24-42% reduction by 2050 (with provisos).
Another positive outcome of the move back to on-farm assessments has meant that National are less likely to make changes at some future point, providing more certainty for business. Greens have come onboard with this watered-down version also and the cynic in me wonders what behind the scenes horse trading went on.
Foreign farm ownership gets Green light
Despite Shane Jones saying a week or two back that the Government policy of giving overseas investors a green light to purchase farmland, little has been down to slow the transfer of land. In fact, it has taken a leap forward with Green MP the Minister for Land Information Eugenie Sage announcing that Pan Pac. the Japanese owned and Napier based timber exporter. is able to purchase a further 20,000 hectares of land for forestry planting. Sage is not known as being friendly to farming and is an advocate for tree planting.
If the plantings stay on steeper hills between Napier and Wairoa criticism could be muted.
However, if it moves onto prime land as has been happening elsewhere then the decision will be tested. Perhaps the Greens believe they have already lost the primary vote and so getting more criticism from this sector may be water off the ducks back. With the next election only 12 months away no doubt politicians' behaviour will soon start to be shaped by the need to get back or into power.