Allan Barber says the growing Chinese influence poses a strategic challenge for New Zealand meat exporters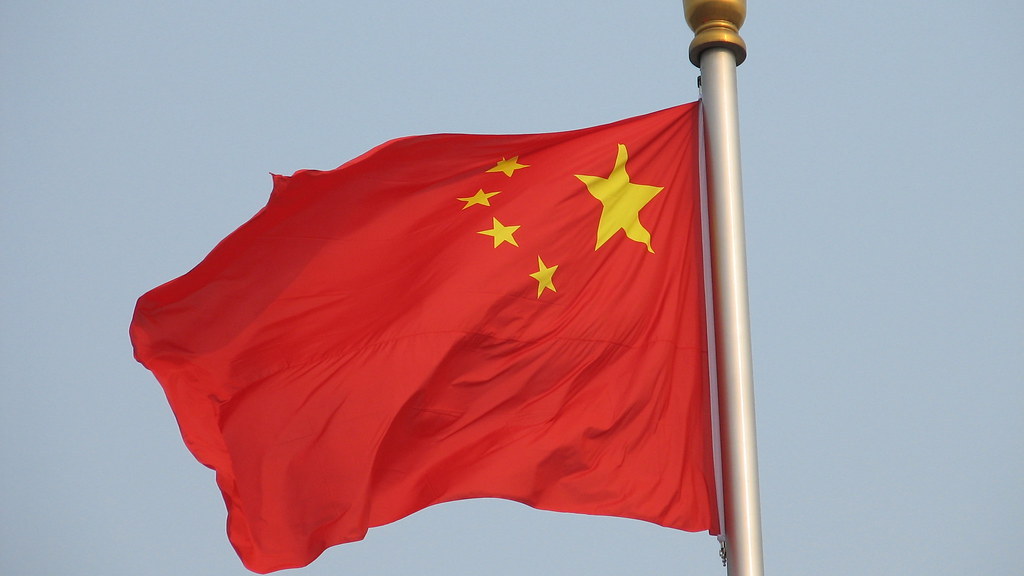 In a remarkably short time, China has developed into the single biggest factor in global protein consumption and its influence is likely to continue growing at a fast rate.
An analysis by Australian based Simon Quilty of MLX Pty Ltd suggests the impact of African Swine Fever in particular will cause a critical global protein shortage next year with no sign of a correction within the foreseeable future.
Citing the USDA's just published World Market and Trade Report which forecasts a shortfall of 6.4 million tonnes carcase weight of pork, chicken and beef next year, Quilty believes this figure will be three times as high at 20 million tonnes.
USDA predicts global exports of the three main sources of protein will increase in 2020 by 6% or 2 million MT which is only a fraction of the deficit, whether USDA or Quilty is correct. Although China is not the only market driving consumption, it is the engine room of global demand and in Quilty's opinion the protein shortfall in China alone could be as high as 18 million MT.
While ASF and the massive reduction in domestic pork supplies are the main reasons for this perfect storm, the effect of drought on Australian beef exports, the decline in buffalo volumes entering China through the grey channel and the increased demand for lean cow beef cuts are forcing beef prices to unprecedented highs. During the past 12 months New Zealand's beef exports to China have overtaken the USA measured by both volume and value, representing 41% of both, while the American share has dropped from its five year average of 50% to around 30%.
The emergence of China as a major customer has completely changed the dynamics of New Zealand's export markets. The average beef export price for 2018/19 was 9% ahead of the five year average, while the value was 18% up because of a 30,000 tonne increase in volumes shipped. China has forced up the price paid by American buyers for bull and cow beef, as well as positively influencing prices in other Asian markets like Taiwan, Korea and Japan. Whereas for many years the USA took well over half of total beef exports, mostly in grinding beef, with other destinations each taking less than 10%, there is now competitive tension for the whole range of beef cuts. Instead of a being a price taker, New Zealand is in a much better position to negotiate strongly.
Lamb exports follow a similar pattern to beef, although lamb's broader range of cuts targeted at generally higher end markets enables exporters to take a more diversified approach with sizeable markets in North America, Europe, Middle East and Asia rounding out the top 10 after China and the UK. Today's trading environment, where lamb is a sought after luxury protein, particularly in chilled form, is a far cry from those days when everything went to the UK frozen and in a stockinette sleeve. But the influence of China in recent years has been a major factor in ensuring good prices for all parts of the lamb and indeed sheep carcase, when compared with even as recently as 10 years ago when prices were in the doldrums.
The 2018/19 year saw China's share rise to 44% compared with the five yearly average of 31%, while the UK share fell from 19% to 13% over the same period. The price of lamb during the latest year was 21% higher than the five year average with the total value of exports up by nearly the same percentage at nearly $3.2 billion, on a par with the total value of beef exports.
While not yet at a critical point, the growing Chinese influence poses a strategic challenge for New Zealand meat exporters. Economic theory says the highest payer will obtain a product for which demand exceeds supply, but this may not be the most sensible course of action. One logical cliché cautions against putting all the eggs in one basket. The answer lies somewhere between the two.
ANZCO's GM Sales and Marketing, Rick Walker, told me the growth of the China business has happened so fast, exporters are having to play catch up while they decide on the appropriate strategy for supplying that market in preference to traditional export destinations. Companies are likely to focus on acting strategically so they can service competing customer needs in an optimal way. The main advantage of Chinese demand is the increased competition it introduces for all the different lamb and mutton cuts, whereas other sheepmeat consuming countries tend to favour specific parts of the carcase, notably legs for the UK and racks for the USA.
Walker says it is important to plan for the next 10 years, not just one year out, but it is uncertain where the China sweet spot sits; that market presents a huge opportunity, but this comes with a need to balance the risks of over or under supplying any one market.
On a final somewhat whimsical note, it occurs to me that had China demand for all protein, most particularly lamb, taken off 10 years earlier, the massive increase in dairy conversions may not have happened. New Zealand farming might then have achieved better balanced land use, Fonterra would have avoided the worst of its 3V excesses, while irrigation and water use wouldn't be quite such emotive topics. We will never know the answer to those questions, but China has certainly proved itself to be, like crouching tiger, hidden dragon, a market with previously hidden talents.
---
Current schedule and saleyard prices are available in the right-hand menu of the Rural section of this website. This article was first pubilshed in Farmers Weekly. It is here with permission.