Farming's new environmental constraints will bring changes that include precision farming practices, breeding low-emissions animals, methane inhibitors, methane vaccines and genetically modified ryegrasses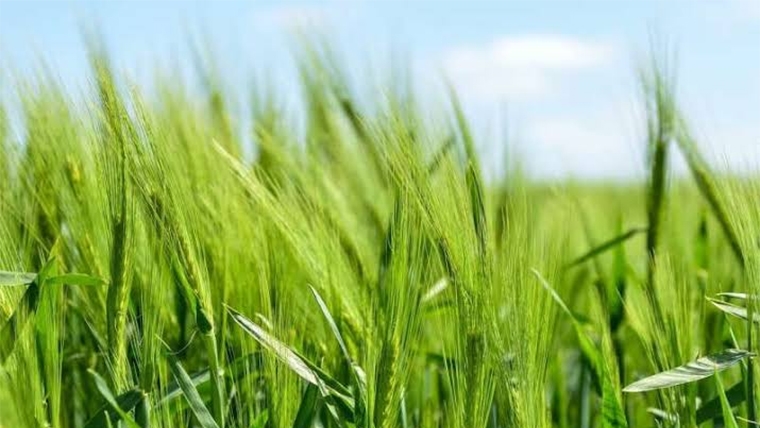 This content is supplied by Rabobank
New Zealand farm businesses will need to incorporate the full cost of environmental risks into future investment decisions, according to a new report by food and agribanking specialist Rabobank.
With the country's agricultural sector facing increasingly tougher environmental constraints, the report cautions that farmers' decisions around investment and land use will need to be based on a thorough understanding of how these constraints will both impact and fit their farming business's physical and 'non-tangible' characteristics.
In the recently-released report Farm to your strengths: Investing to farm under new environmental reforms, Rabobank says despite the significant investments made by many New Zealand farmers over the past decade to improve performance of their farming operations, increasingly tougher environmental reforms relating to water quality and climate change will progressively require farmers to account for a greater range of environmental impacts resulting from their farming operations.
"Farming businesses will need to take into consideration the full cost of environmental risks into future investment decisions. And this will create a new economic cost for farming systems that are unable to operate within those constraints," says report author, Rabobank sustainability analyst Blake Holgate.
"While adapting to this change will be a big challenge for the sector and individual farming businesses, New Zealand farmers are used to, and adept at, adjusting to changes outside their control, and to remain successful they'll need to illustrate their ability to do this once again."
In order to reduce the cost and risks posed by environmental constraints, the report says, there should be a focus on improving alignment between the intensity of land use and the quality or type of land or innovation to improve environmental efficiencies in farming operations. Or a combination of both.
"New Zealand farmers will need to make future investment decisions with their 'eyes open'," Mr Holgate said. "And having a robust understanding of the natural characteristics of their land, and the 'receiving environment' that it affects, will be crucial for enabling them to identify the environmental impacts of their current or intended land use."
"Farmers who arm themselves with this knowledge will be better placed to anticipate the costs and risks that current and future environmental reforms represent to their business and put themselves in the strongest position to make investment decisions which ensure business profitability while operating within regulatory constraints."
While the physical characteristics of the farming operation may dictate the degree of action required, Mr Holgate says, it is important decisions for individual farming businesses are also based upon the 'non-tangible' characteristics of the business itself. "These include stock pasture management capabilities, the ability and desire to learn new skills, access to capital, sunk costs, farming philosophy, access to suitable labour, risk appetite and personal considerations," he said.
Three key factors determine environmental impact
The report says the regulatory framework established to limit agriculture's environmental impact will heavily influence the overall costs to the sector, and how those costs are proportioned between different farm types. For individual farming business, Mr Holgate said, three key factors needed to be considered when assessing how they would potentially be impacted.
"One of these is land-use intensity. Different land uses have inherently different types and degrees of impact on the environment. In general the more intensive the land use, the greater the environmental impact," he said.
"The natural characteristics of the land also affect the impact particular types of farming will have on the environment. The major elements here are soil type, climatic conditions, topography and access to water. For example, the environmental impact of the land use will likely be higher for soils that leach nitrogen at a higher rate, or for sloping land that is more prone to erosion and sediment loss."
Mr Holgate said the final key factor determining environmental impact was the 'receiving' environment. "The health of the waterbodies into which contaminants from a farming system flow, and the ability of those waterbodies to sustainably absorb those contaminants, is another relevant consideration to take into account when assessing the risk posed by environmental regulation," he said.
Land use change and innovation
The reports says that farming within new environmental regulatory constraints will impact the underlying economics of different land uses across New Zealand. And this will incentivise farming businesses to change towards land uses that become comparatively more profitable.
"Determining what the highest value land use mix is for individual farming businesses will ultimately be driven by the physical characteristics of the land, combined with a range of economic factors, of which environmental costs will be only one," Mr Holgate said.
"However, the incentive for land use change from livestock farming into forestry and/or some horticultural land uses does become comparatively stronger under proposed environmental constraints."
The report says the introduction of new environmental costs into New Zealand farming systems will also encourage the development and implementation of technologies that reduce farming's impact on the environment, and the costs associated with them. Mr Holgate says this is already occurring with on-farm management of contaminant loss to waterways.
"This has included greater use of lower leaching pastures, feed supplements and fertilisers, and the increased use of infrastructure such as stand-off facilities that allow greater control over effluent applications to the land," he said.
"Precision agricultural practices are also increasingly being employed as a means to improve both the production and environmental efficiency of New Zealand's farming systems through the use of technology such as remote sensors, guidance systems and variable rate application equipment. Other technological innovations such as the current development of virtual fencing technology which prevents stock movements in and around non-fenced waterways – will also continue to provide farmers with more, and superior, tools over time."
The report says the availability of technology to reduce on-farm GHG emissions isn't as advanced as it is for contaminant loss to waterways, however, there are a range of innovations at different stages of development that the Interim Climate Change Committee have identified as likely to hit the market over the next decade.
"These include breeding low-emissions animals, methane inhibitors, methane vaccines and genetically modified ryegrass," Mr Holgate said.
"The implementation of some of these innovations would not only reduce the environmental impact of farming, but would also have a positive effect on farm productivity and profitability through efficiency gains that provide higher, or equal levels of, production from fewer inputs."