Scott Downs reports on a very difficult start to 2020 for the forestry industry. China inventories are blowing out, India can't handle more supply, and EU spruce exports are adding extra pressures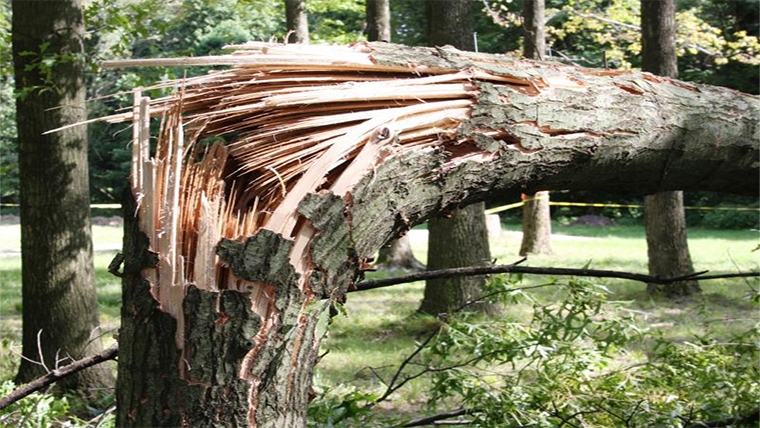 The forestry industry is currently experiencing a very difficult start to 2020.
The At Wharf Gate (AWG) prices for export logs dropped approximately NZ$11 per JASm3 in January as demand in China was starting to slow down and stock was building before the China New Year holiday period. The strengthening of the NZD against the USD also had a significant negative impact on the January AWG prices.
While the now constant issue of cheaper spruce logs from Europe was still an issue, log exporters expected the demand for logs would increase after the China New Year. However, the outbreak of coronavirus (Covid-19) led to a subsequent lengthening of the holiday period and many workers in China continue to undertake mandated or voluntary isolation. The dearth of reliable information along with the extreme negative sentiment from China meant there was real uncertainty when the Feb AWG log prices were posted. This uncertainly led to an average AWG reduction of NZ$20 per JASm3 and some exporters took the unprecedented step to stop buying logs at NZ ports. Log inventory has risen to approximately 6.9 mln m3 at the start of the last week in February and increasing by approximately 35,000m3 per day. This increase in log stock will continue until China's production struggles back to full capacity as it deals with Covid-19.
Domestic Log Market
Log Supply and Pricing
Some domestic mills are now concerned about log supply due to many harvesting operations suspended or stopped in New Zealand. This varies from region to region. 
Sawn timber markets
Domestic mills report solid demand with more enquiries for supply. It is hard to gauge if there is an overall increased demand for timber in New Zealand, as supply has reduced due to recent closures of several mills. Pacific Pine (Putaruru) and Tregoweths (Te Kuiti) produced clearwood sawn-timber and CHH (Whangarei) produced mostly structural sawn-timber. There was also reduced production from the pruned mill Claymark in receivership. We are in the middle of decking season in New Zealand and the remaining pruned mills benefit from the other mills closing.     
Sawn timber sales have started to increase in Northern China. Demand for sawn timber in Central and Southern China remains very subdued.
Export Log Market
China
The log inventory of 6.9M m3 in China consisted of approximately 54% radiata and 34% European spruce. The European spruce is more utilised in Northern China, where spruce is 34% of the log inventory.  Spruce is only 11% of the log inventory in Central China (Shanghai Delta) and 5% of the inventory in South China.
The photo below is provided by China Forestry Group shows logs at Xinminzhou Port.  Note the lack of machinery and people, and logs even stacked in carparks. 
Xinminzhou Port. Courtesy: China Forestry Group NZ Limited
Log supply from New Zealand has started to reduce as smaller forest owners suspend or stop harvesting and larger forest owners reduce production volumes. The supply of spruce into China from Europe is also reducing due to a lack of containers and some shipping lines have stopped shipping to China due to the Covid-19 disruptions to the supply chain. 
The asking price for spruce has recently increased by on average about €15 per m3 as log traders look to cover their increasing transportation costs. This means the spruce logs aren't any cheaper than the radiata logs now, and spruce sellers are struggling to secure sales. The chart below shows the increase in log supply from Europe over 2019.
The CFR sale price for A grade radiata pine is in the range 100-105 USD per m3 and sellers of spruce logs require a sale price over 100 EUD per m3 to cover their costs. Interestingly the Chinese government has just indicated that Chinese log buyers may be able to buy logs duty free from the United States of America for one year from March.  The tariff rates on most of the logs and sawn timber imported from the US have been reduced to 5% from 10%. The tariffs on North American sawn hardwoods have been cut to 2.5% from 5%
In the last week port offtake in China has been about 5,000 m3 per day while log supply has been around 40,000 m3 per day.  The supply would be higher, but logs vessels are waiting to berth as vessel unloading is very slow due to a shortage of labour. The Chinese government is actively encouraging people to return to work in many regions. Exporters speculate China productivity will not be at full capacity until mid-late March. Once activity in China does gear-up, log pricing will stabilise and then increase as the log inventory starts to reduce, but this may take several months. It seems likely the Chinese government will introduce some stimulus spending to revive the Chinese economy and the demand for logs usually increases significantly when this happens.
Everybody within the forest industry in New Zealand is ringing each other to try and find out more information, but the plain reality is we must wait and see how China recovers from the effects of Covid-19. The underlying demand for logs will still be there. It is just suspended whilst China deals with Covid-19.
India
A couple of log vessels from New Zealand have been diverted from China to India, but this will merely cause a significant issue of oversupply in India. Additionally, there are rumours from the Indian market that three log vessels are loading in Uruguay bound for Kandla in March.  
The Indian market has also received a lot of spruce sawn timber from Europe.
The Kandla sawn timber price is very unstable between 401 and 451 INR per CFT.
Exchange rates
The NZD weakened against the USD through January which provided some relief for the USD log sales, but this effect was swamped by the drop in the CFR log prices. Despite the turmoil in China the CNY was relatively stable against the USD.     
NZD:USD
CNY:USD
Ocean Freight
The graph below shows the quiet China effect on ocean freight rates. There is a shortage of demand for bulk vessels so the ocean freight rates have dropped considerably and there is a wide variation in the market.  Shipping times have actually increased due to the slower discharge in China ports. There are also issues such as ex China vessels becoming quarantined, and specific personnel having to be dropped off at another port before reaching China to avoid quarantine. 
The Baltic Dry Index (BDI) is a composite of three sub-indices, each covering a different carrier size: Capesize (40%), Panamax (30%), and Supramax (30%). It displays an index of the daily USD hire rates across 20 ocean shipping routes.  Whilst most of the NZ log trade is shipped in handy size vessels, this segment is strongly influenced by the BDI.
Source: TradingEconomics.com
Singapore Bunker Price (IFO380) (red line) versus Brent Oil Price (grey line)
Source: Ship & Bunker
PF Olsen Log Price Index – February 2020
The PF Olsen Log Price Index decreased $18 in February to $107. The index is currently $14 below the two-year average, $18 below the three-year average, and $13 lower than the five-year average. 
Basis of Index: This Index is based on prices in the table below weighted in proportions that represent a broad average of log grades produced from a typical pruned forest with an approximate mix of 40% domestic and 60% export supply.
Indicative Average Current Log Prices – February 2020
Log Grade
$/tonne at mill
$/JAS m3 at wharf
 

Feb-20

Dec-19

Nov-19

Oct-19

Aug-19

Jul-19

Feb-20

Dec-19

Nov-19

Oct-19

Aug-19

Jul-19

 
 
 
 
 
 
 
 
 
 
 
 
 

Pruned (P40)

170-190

170-190

170-190

170-190

170-190

170-190

140-145

160-175

160-175

160-175

140-155

178-183

Structural (S30)

115-125

120-130

120-130

120-130

125

125

 
 
 
 
 
 

Structural (S20)

110

110

110

110

110

110

 
 
 
 
 
 

Export A

 
 
 
 
 
 
103

131

129

124

107

103

Export K

 
 
 
 
 
 
95

124

121

116

101

96

Export KI

 
 
 
 
 
 
83

116

114

108

92

87

Export KIS

 
 
 
 
 
 
80

107

105

105

85

81

Pulp

48

51

51

51

51

51

 
 
 
 
 
 
Note: Actual prices will vary according to regional supply/demand balances, varying cost structures and grade variation. These prices should be used as a guide only. There was no September 2019 report.
A longer series of these prices is available here.
---
This article is reproduced from PF Olsen's Wood Matters, with permission. Updated: And earlier versions on this story had the wrong name for the Putaruru mill closure.