Some farmers don't see strong proactive or protective community or Government action being prepared to deal with a local coronavirus outbreak, so are doing their their own ad hoc preparations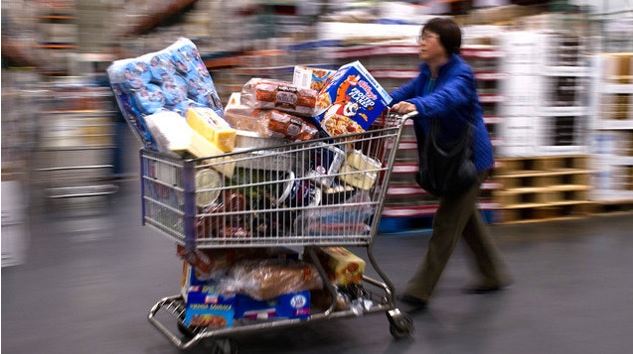 I did something today I never thought I'd be doing and what I'm not particularly proud of, stockpiled.
No not toilet paper, in fact about everything else but. 'We' are probably heading into one of the most uncertain periods since WW2, at least in my view, and trying to cover some of the 'all gone wrong' options seems imminently sensible.
Unfortunately, the Government's response seems lacklustre and all I can hope is that a lot more action and creative thinking is going on behind the scenes than what we are seeing out front. The approach of "don't panic and carry-on" was an approach that Italy, Japan and the US have adopted and they are now all in deep 'do-dos' and their collective inaction is now likely to negatively impact upon the rest of the globe.
My thinking is that we have to plan for when we have mass outbreaks in New Zealand, not if, and the possibility that someone in our household gets infected. So, supplies are in for a month or so (especially coffee) plus remedies to minimise the symptoms. My thinking has also extended to the farm. Like many we are suffering the effects of the dry summer and have been keeping lambs ticking over on baleage waiting for some decent rainfall to finish them and were prepared to wait until the early winter when prices begin to lift ( I hoped). We have sold a reasonable percentage up to this point so do have some slack in the system, but my thinking has gone to being considerably more risk averse.
Apart from the risk that the markets don't pick up in a timely fashion, there is the concern that when covid-19 does hit places like freezing works, saleyards etc. are under risk of having staff illness or regulations shutting them down. Winter looming, baleage disappearing and prices crap if indeed stock can be sold. So, while I'm not adopting a dumping policy, I certainly have lowered my price expectations and are prepared to adopt the bird-in-the-hand approach and reduce exposure to what ever is ahead, good or bad.
Another serious concern I have is for the two staff members we employ, one on-farm (mostly) and one in our cheese and gelato shop. The shop is in Riverside Market central Christchurch which has anything from 8,000 to 20,000 people a day coming through. A large percentage of these are tourists, some from cruise ships. Again, the risk of areas of congregation being shut down is real plus the dramatic drop off of tourist visitors. Much of the farm's work involves preparing products to go to the shop so their fortunes are inextricably linked. So far nothing I have heard coming from the Government will do anything to provide protection for the farm or the shop, so agriculture and tourism New Zealand's two largest export sectors. The internal economy if people are 'generous' in their consumer spending may still function to a lesser degree to what we currently see but it is going to be a 'lame duck' economy at best.
Government appears to be in a quandary of trying to strike a balance between maintaining a viable economy and maintaining public health. From where I stand, they are at serious risk of dropping the ball on both fronts. Being told from Government that they are planning, and more will be revealed next week or the week after and fast-tracking access to WINZ and some exposed industries will be targeted, to me, just doesn't cut it. I accept that the conventional levers government can pull are limited, i.e. OCR be it through the Reserve Bank. Interest rates are already at record lows, I can only assume the RBNZ is trying to keep its powder dry for when the heat really comes on, but by then it is too late. New Zealand is still fortunate in its status of being relatively free of the virus (2,000 New Zealanders are self-isolating so let's not kid ourselves that we are totally free).
What we do know from the overseas examples is that those countries that take strong 'protective' action as soon as they are able do appear to be able to control the virus; China, Singapore and South Korea being examples.  They have the advantage of ranging from having moderate to very authoritarian governments and compliant populations. They also had the disadvantage of having a lot less warning than we have had. Given we have known since mid-January that the coronavirus was likely to be very disruptive, there still seems to be a lack of leadership being shown. The USA adopted what has been called a "don't test don't talk" policy with Trump in denial. We can't afford to follow this, almost every state in the US now has reported cases and the head count is predicted to go exponential. They have the added issues of a dysfunctional health policy and poor welfare support.
On the more positive side China does appear to be getting control of their outbreaks and their economy is beginning to build-up. They are also reporting some good success with treating those infected with new drugs. Our dairy industry with more automated systems and less staff required in the processing sector may be able to negotiate their way through this period of uncertainty. The meat industry however, is likely to have more challenges to get benefit from this. Although, the chillers at processing sites in New Zealand are reported to be full and so once logistics begin moving this may flow down the 'chain' to the farm so long as animals can be processed. Schedules this week have had a return to some sort of normality with only venison taking the major hit and most other unchanged.