Guy Trafford is grateful for where he farms, for the rain, and that prices are holding up for farm outputs. But he is also looking to what lies ahead, post-lockdown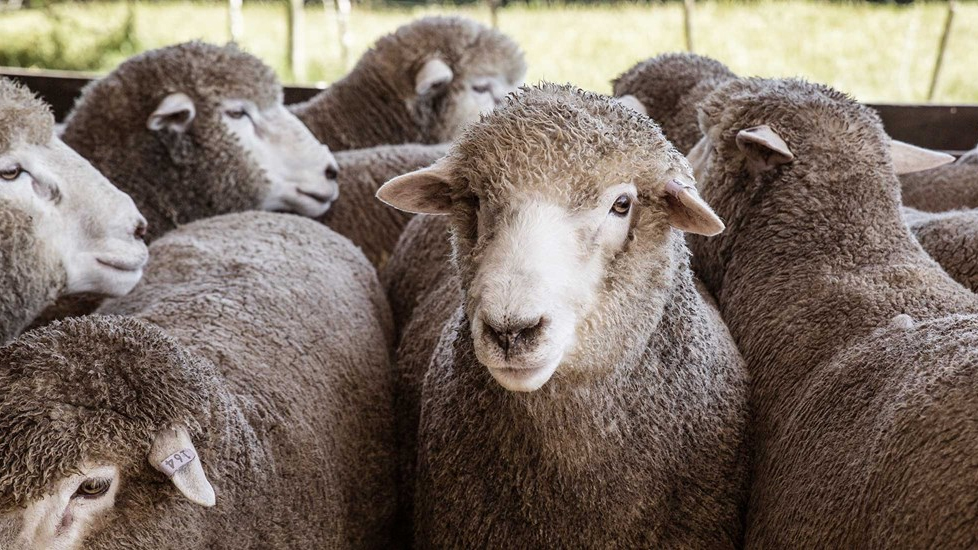 It's more than five days into the lockdown and I have an overwhelming sense of relief and gratitude that I am a New Zealand citizen and perhaps even more importantly, living in New Zealand.
MSD have come to the party to assist with keeping our food business afloat and managed it all in a pretty good time frame.
Watching the disaster that is unfolding overseas just shows the magnitude of the potential of what could have happened here. While we have not dodged the bullet yet it does seem that while many, myself included, felt the Government could have moved faster, we were really only talking about days and it appears that the lockdown, especially at the border, may have occurred just in time. It's early days yet and we won't really know for a couple of weeks.
One thing that is becoming clear is that it will be a different world that we will step into when the covid-19 lockdowns are behind us.
The EU is struggling to maintain the unity that it was set up to provide. The rich nations are reluctant to make major sacrifices to help support the poorer ones and with countries acting independently to set up borders lockdowns, something which started with the refugee crisis and there is a definite move to more nationalistic policies.
The US and to a slightly lesser degree Australia appear to be more concerned in keeping the economic wheels turning at the expense of controlling the virus. The difference in US party politics have become starkly obvious with Trump leading the charge for those who believe in economic policies at all costs (especially human it would seem) with the US belief in individual rights and responsibilities reign supreme meaning government can opt out of social responsibility. They/he only acted against the Covid19 threat after it was too late. Yet Congress managed to put together an economic package in record time.
China continues to show the way with their economic recovery, unfortunately I doubt the other large economic players which impact upon New Zealand will turn around as quick, i.e. USA, EU, UK and Australia. This will not only directly impact upon New Zealand's ability to trade our way out quickly but indirectly in slowing down China's ability to fully recover. However, given other countries woes the economic health is a lesser concern for now.
In the meantime, solid rain has fallen over much of the dry eastern parts of New Zealand providing much needed relief to farmers and just in a nick of time to bolster feed supplies heading towards winter.
Thoughts have started to turn to what will be required post-lock downs and when the direct government support runs out. Some sort of domestic stimulus package will need to be rolled out. I know I'm not the only one who suggests "no more new roads please". There has to be more creative ways to stimulate the economy. One area I'd like to see some spending on is the extension of fibre into areas that require it. Generally rural areas, 'we' are still operating at a considerable disadvantage with slow (very slow) internet speeds. While the ability to access Netflix and the like would be nice, especially at the moment, it is the frustration of slow access and dropping out of connections that impacts upon business. The same could be said regarding extending cell phone coverage. Getting up on the BBQ table starts to irritate especially in the winter. Hopefully much of the plans to reinvigorate the health sector continue to be rolled out and this continues into the education sector. Here in Canterbury the building of the new stadium will help provide some building activity.
Processors are still functioning, thankfully, and with the exception of venison which took another cut from Silver Fern Farms, all other monitored schedules remained at the same levels they have been at for the last few weeks. Given the increasing value of the NZ$ against the US$ the processors could argue that prices needed to fall but for now at least there is some relief.
No wool sales occurred last week.
A report from DeerNZ can be followed here. Some hope for the velvet market to revitalise looks likely when China and South Korea open up. At least the market collapse occurred at the end of the season. Venison's problems are more deep seated with restaurants around the globe shut down again coming near the end of the season has meant most producers have been affected less than they otherwise might have. The forestry sector are good barometer of the Chinese economy and once we see them going back to work then we know China at least is open for business.
The rain has now eased off so it's out to feed animals and earn my dinner.