The meat industry's fast diversification impresses Guy Trafford. But he wonders where rural workers will come from in the future when we have much stricter visitor controls in place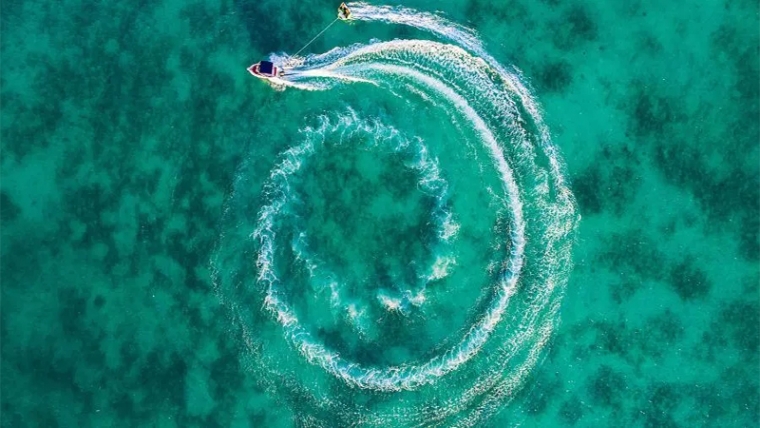 The Meat Industry Association (MIA) have just published their report on the month of February. It makes an interesting contrast to the same month last year when life was a lot more stable.
Gross returns were almost the same for both years at NZ$921 million for sheep and beef. However, that's where the similarities finish. China was down -45% and the USA, Taiwan, Japan and the UK all up, making up the losses.
Singapore, which had been declining in importance grew a massive +726% from $2.1 million to $17.3 million.
Credit has to be given to the meat companies for managing to so rapidly find alternative markets when the Chinese market closed up shop.
The other positive that can be taken from this is the demand for animal protein, at the right price. And, it seems that there is not a huge difference in what the different markets are prepared to pay.
At the moment, the short term issue the meat industry has is getting animals processed. This is especially so where farmers are watching the winter countdown and reports are of a 3 - 6 week wait for sheep and potentially longer for cattle.
Staff at freezing works are required to operate with the 2 metre safety zone which is slowing through-put down to 50% and some have reported it to be down to 30%-40%. Market reports are that importers are prepared to pay but with half the planet under some form of lockdown and many of these countries in normal times importing New Zealand product for the restaurant trade it will be some time before trade continues.
As has been noted probably too often now, China is still our biggest hope for some sort of market resurrection.  While schedules have held up to this week with the falling NZ$ taking up the slack, things now have got a bit more grim and not just for venison. Lamb and mutton have had -25 cent and -20 cent falls respectively and beef has had falls of -15 cent to -20 cents from some of the works.
Some store livestock sales are taking place through the online systems but they don't appear to be capturing anything like what the saleyards would put through. The Stock Agents Association is calling for saleyard auctions to be released from the lockdown sooner rather than later.
Going online to see what feed stocks are available and at what price, the news doesn't get any better. There appears to be a nationwide lack of good quality feed and what is there is, is not going cheap. While the news has moved away from climate change temporarily, many farmers will be hoping for a mild winter to help alleviate problems. With the lockdown about to move into its third week, not a lot has changed depending upon your situation. Numbers of those affected with covid-19 appear to be under control and hopefully by the time this is read we will have seen two successive days when new numbers have dropped. It is unlikely that there will be any reduction in the 4 week lockdown but at least for some regions, perhaps island by island, it looks as though the nationwide Alert Level 4 we are under may not persist much beyond 4 weeks.
The government is coming under increasing pressure to make more exceptions to the lockdown rule. While these all appear on the surface to be quite reasonable requests (such as the saleyards above), the risk is the more exceptions there are the more likely 'holes' will appear and we end up having to prolong the 4 week lockdown period. As we go passed the two-week period people are going to get more confidence that they are safe and 'push the boundaries'. It is going to be these next two weeks that are the most critical ones.
The coming rural labour shortages
An interesting aspect to New Zealand life in the years beyond the lockdowns is going to be where both agriculture and horticulture are going to get their labour force from. This year is already proving difficult and we have had a 'captured' work force already in New Zealand with many overseas workers able to get extensions and stay on longer. If the border proves to be a lot more difficult to come through in future then the traditional sources of labour from the Pacific and parts of Asia, notably the Philippines, may be more difficult to access.
Unemployment within New Zealand is set to skyrocket with estimates ranging from 11% (as occurred in the late 1980's after the restructuring of the New Zealand economy) to as high as 30%. This will mean that there should be plenty of domestic workers available, but unfortunately New Zealand society has moved en mass to the larger urban areas, particularly the 'golden triangle' between Tauranga and Auckland. This may mean that horticulture in this area may be able to access these people to help on farms but it is still going to take quite a mind shift of the potential workers before they are prepared to shift to more manual work.
And then there is still the rest of the country without the same numbers available. In a world flush with capital there would be some potential for more automation, especially in horticulture. However, after this shock if there is capital available, farmers will be reluctant to invest any more than they have to, despite what the economics say.
One of the potential solutions is going to be getting the world vaccinated but that appears to be some way off yet and even further before governments have confidence that any vaccine provides permanent safety from covid-19.
Another issue is the logistics around the manufacturing and distribution. Assuming we want the whole 7.85 billion world population vaccinated then if the manufacturers work 7 days a week, they will need to churn out approximately 21.5 million vaccines per day for a whole year. Then they have to be distributed and given. This is certainly not going to be an overnight cure. In a humanitarian world, it should also be the least able to protect themselves, i.e. the developing nations, that receive the vaccines first with the likes of New Zealand, assuming we can eliminate it in the meantime being at the end of the queue. I wonder how the USA, whoever is President at that point, will react to that?