Lockdown issues are compounded by the extended dry weather making farm livestock decisions hard, and in the face of a fast-changing farm labour situation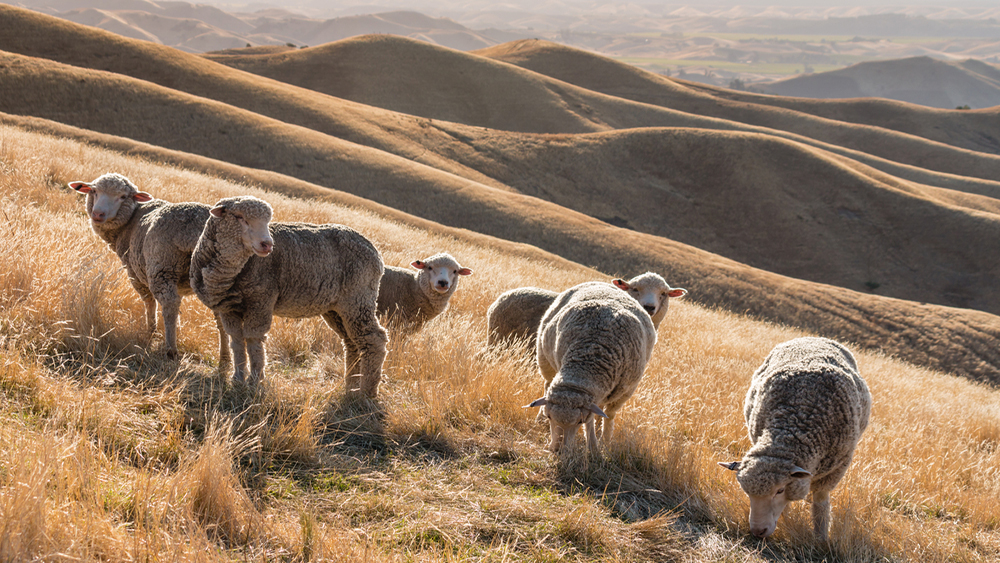 Hopefully only one more week to go in the lockdown for many parts of New Zealand, but the lack of rain is still a major issue for farmers.
For parts of the East Coast of the South Island the benefits of some rain a couple of weeks ago are being dissipated from strong winds and the rapid approach of winter. Snow has fallen onto relatively low levels in parts of the South Island cooling soils and reducing any future rain benefits.
Northland in the meantime is still dangerously dry.
With this as a backdrop it was both surprising and disappointing that we heard that while Silver Fern Farms had kept meat processing shifts working over much of the Easter break; Alliance had decided to give its staff the break off.
Given that works are operating with reduced staff due to covid-19 spacing requirements I would have thought that the ability to keep shifts operating and provide workers with time off would have been possible. It sounded somewhat that management are out of touch with their farmer base. From my experience nothing creates more stress to a livestock farmer than drought. This season this is further compounded by the issues that the covid-19 virus has created. If the government decide that saleyards remain under lock down rules for further weeks plus the with the works likely to remain under 'distance spacing' there are going to be some major issues on many farms this winter with farms 'over stocked' and a general lack of feed. This issue is affecting both meat and dairy farms alike.
Lamb took another hit this week on the schedules while beef is largely unchanged. Venison continues its consistent slide to depths not seen for many years; that is, since 2015 and no sign of this trend being arrested. The NZ$ has risen to around 61 US cents against the US$ is not helping schedule prices. The only glimmer ahead for deer farmers is the likelihood that velvet is going to be in big demand as Asia hunts out traditional medicines to maintain good health.
One of the major consequences of the elimination of the virus, especially while there is the potential of it still being active in other parts of the world, is the shutting of the border to potential migrant agricultural workers. At the moment there are still quite a few still operating within New Zealand providing some relief, however, their time will be limited. Including work visas, residence visas and student visas, last year there were approaching 400,000 temporary migrant workers available in New Zealand. Obviously not all of these worked within the primary industries, but a lot did. If/when New Zealand's unemployment lifts to around 10% as has been tentatively estimated by Treasury under one of its more positive scenarios, this will leave about 250,000 people unemployed - bout an additional 140,000 on what we had in 2019. This still leaves a 260,000 shortfall of temporary workers.
And let's face it, on the evidence of the past, few of these additional unemployed are going to be looking for work on farms.
Some will, but not enough to make up for what has been lost. Horticulture and dairying are going to be the major sectors impacted upon but no doubt all sectors to a greater or lesser degree are going to be affected. It is accepted that a single foreign worker does not necessarily equate to one domestic worker to replace them as often they are only working part -time or for only a portion of the year. So the match is a bit fuzzy but the short fall is obvious.
Perhaps the only minor piece of consolation is that many other developed nations are going to be experiencing similar situations. Germany, the USA and Australia have all expressed concern at some level of a lack of foreign workers able to assist in the work force. Until the world gets back onto its feet there does not appear to be a solution to this problem and the biggest loser are those foreign workers who rely upon these jobs to maintain both themselves and families back in their homelands.
The US congress has approved a $23.5 bln farm support package (H/T Stevell) as there is concern over there for both farmers and food production. Several beef and pork processing plants have closed due to staff illnesses and there are reports of milk dumping through a lack of buyers. Perhaps of interest, some of the support money is coming from the USDA's Commodity Credit Corp (CCC) funding authority. This is a fund set up after the great depression to help support agriculture in times of hardship and "has been repeatedly tapped by the Trump Administration for tens of billions of dollars to compensate farmers and assist the sector due to the U.S.-China trade wars."
The EU (and UK) is reporting to be largely self sufficient in most of its staple foods, although it still manages to import huge volumes of more exotic foods. There have been some concerns around logistics with border closures, but they look to be more of a temporary thing. For New Zealand the (main) concern is how much we can harvest and make from our primary products. This may prove to be a privileged position to be in. For many developing countries suffering under droughts, covid-19 and reductions of cheaper surplus food coming in from developed countries the next few years may be particularly bleak.
On a slightly more positive note Silver Ferns Farms have announced their 2019 financial results:
Silver Fern Farms Co-operative has reported a net profit after tax of $34.9m for the 2019 financial year. Its investment, Silver Fern Farms Limited, reported a net profit after tax of $70.7m for the 2019 financial year.
Silver Fern Farms Co-operative Chairman Richard Young said the financial result achieved by the Co-operative and Silver Fern Farms Limited for the 2019 year provides stability for both the Co-operative and the operating company.
"The Co-operative is in a strong position with no debt. Whilst this was achieved last year, we now have a strong platform to weather a period where our country and the world is in a period of considerable economic uncertainty."
"We are pleased with the performance of our investment. Silver Fern Farms Limited's result for 2019 was the strongest financial result in the past decade, and one that is more fairly representative of the significant scale of the business and our investment in it."
Silver Fern Farms Limited's Chief Executive Simon Limmer said Silver Fern Farms Limited's performance in 2019 was positive given the new operating environment.
"While global market conditions and domestic challenges move by the day in 2020, our achievements in 2019 set us up well to meet today's challenges.
"Silver Fern Farms is robust enough to withstand the global disruption caused by Covid-19. Our financial stability provides a platform to execute our strategy, develop our people, support our farmers, and feed New Zealanders and the world with sustainable, naturally delicious red meat.
"Last year's performance is important for our 7,000 staff. Keeping our people safe and employed under the current environment is paramount to us. They are fundamental to the recovery. We are taking our responsibility seriously around how important our role is in the recovery of our country.
For the period Silver Fern Farms Limited achieved revenue of $2.6 billion, earnings before interest, tax, depreciation and amortisation (EBITDA) including share of associate earnings of $123.4m, and net profit after tax of $70.7m and net profit before tax of $89.6m. The Company again increased the level of capital expenditure, up $3m to $32m over the course of the year. Total shareholder equity is at $571m up from $501m at the end of December 2018.
"We came into 2019 facing an uncertain international geo-political and trade environment. However, the impact of African Swine Fever on Chinese pork stocks drove global consumer demand for protein and countered any downsides of Brexit and USA-China trade issues. 2019 was a China story. With customers in China looking to beef and lamb items to fill some of the void left by the culling of pigs, it set a positive benchmark for other markets to follow and they responded accordingly."
"Through all of these dynamic shifts and turns in the markets we have needed to remain strongly customer focused and agile in order to take advantage of the opportunities they present. Our sales and marketing, and operational teams did an exceptional job in managing a changing market mix, growing our market penetration in markets such as China while still retaining optionality in traditional markets.
"We are creating a stronger alignment across our market, operations and supply functions in order to drive more effective decision making and maximise market returns."
Richard Young said the Co-operative is taking a conservative approach to the current operating environment.
"Since balance date, Covid-19 has fundamentally changed the market. Market dynamics are changing daily, making scenario modelling of short and medium-term financial impacts difficult to accurately determine. Liquidity and cash flow management will continue to be critical in maintaining optionality in managing Silver Fern Farms Limited's relationships with all stakeholders in uncertain times.
"We remain confident that Silver Fern Farms Limited is in a strong financial position. With cash on hand in the business, they will be equipped to respond to the pending rise in consumer demand post Covid-19 disruption.
"To ensure additional cash flow flexibility is maintained within Silver Fern Farms Limited during this time, Silver Fern Farms Co-operative and Shanghai Maling made the decision and requested Silver Fern Farms Limited to defer the dividend payment until the outlook for the global operating environment becomes clearer. As we come through the current crisis and enter a 'new normal' Silver Fern Farms Limited's board will gain more clarity around business impacts, thus determining dividend payment options.
| | | |
| --- | --- | --- |
| Key financial metrics FY 2019 | Silver Fern Farms Cooperative Ltd | Silver Fern Farms Ltd |
| Net Profit Before Tax | $35 mln | $89.6 mln |
| Net Profit After Tax | 34.9 mln | $70.7 mln |
| EBITDA | n/a | $123.4 mln |
| Revenue | n/a | $2.6 bln |