From mammoth investments in China, to tiny reductions in New Zealand, Guy Trafford updates some important key rural industry events, and is pleased to see renewed resilience investment in irrigation projects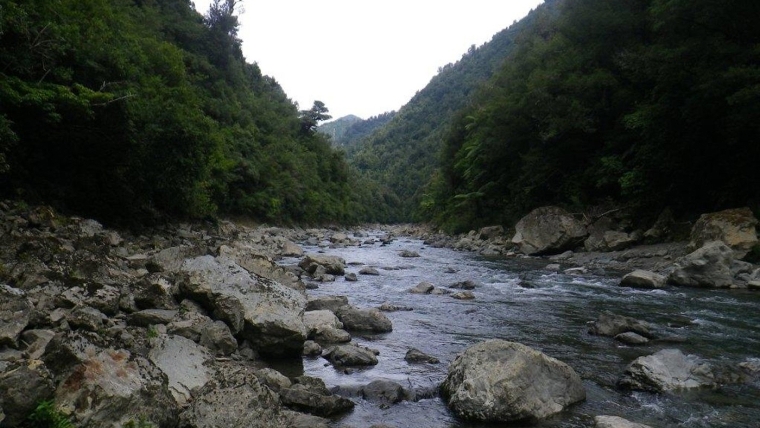 If evidence was required of the demand China has for dairy products, the news coming out of there recently should dispel any doubts.
Holstein type cows (many sourced from New Zealand and Australia) are reported to be selling in China for up to US$3,250 each. And Yili, the Chinese shareholder of Oceania and Westland Dairy is reported to be investing into two large farms; one, a 100,000 cow farm in Inner Mongolia and the second a 50,00 cow farm which is a joint investment with Ningxia State Farm.
Despite the coronavirus (or perhaps because of?) the fresh milk market has revived from the collapse in prices in 2014. The Yili investment is said to be at over NZ$940 mln, and with over a third of liquid milk still being imported into China they obviously believe the demand will maintain profitable prices.
Still on the topic of livestock going to China, there are international buyers looking for New Zealand dairy sheep, no doubt to lift the Chinese domestic influence in that industry. There has been a sheep dairy industry of sorts there for a long time but it also is starting to break into the high value range.
Fonterra is reporting some recovery for its hard-hit food service lines as restaurants and bakeries have opened up in China and locals are indulging on prepared food. Given the queues being experienced also around New Zealand this phenomenon is going to seen throughout countries that have experienced tight lockdowns.
Small changes, right direction
Fonterra is reducing time milk payments reach their farmer suppliers by paying the final end of year payments on the 15th of the due months instead of the past 20th. They also have brought the final "retro" payment forward into September instead of October. Small changes but in the right direction.
Another reduction in costs comes with a reduction in the Biosecurity Response Levy (M. bovis) rate for the 2020/21 dairy season which has been set at 2.4 cents per kilogram of milksolids (kgMS), a reduction from the current rate of 2.9 cents per kgMS.
Meat production issues
In the USA, still more slaughterhouses are closing down as staff are staying at home to avoid being infected. This is despite Trump sending out an edict stating that meat processors must remain open.
Over the last two months US pork production has dropped by -25% and beef -10%. This at a time when demand for meat has increased. Whether there is a direct opportunity for New Zealand meat companies is unsure however, the USA was the leading exporter of pork into China for the latter part of 2019 and early months of 2020 and this trade is likely to be heavily reduced.
The EU is also operating under similar constraints and is quoted at being more than -20% down from their exports of late last year and it is likely more updated figures will reveal even greater drops.
So, with China still short of meat protein as a result of their own pig herd being decimated by African Swine Fever there may be yet more demand for New Zealand meat products.
Irrigation stimulus
It is good to see irrigation projects getting a bit more traction with Shane Jones announcing funding support from the Regional Development Fund. The majority of support is being spread around the North Island water with funding t going to Hawkes Bay, the Wairarapa, one project in Northland and a bit of an outlier with a community and horticulture irrigation scheme being included on the East Cape. At $10.6 mln this is the largest of the projects.
The water initiatives receiving loans totalling $48.4 mln are: 
Raukokore River Water Ltd, water storage project – $10.6 mln
Wairarapa Water Limited, community water storage – $7 mln
Te Waka Pupuri Pūtea Trust, Awanui water storage project (Far North) – $3 mln
Hawke's Bay Regional Council, Tukituki water storage development phase - $2.5 mln
Hawke's Bay Regional Council, Heretaunga Plains water storage development phase - $1.7 mln
Given the droughts being experienced around the country this year it would be difficult to criticise the support of these projects.