Guy Trafford says that although farmers tolerated plenty of roughshod Government decisions in Lockdown, MPI needs to be ready to do a much better job if there is a next time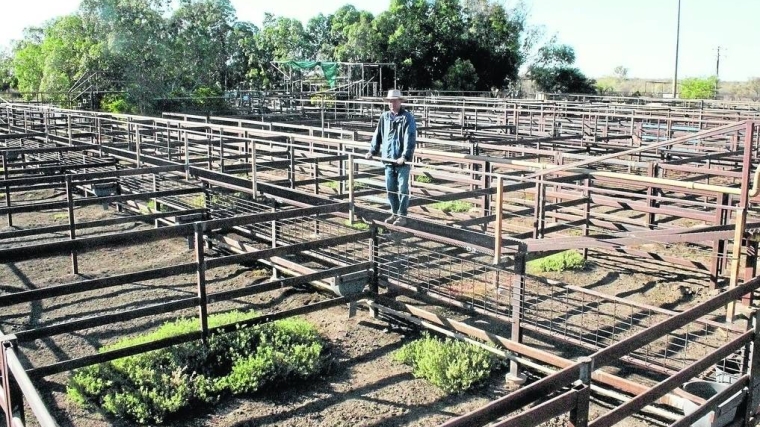 This week's Global Dairy Trade auction continued the run of more positive news for markets and agriculture with a modest -0.8% fall in the headline average.
The powders (WMP and SMP) were both up slightly by +0.1%. However, cheddar and butter which had been holding at previous auctions were back considerably at -6.8% and -5.8% respectively.
Another surprise was the strength of the Middle East purchasing, presumably on the back of the lifts in oil prices. With quieter purchases in previous auctions they may have had more pressing orders to fill also.
China was quieter this time round. This is despite the news that for April, China exports were up +3.5% on the same month last year and well ahead of the expected -11% fall that many commentators were expecting. Conversely their imports were down -14%.
Rabobank highlighted that premiums for dairy products that Oceania (NZ and Australia) normally achieve over the Northern Hemisphere counterparts were higher than usual; "The premiums Oceania is maintaining over the international market are somewhat alarming. Today's prices settled at an average premium of 36% compared to international markets. Specifically, Oceania butter, SMP, WMP, and Cheddar prices are at 56%, 27%, 13%, and 46%, respectively, above the combined average EU and US prices reported by the USDA. These premiums are well above their 2019 comparisons, -3%, 12%, -5%, and 7% respectively."
Why "alarming" is unclear, perhaps it is because it may be seen as unsustainable and Oceania will come 'back to the pack' at future auctions. The premium is based upon a view that quality is better from this part of the world. However, it is also viewed that other processors are catching up in the quality stakes.
Wage subsidy updates
Some red meat processors (namely SFF and Alliance) have been criticised recently for accepting the wage subsidies the Government has been offering. If they can justify the -30% drop in profits then there is no reason why they shouldn't pick up the support. However, some of the numbers coming out this week may make this drop in profits questionable.
March meat sales achieved record returns at NZ$1.1 bln. It is possible that April may not look so rosy as this is when works would have been more heavily affected by staff spacing rules and the resulting slowdown in through-put. It appears that the March returns were the result of some seemingly light-footed diversifying away from traditional market into new(ish) territories.
Sheep meat sales to China were (perhaps surprisingly) down by -11% and the USA was also down.
These drops however, were offset by increases from Britain, up +25% to $184 mln, Germany, up +15% to $102 mln, and Malaysia up +171% to $61 mln. In summary almost all other markets rose for the month.
So, back to the wage subsidy; it is for the period from January 2020 to 9th of June 2020. It can be claimed on a month by month basis with most affected businesses applying for the maximum 12 week block. Given the strength of March and presumably May, with works back into 'normal' operating mode, those claiming subsidies may struggle to justify them for any period other than April. Some businesses (not meat companies) as a result of Work and Income auditing have opted to pay subsidies back presumably with no penalties at this stage.
In light of profits to date supplemented with subsidies, plus the lower dollar, makes the heavy pruning of the meat schedules through the autumn also look rather harsh.
More export strength
The March month was also very positive for dairy and fruit exports as well. Fruit exports were up +11% on the same period last year and dairy products +7.6%. Subsidies aside, this augers well for the future of agriculture.
Rural lockdown update
The biggest news of the week has been the releasing of what Alert Level 2 will look like. With just a few days to go until decision day (Monday) it is with fingers-crossed that the number of Covid-19 infections don't suddenly have a flare-up with the resulting continuation of Level 3.
For livestock farmers the best news is that the majority of livestock companies have indicated they will open saleyards as soon as possible when we are under Alert Level 2. Overdue, but better later than never.
Vegetable growers and farmers market suppliers etc will also be breathing a sigh of relief that they can finally start trading again.
It has to be hoped that when the inevitable lock-down review takes place over what worked and what didn't or could be improved upon, some of the Government decisions around agriculture need to be looked at. It is understood that governments in general are not good at fine detail work and under Alert Level 4 a broad brush approach had merit given the limited time and urgency of the decision.
However, the impact on growers of both plants and livestock needs to be better understood. Ploughing in of vegetables that couldn't be sold when people were queuing for food parcels, with vege shops and butchers were closed while supermarkets appear to be reaping huge margins, defied common sense.
Likewise, the impact on livestock systems when farms couldn't easily sell store stock and with most parts of the country impacted by drought (or floods) again defied common sense, and the Minister for Primary Industries at least needed to try and advocate better. Despite this we have survived to this stage and next week life will (hopefully) seem better under control.