Guy Trafford says we should use this time between pandemic waves to prepare for a tougher market environment in which to sell our premium food products, given that the economic hurt from multiple waves will grow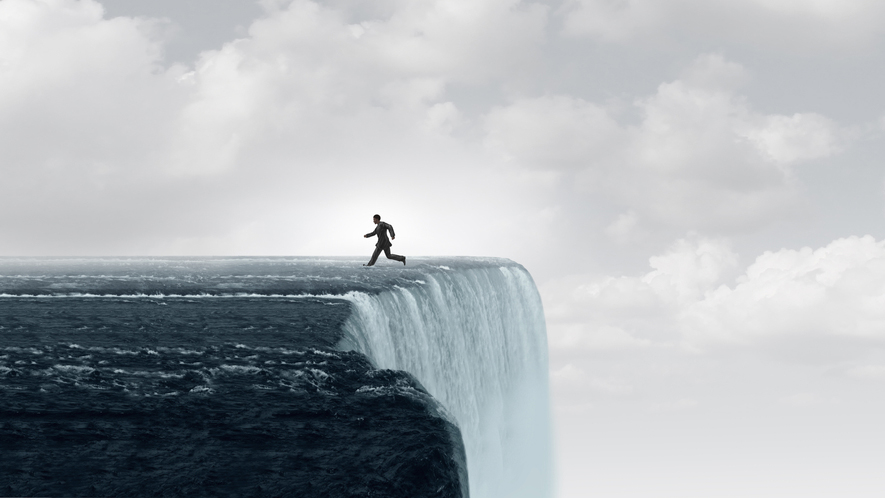 The BK advertisement for a plant-based chicken burger not long ago would have raised the hackles and been a major focus of attention. Now it barely raises an eyebrow. What, not long ago, was seen as the largest threat to New Zealand's primary industries has faded into the background.
The coronavirus epidemic at one point was seen as an interesting irritation happening overseas; after all we have seen SARs, MER, Ebola and a raft of other potential threats all come and largely gone, having been met by science, luck and our relative isolation.
The current COVID-19 outbreak however, is at a whole different level and previous conceptions of the effects, and timeframes are having to be radically reconsidered.
Some progress has been made on how best to treat infected patients and vaccines are moving towards some outcome where they will able to be distributed and hopefully provide the necessary protection the world needs to come out the other side. However, this time is still away in the future.
Not only do the vaccines still need to be developed and tested (Russia aside), they then need to be manufactured and then distributed. Remember, we are talking about billions of shots here and the discussions about how the latter proceeds still needs to take place.
While we have leaders of the most powerful and populous nations at loggerheads with each other and having populations with infected cases (with the exception of China) in the millions, getting agreement at best is going to be difficult. At worst it is liable to escalate relations to a whole new level.
It appears now that almost all countries are experiencing the second wave that the WHO warned about and while there have been some technical advances, peoples' tolerances to be locked down - again - is looking highly uncertain. On top of this, most governments who had the resources to provide the financial buffer to get their populations through the first round will now be struggling to find the resources and agreement to fight the second.
New Zealand is a shinning example - perhaps with Taiwan - with our large degrees of luck, circumstance, policy, and national strength. We are a nation that has (for now) come through the turmoil relatively intact. However, I believe our battles are only just beginning.
At the moment, the strength of our trading partners and their need for food products has provided an economic lifeline that has enabled the country to keep functioning with some degree of confidence that we have the income to support the necessary inputs the country needs. Most of these are about providing work and income and life's necessities.
As the pandemic continues and spreads into all the corners of the world the ability of other countries to afford to pay at the current level for food products must begin to be tested. Even China is in the midst of battling multiple outbreaks and has increased border controls on expats returning as it struggles to contain community outbreaks presumably stemming from overseas returnees. Compounding the issue is extreme weather events which is making controlling the risk of virus spread even more difficult.
Australia has shown how easy it is for the virus to 'break out' the moment guard is dropped. It perhaps came just in time to provide a poignant reminder, if it was needed, to show how paranoid New Zealand needs to be to keep the virus out.
We can assume the constraints on world travel will last for up to another 12 months and perhaps longer. But the impact upon trade must last a lot longer. Most countries GDP's have been hammered like never before and their ability to purchase our products must be compromised. The ability of the internal economy can keep revolving the cash around to provide income to retailers et al has been remarkably resilient to date and perhaps shows how much 'cash' was going off shore in the form of travel funds which is now recirculating around New Zealand. Even the real estate sector is experiencing surprising demand as the blend of low interest rates and more relaxed bank rules have lifted demand for housing.
Prices for farm products, wool aside, is still relatively firm and the meat companies have maintained prices well despite the huge uncertainty that must exist with their markets. Good dairy prices require the fundamentals to be sound. We saw in the early stages of the pandemic how oil prices crashed to the point that some companies were paying to get rid of stocks and storage filled up and then ran out. Prices recovered somewhat but is still half of what it was through 2010 to 2015.
While food is more critical to a person than oil, there are more sources of food and while preferences may be for the high quality products coming out of New Zealand there are a lot of cheaper substitutes and I'm not even thinking about plant based substitutes.
So, New Zealand is facing multiple challenges. What happens if and when our exports have a rapid depletion in value and how do we deal with that?  And how and when do we reengage with the rest of the world or do we remain an isolated oddity of healthy and well fed people into the distant future?
At some stage there will be interesting novels written about this period and perhaps examining different outcomes. In the meantime, we wait.