Sharemarket darling a2 Milk Company has increased its profits by 34% and is expressing confidence about prospects in the year ahead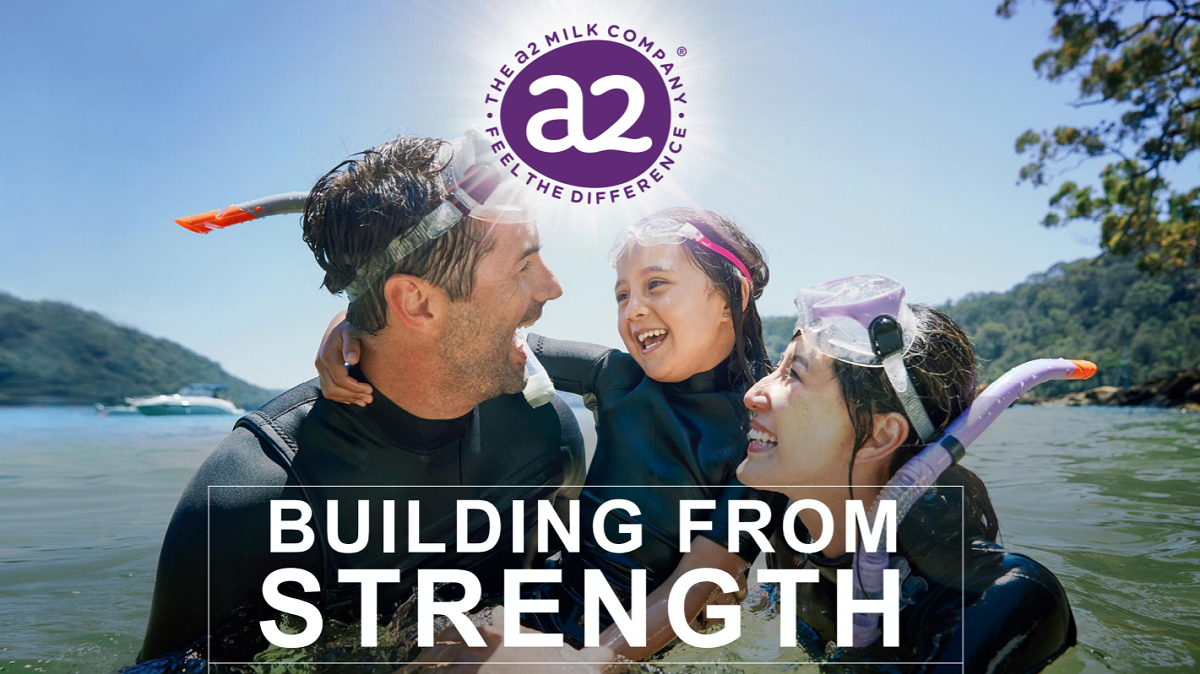 One of New Zealand's big success stories, a2 Milk Company has delivered on its expectations in the past year and is eying the future year with confidence, notwithstanding the impacts of the global pandemic.
In the year to June 2020 a2 reaped an after-tax profit of $385.6 million, which was up 34.1% on the profit for 2019. Revenue jumped 32.8% to $1.73 billion.
The company said globally, there continues to be uncertainty resulting from Covid-19, and the potential for moderation of economic activity.
"This could impact consumer behaviour in our core markets, as well as participants within the supply chain, most notably in China," it said.
"Notwithstanding these uncertainties, overall for FY21, we anticipate continued strong revenue growth supported by our continued investment in marketing and organisational capability."
The company expects its operating profit (EBITDA) margin is expected to be in the order of 30% to 31% reflecting:
Higher raw and packaging material costs partially offset by price increases
Increase of marketing investment
The foreign exchange benefit of prior year not expected to be replicated
Third quarter 2020 Covid-19 "benefits" not replicated
FY21 Capex is currently expected to be $50 million due to the company's ERP investment and capital projects supporting fresh milk processing in Australia.
"As previously announced, the board considers it appropriate that the Company target an EBITDA margin in the order of 30% in the medium-term. This assumes the market performance and mix of our products remains broadly consistent and the competitive environment evolves as anticipated. We will keep the balance between growth and investment under constant review," the company said. 
Results highlights for the full year ended 30 June 2020 (NZ$)
• Total revenue of $1.73 billion, an increase of 32.8%
• EBITDA of $549.7 million, an increase of 32.9%
• Net profit after tax of $385.8 million, an increase of 34.1%
• Basic earnings per share (EPS) of 52.39 cents, an increase of 33.5%
• EBITDA to sales margin of 31.7%
• Operating cash flow of $427.4 million and a closing cash balance of $854.2 million
• Marketing investment of $194.3 million targeting opportunities in China and the USA, an increase of 45.1%
• Group infant nutrition revenue of $1.42 billion, up 33.8%
• Strong growth in China label infant nutrition, with sales more than doubling to $337.7 million and distribution expanded to ~19.1k stores
• USA milk revenue growth of 91.2% and distribution expanded to ~20.3k stores