Angus Kebbell summarises what is required by the new freshwater management policies, and has a few thoughts from a farming perspective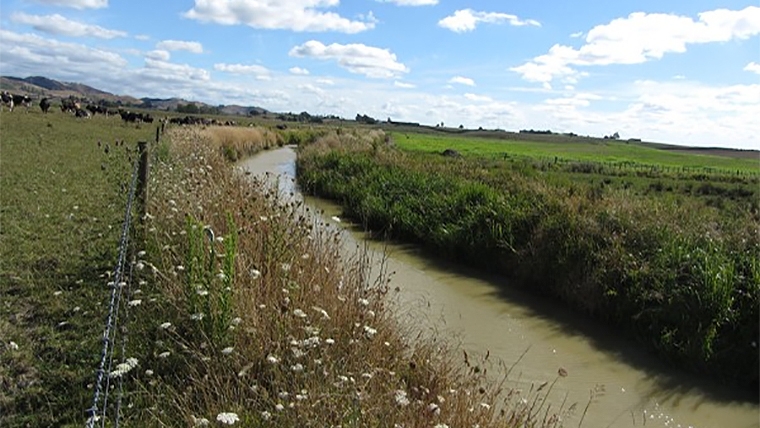 The Government has set out new essential freshwater regulatory requirements and a couple of things grab my attention.
The rules are set out across a range of regulations covering stock exclusion from waterbodies, rules around managing at-risk farming practices like winter grazing, land use change, and new limits for water bodies.
The new rules will be implemented by both central government and regional councils. The new rules in the stock exclusion regulations and National Environmental Standards for winter grazing, stock exclusion, land use change etc. will apply from 3 September 2020, and will be phased in over time.
The changes to the National Policy Statement for Freshwater Management will be implemented by regional councils as they review and, if required, update their regional and catchment plans. Regional councils will have four years to work with their communities on putting into place the new policy requirements and another two years to have these operative.
Winter grazing
Grazing stock on a winter forage crop is permitted where the following standards can be achieved. Hill country farms (which is land over 10 degrees slope) and farms which are unable to meet the permitted activity standards will need a resource consent by 1 May 2021.
To be permitted the following standards must be met:
• No more than 50ha or more than 10 percent of the property, whichever is the greatest – for example a property of 1000ha, the threshold will be 100ha, whereas on a property of 300ha, the threshold is 50ha.
• The cropped paddock that has a mean slope of 10 degrees or less.
• The crop is set back by 5 metres or more from waterways.
• Pugging is not deeper than 20cm. Pugging covers no more than 50 percent of the paddock, regardless of depth.
• Paddocks are resown by 1 October or 1 November if in the Otago or Southland regions. All winter cropping needs to be resown as soon as practicable. OR
• The activity has a Certified Freshwater Farm Plan. If consent is required then it will only be granted by the regional council if the area of winter forage crop is not more than the greatest extent of area under winter forage crop from 2014–2019.
Irrigation
From 2023 existing irrigation consent holders who take 5-20 litres of water/second or more must:
• measure their water use every 15 minutes,
• store their records, and
• electronically submit their records to their council every day.
For some irrigators this is a big change from their existing practices. National Policy Statement for Freshwater Management sets out what regional councils have to do in managing land and freshwater health, which includes working with their communities. Regional councils will have 3 years to have regional plans in place which give effect and a further 2 years to have the rules in force.
There will be new mandatory values for freshwater such as freshwater ecological health, and numerical freshwater quality bottom lines which must be achieved. A decision was made to not introduce a new bottom line for nitrogen to manage ecosystem health. That being said it has been indicated that this will be revisited following the general election and once further scientific advice is received.
New bottom lines are now in place for sediment which will have implications for hill country farming in particular. Regional councils have been given the flexibility to set Dissolved Reactive Phosphorus limits in their plans based on their specific regional situation and reduce these over time in partnership with their communities, instead of adhering to a across-country bottom line.
Are these changes practical?
A lot of these changes are impractical and I can already see many farmers will be non-compliant straight off the bat. And who is expected to pay for all the increased costs to achieve someone in Wellington's target? That's right, the farmer.
Thirty to 40 years ago most farmers goals were to increase production of the land which meant intensification and land use change. Wind the clock forward to today, the farmer has a different mind set, both through regulation and the farmer's desire to leave the property in a better state, and indeed the environment, in which they live. Sustainability is right at fore of their minds. When will farmers get the recognition they deserve? And when will the foot come off policy makers throttle? With land prices continuing to increase and costs and compliance continuing to pile on, margins are continuing to get squeezed.
Indeed we all want improved biodiversity and an improved footprint, but we need workable and realistic targets to work towards and I am just not seeing policy makers and farmers on the same page currently.. 
To get the full story listen to or download the podcast above.
---
Angus Kebbell is the Producer at Tailwind Media. You can contact him here.