Guy Trafford looks ahead with some optimism, backed up by MPI's latest SOPI. However he finds a precarious situation exists for most exports as new and unexpected challenges keep popping up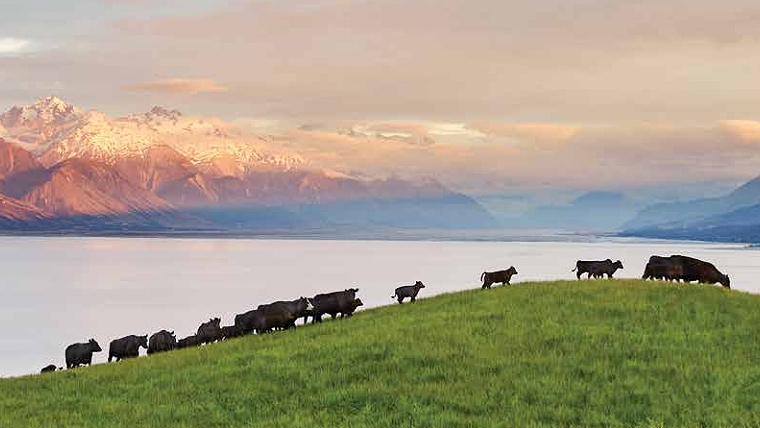 Another year has begun and with a month having passed since my last update, it is perhaps timely to have a look back over the period and do a quick recap of what has transpired.
The Christmas period can be an important time on farming calendars regarding the weather. This year has been no exception and like most years there have been winners and losers.
The horticultural sector, depending where they were, took hits from severe hail and rain storms; Marlborough and Otago coped both hail and heavy rain events damaging crops and some arable farmers in the South Island have had crops also impacted on, compounded by a lack of ripening weather.
On the positive side pastoral farmers had plenty of rain (at least in most areas) enabling a more relaxed time to be had and less worries about maintaining irrigation schedules. Even now with the end of the month approaching soil moisture levels are better than most years and there is a lot less urgency in having to get rid of livestock in the post 'festive' season sales. Perhaps because of reasonable feed availability sale yard prices have firmed slightly on pre-Christmas levels despite schedules generally continuing on their downhill slide.
The best that can be said for wool is that nothing has changed.
Where the most positive news has come from is with the dairy industry. Not only have most areas received adequate rain levels helping to keep production up, but the GDT auctions, and there have been two over this period, have both made quite positive moves in the right direction.
Back on the 6th of January the first for the year had a +3.9% lift with WMP up +3.1% and last nights sale built on this with another lift of +4.8% and WMP up +2.2% and SMP up a whooping +7% to take it to a point where it is rivalling WMP in value (WMP US$3,380 and SMP US$3,243 MT). Not surprisingly, China's influence is seen as a major driver of the rise along with a weaker US dollar. The price for Cheddar however, is likely to be reflecting the precariousness of markets. It had a +5% rise in the first sale when many food service outlets were still operating. In the latest, no doubt reflecting the widespread lock downs much of the world is now experiencing, it has dropped by -0.3%.
The red meat markets, apart from the normal reduction in schedules as more supply comes on, feels even more at risk. The UK separation from the EU is no doubt causing some jitters as new deals are trying to be worked out that don't disadvantage New Zealand, (despite earlier assurances) the widespread lockdowns of restaurants' certainly is slowing consumption. Along with these logistics, problems with reduced container movements, especially in China who are wary of COVID risks, are having an impact.
With the effects of the pandemic likely to be impacting on world economies for the foreseeable future, certainly for 2021, it was a little surprising to read the very positive take by the Minister for Trade and Primary industries Damien O'Connor on the "Situational and Outlook Report for Primary Industries". No doubt as a politician he is in the "good news" business but with Dairy predicted to fall -4.6% in 2021 (the latest two GDT results may alleviate this), Meat and Wool to fall -8.2% and Seafood to fall -1.4%, my take was that things look somewhat grimmer. There was an upside with Horticulture predicted to rise +9.1%, Arable +5.3% and Forestry +8.6%, although the Christmas storms may have dampened some of Horticultures gains. On the general plus side 2021 (June to June) is looking positive for all, partly due no doubt to where this year is taking us, but a lot of water to pass under the bridge in the meantime.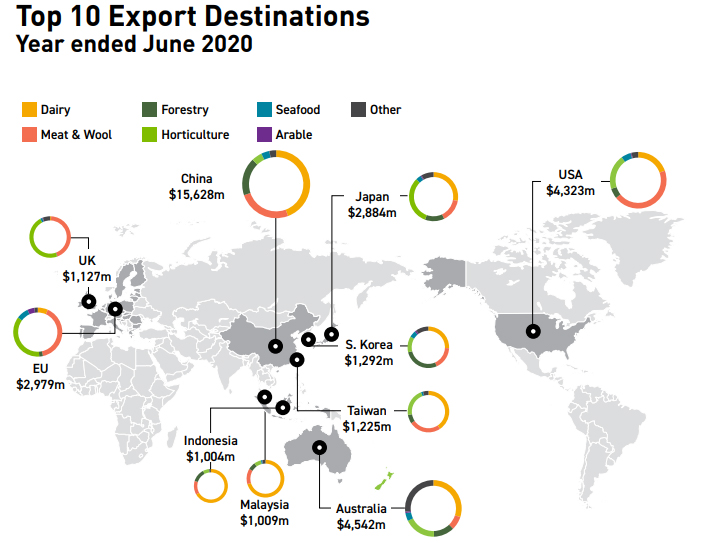 Finally, the inauguration of Joe Biden today has to be recognised. This may bring in (eventually) some positive news from the world's largest economy. I was waiting to see in the summations of the Trump era if anybody (apart from him) was going to put out a positive spin on some of the changes he has left as a legacy. Sadly, and not surprisingly there is barely a mention of positive lasting changes he brought in. The best I could come up with was through all the wrongs he did at least pull the scabs off a number of issues that beset the US. The inequality of Blacks and others (women, Muslims, Latinos to name a few) can no longer be ignored and are highly unlikely to be able to be put back in the box. The issues around international trade are still certainly out on the table. There were certainly more constructive ways this may have been dealt with but the China vs US issues are now out there for all to see. Possibly the reduction in corporate tax from 35% to 21% may be seen as a benefit, provided the benefits flowed onto workers and unemployed. There were some modest steps in reforming the criminal justice system which needs recognition, but, by far and away Trump's reign (and that what is has felt like) brought largely multiple layers of negative influences and largely on the American people themselves.
Joe Biden and his Administration have a Herculean task ahead to turn around 'the ship'. Some gains will be easy to achieve and already they have made moves to rectify some 'easy wins'. Others will be a lot more difficult especially when despite the carnage Trump still achieved nearly 47% of the votes cast. Perhaps Trumps biggest 'gift' was upsetting enough voters to get the result that now has both the Senate and Congress (although only just) controlled by one party (the Democrats) so getting real change through the system may be smoother.
If nothing else, people outside of the US now have a far greater understanding of how their government system works (or doesn't) and many, probably most here, are thankful for ours.