Despite shrill glee from Greenpeace, Guy Trafford shows that livestock numbers are falling naturally - even dairy cows - and with the ETS carbon price rises, there is no need for agriculture to feel especially threatened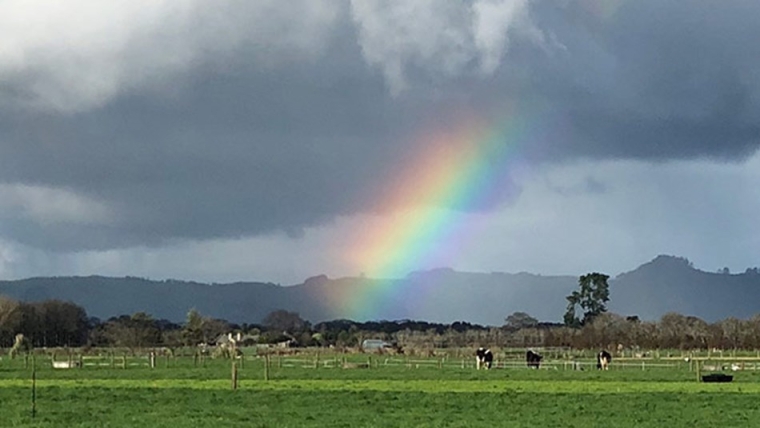 The Climate Change Commission Report has been released. Presumably there have been others apart from the media that have been awaiting this, however, when so much of our daily lives revolving around the immediate threat of COVID and responses to that, it must be hard for Joe Public to raise too much enthusiasm.
The youth that organised the mass marches on January 26th barely got a mention. They do seem to be doomed to constantly have to compete with 'noise' on the media coming from other more immediate newsworthy events. The threat of another COVID outbreak was likely what relegated them this year. Yet despite this the Report certainly has caught the attention of groups with vested interest in what has been proposed. At this stage the report is being 'put out' for consultation with the final draft going to Government in May.
It does highlight the issues of the inadequacies of previous governments lack of action and that the chickens are starting to come home to roost. The key finding has been that the measures to be taken as laid out pre the last elections to satisfy the Paris Agreement will not actually meet New Zealand's aim of being Zero Carbon by 2050 and further measures need to be taken to achieve this.
Actions to be taken would involve heavily downsizing the fossil fuels industries and a projected 1,000 – 1,700 jobs will disappear (including those already ear marked).  A major move into more electrifying of transport will be required (including public, private, light and heavy). Also, the Report indicates that while tree planting is important there should be less reliance on it to solve the problem and basically New Zealand has to reduce its total rate of emissions.
Depending upon how you read the draft, from a Primary Industries perspective, there may not be a lot to be threatened by it that has not already been laid out. Agriculture is already committed to reducing emissions, although not fast enough for many, livestock numbers are reducing and new technologies are being introduced.
However, pressure will be applied from multiple quarters especially when other sectors start to (finally) feel some pain and they perceive agriculture emissions are the problem. The Commissions report has implied that a 15% reduction in the national herd and flock size would be required to help the country meet its targets by 2030.
Beef and sheep farmers would have reason to feel aggrieved if this was foisted upon them.
Since 1991 Beef cattle numbers have reduced by 15% and Sheep by 53%.
 
Beef numbers
1991
4,670,569
 
2010
3,948,520
84.5%
2020
3,950,000
84.6%
 
Total fall
-15%
 
Average fall pa %
-0.53%
 
Sheep numbers
1991
55,161,643
 
2010
32,562,612
59.0%
2020
26,160,000
47.4%
 
Total fall
-53%
 
Average fall pa %
-1.81%
Beef have actually been pretty static for the last 10 years but sheep although slowing have continued to decline. With the expansion of horticulture and arable crops it is highly likely number reductions in these sectors will look after themselves without any overt political interference.
Also, while the Commission is advising not to rely on trees if the price of carbon on the ETS goes up to $140 per tonne as suggested then the most economic use of much of New Zealand's steeper and poorer country will (continue) to go into trees.
The ETS was devised to let economics do much of the 'heavy lifting' in getting New Zealand's net emissions down and if the constraints (a current floor of $20 and cap of $50 at the moment) are removed, then it may actually start to achieve that. Currently carbon is priced at $38.50 per tonne and forward contracts for 2025 are already at $44.50.
Of course, the elephant in the room is dairying and with a near doubling of cow numbers in the last 30 years it makes an attractive target.
 
Dairy cow numbers
1991
3,249,427
 
2010
5,915,452
172%
2017
6,529,811
190%
2020
6,110,000
178%
However, even dairying has reduced numbers by around 6% over the last three years and if this trend continues then it too may meet future requirements without having to make too many enforced sacrifices.
It was interesting hearing a Senior Campaigner for Greenpeace, Steve Abel, immediately attacking the dairy industry when asked for a comment on the report. He said New Zealand should be leading the way with technology and innovation in the farming sector and yet confined his ideas to a 50% cut in dairy cow numbers. This is despite New Zealand dairy farmers being proved to have the lowest rate of carbon emissions for any dairy producers worldwide.
New Zealand has always prided itself as a world leader in many areas ranging from the nuclear free movement to social equity and the argument has rightly been made that by showing how it can be done New Zealand lights the path for other countries to follow.
However, I would argue that the changes around climate change are a different category. If we put ourselves too far out in front of the pack, and this only applies to agriculture as we are lagging well behind other countries in what we are proposing elsewhere, then we risk suffering the fate of being the first mouse to the cheese.
Competing nations in agriculture are adopting best practise where they can, but even the Paris Agreement put agriculture into a different category and was very reluctant to see food production lost for gains in emission reductions.
All countries have to be seen to be doing their fair share of carrying the emission reduction load and now with the USA re-joining the conversation and China having lifted their aspirations on reductions, globally the outlook is far more promising than it was a year or two ago.
Agriculture is changing and making considerable gains in productivity versus carbon emissions, it also needs to continue to make gains.
However, it is too important to let become to the sacrificial lamb to make a point to other nations who are doing a lot less and competing with us in international markets.
The draft report is open for consultation until March 14th and the final 'advice' will be released to Parliament on May 31st. No doubt this is when the real conversations will begin.