Guy Trafford pulls together the various strands of our developing carbon price policies as debate extends around the Climate Change Commission's draft report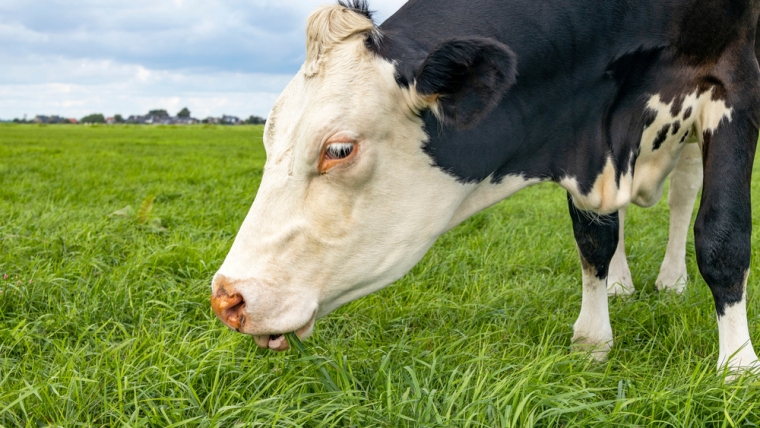 One thing the Climate Change Commission's daft report has done is to put additional life into the price of carbon on the New Zealand Emissions Trading Scheme.
Prices have been lifting since earlier in 2020 when the Government passed the Climate Change Response (Emissions Trading Reform) Amendment Act 2020, but just when they started to slow out came the report.
The price is now at a record $39.60. Some forward contracts for 2025 are being offered at over $46. This led to doing some revision on what the current situation is for landowners.
The government set minimum price from 2021 is $20 increasing by 2% per year with a similar policy relating to the cap from a limit of $50. Currently the policy is if the cap limit is reached then more government credits will be released to 'dampen' demand.
| | | | | | |
| --- | --- | --- | --- | --- | --- |
|   | 2021 | 2022 | 2023 | 2024 | 2025 |
| Cost containment reserve trigger price | $50.00 | $51.00 | $52.02 | $53.06 | $54.12 |
Source MFE
Back in 2019 the Commission said to reach a "low emissions" economy by 2050, the price of emissions would have to rise from around $21 to between $75 and $152 per tonne of carbon. To reach "net zero emissions" the price needed to rise even further: to between $200 and $250 a tonne.
At a similar time, Dairy co-op Fonterra projected the price of carbon to rise to between $75 and $150 a tonne by 2030. Synlait said that it had begun making decisions based on a carbon price of $40 dollars per tonne in 2023. It had not yet forecast a 2030 price.
For agriculture a price on carbon starts in 2025, currently this is set at 5% (95% free emissions). Prices will be incurred at the farm level for livestock, rather than at the earlier favoured (by governments) processor level. This will enable farmers who are better able to reduce emissions to gain the benefits. This might be achieved by faster finishing, hence less emissions, breeding from better genetics and stock-food additives to name some techniques.
Fertilisers will be assessed at the processor level who presumably pass on costs to users.
However, farmers are not able to use trees to offset any methane emissions.
The current regulations are for the Government to put a price on agricultural emissions in 2025 however, if not enough progress has been made by the end of 2022 on the implementation of the ETS  programme (by the ag sector) then the government may implement their own and have prices incurred at the processor level.
Below are the supposed Programme milestones:
2020 
Guidance has been developed for farmers on how to measure and manage greenhouse gas emissions through farm planning, see Greenhouse gases: farm planning guidance [He Waka Eke Noa Primary Sector Climate Action Partnership website].
During 2021
Guidance and information are widely shared through existing groups and organisations, and online.
Discussion with farmers and growers on options for understanding and recognising on-farm sequestration (long-term storage of carbon for example in trees or soil).
Discussion with farmers and growers on options for a farm-level pricing mechanism for agricultural emissions.
By the end of 2021
A quarter of farmers and growers in know their annual total of on-farm greenhouse gas emissions. In practice, this means a person responsible for farm management holds a documented annual total of on-farm greenhouse gas emissions by methods and definitions accepted by the He Waka Eke Noa Steering Group.
A quarter of farms will have a written plan in place to measure and manage their emissions.
During 2022
Recommendations are made to Ministers on the detailed design of an integrated on-farm reporting and pricing system to come into effect from 2025.
By the end of 2022
100% of farmers and growers know their annual total on-farm emissions.
By the end of 2023
A pilot project testing a system for farm-level accounting and reporting of emissions is completed.
In 2025
All farms have a written plan in place to measure and manage their greenhouse gas emissions.
The milestones for He Waka Eke Noa, as well as provisions to determine whether progress is being made, are legislated through the Climate Change Response (Emissions Trading Reform) Amendment Act.
The current target reduction for methane by 2050 is -24%; 47% of 2010 levels of around 1.2 MT.
For forestry there have been some new changes that came into place on January 1st 2021 that may have been missed by some. The changes are mostly around what penalties forest owners are liable for if they fail to "surrender or repay units on time" after deforestation or de-registration. For some forest owners this penalty could be hundreds of thousands of dollars, for forest owners with liabilities less than 25,000 units per year the unit price is capped at $30 per unit.
By my rough reckoning over a 32 year period for the southern North Island a land owner could expect to sequester (on a pruned site of Radiata) approximately 29 tonnes per year (ranging from 2.5 up to 42 per year).  With current prices for the ETS at $40 and potentially getting up to $150 there is considerable opportunity, and risk, involved in registering a block in the ETS (the risk coming from the liability at harvest).
All of the above information has been published before but one of the current problems is the difficulty of tracking it all down with no one site someone can go to and get a coherent detailed outline of what is being laid out. Some of the documents from government often are lacking dates so knowing how relevant they remain adds to the uncertainty.
The latest draft report from the Climate Commission has not aided this, and I have had one query from a reader about where are the assumptions of the Commission drawn from?
In particular I was asked if I knew where they had got their "future population predictions". While the Commission does draw on a wealth of experience, to date very little evidence is included in the document. A 1st year student wouldn't get away producing any work without a comprehensive reference list.
Which leads to the conclusion that this basically an opinion piece shaped to meet the requirements of government. This may be adequate for the first draft but hopefully a lot more supporting science is included before this goes into law.