Farmers hope that the Green Party and Labour call-outs on human rights-and-trade remain selective and inconsistent when it comes to China. Meanwhile state-owned Pamu underperforms again with zero consequences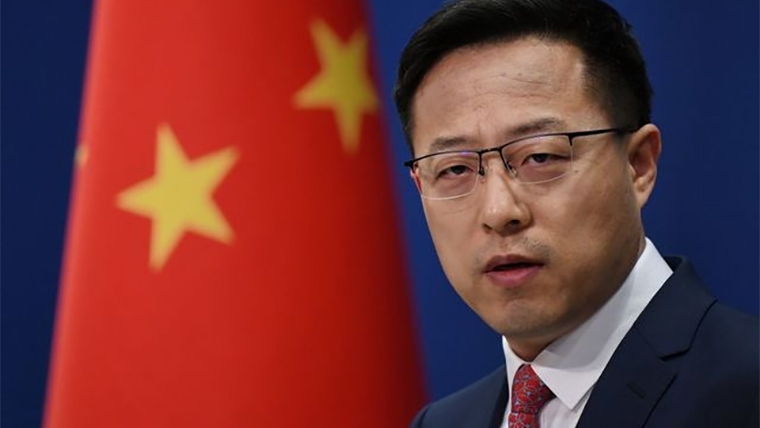 The recent criticism Air New Zealand has received from many quarters regarding their dealings with the Saudi military should make primary producers a little nervous.
From the parliamentary sector most of the criticism has come from the Green Party. However as the tempo rose the Government had to give a response and Deputy Prime Minister Grant Robertson, the minister responsible for Air NZ, claimed the government had no knowledge of the deal until contacted by TVNZ. He said he was "alarmed," adding: "I think most New Zealanders would find it unacceptable to be doing that work."
Prime Minister Jacinda Ardern said the deal was inappropriate and "has ramifications for New Zealand, its reputation."
On the surface these responses seem right and proper. But a problem lies with where we draw the line in dealing with countries who have less than ideal human rights records.
So far little mention has been made of China and this would largely be because of the importance they are to the value of our exports and indeed imports. A mini version of what could be construed as a parallel version is what is currently happening in Myanmar. New Zealand exports little there but it does feature in New Zealand's aid programme. As a result, any military and political aid has been suspended but humanitarian aid continues. With the Saudi work, it was to the military and hence an easy decision to come down hard on those made the "error in judgement" and Myanmar has little financial consequence, so no loss there.
China, whose track record on minority groups (and now Hong Kong) is not great is a far more difficult beast to tackle. In authoritarian regimes (such as China) the split between the politicians and the military is more difficult to discern (I think).
China's acts of aggression against its own people are becoming increasingly more brazen and overt and the calls from international critics increasingly getting louder and with more and more associated proof. Our government is not that different from other democratic governments around the world and not immune from trying to walk the line in keeping voters satisfied, being pragmatic, and finally doing the right thing. One just has to look across the Tasman where Australia has learnt the consequences of being too shrill in its criticism of China. To date New Zealand has walked the line pretty well.
However, if China keeps thumbing its nose at international criticism New Zealand will eventually get drawn into the controversy and have to make a stand.
If and when this happens, unless we are very lucky, China is going to react.
China likely values its trade with New Zealand however, we would be an easy target to make an (another) example of and while China may not get the quality of goods New Zealand currently supplies elsewhere, they are available.
The first sector to feel the brunt of this will be the primary sector and the only exception at the moment is the venison trade, which to its current detriment, has little exposure to trade with China. All other sectors from timber to fishing, dairy, red meat and horticulture would be severely impacted followed by the rest of New Zealand. How New Zealand can avoid being drawn into this minefield is difficult to see. The best that can be hoped for is that China starts to back off from its current pathway and positively respond to international criticism. However, this seems a highly unlikely occurrence.
The teflon farmer
Closer to home, Landcorp/Pamu haven't surprised observers with the recent publication of their half yearly financial results. The $8 million profit after tax gives a return on assets (of about $2 bln.) of 0.4%. Even when just using the livestock as the productive asset ($275 million) the returns are still under 3%.
These results will no doubt improve with the result of the full year figures, however, the results are very poor. One day there may be a government that wishes to see the taxpayers receive some benefit from the country's largest land manager but in the meantime Landcorp seem to have a free pass for poor performance.
The biggest irony I find is that Health Boards are held to extremely tight fiscal scrutiny even though the public benefit is plain for all to see and yet Landcorp appear to be teflon coated.
Schedule updates
The schedule this week saw some upward movement in mutton and cattle; both prime and manufacturing experienced some lifts. The only movement on the lamb schedule was a fall from one processor. It looks as though lamb is starting to feel the impact of the lockdowns throughout the Northern Hemisphere and is starting to look somewhat like the venison trend; that is, flat or downward. Using Alliance as an example the gap between mutton and lamb is now down to only around $1.20per kg (in favour of lamb still) and the mutton schedule is now ahead of prime beef by over 50 cents.
For most meat grades we are now in what is normally the trough of the season. So, the rises in mutton and some beef are bucking the usual trend. For lamb the unknown is how long the trough persists for. Sometimes it starts a general move upward in mid-March other times in takes well into April. With the now rain starting to fall, outside at least the outlook for autumn feed is looking promising.