Firm winter lamb contracts underpin a positive outlook for the sheep sector, bolstered by coming autumn rains. Freight subsidies help in keeping product in front of offshore consumers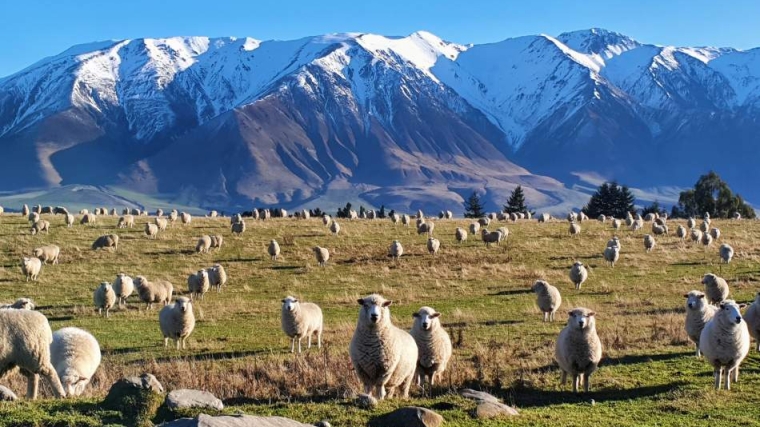 The release of Taylor Preston's (G. R. Grace Ltd) winter lamb contract schedule will be providing farmers some encouragement.
Provided for the months of June and July the schedule for 16-27 kg carcass weight, lambs starts at $7.80/kg increasing to $8.00/kg near the latter part of the period. $8.00 has not been in schedules since December 2019 and even in the winter period in 2019 $8.00 was all that was reached. So, prices appear to be heading back to recent good times.
The promise of better prices is translating into better store prices in local saleyards although judging by some results are up and down throughout the country, no doubt driven by condition of lambs.
It is worth noting that the TP contracts need to be signed by 9th April.
Autumn always comes as a time of promise with most livestock farms getting down to winter stocking rates (last year being the exception). Works levels start to reduce along with the daylight hours and by now the threats of drought should be dissipating.
At the moment, across the country, many farmers are looking at the heavy rain that afflicted New South Wales last week and if forecasts are correct most should receive some this coming week peaking on Thursday. Hopefully not an April fool's joke.
Around my neck of the woods the month of March has been notable for being dry and warm with some nights being verging on balmy and extra bedding put on earlier have been removed. We used to expect frosts by now and while some morning have had an autumnal feel there certainly has not been any threat of frost. NIWA seem to be predicting average rainfall and temperature through to May but with a low- medium to medium level of confidence we can take what we want from it.
Wool prices (Coarse and Lamb) have lost some of the gloss that was starting to appear. Unfortunately, any great improvement would have come as a welcome surprise when so many factors are holding it down.
Meanwhile, across the ditch ...
Across the Tasman while the rains were welcomed by many where the extremes were not too great, many farmers have found that they have not been able to make the most of a burgeoning grass market as they haven't been able to get livestock, (mainly cattle) to the saleyards. Prices quoted are up to AU$8.73/kg (carcass weight) considerably ahead of where the New Zealand market is at.
One of the things that Aussie farmers have heralded as having a real positive influence on their market is the Federal Government's International Freight Assistance Mechanism, which has just been extended until the end of September. To date it has been credited with meat exports via the mechanism, known as IFAM, to have included 40,000 tonnes of sheep meat, 27,000 tonnes of beef, 9,000 tonnes of pork, with 340,000 tonnes total volume of produce valued at AU$4.9 billion. Apart from allowing exports to continue, it is credited with keeping Australia's name to the fore with their export destinations for when logistics get easier post Covid.
New Zealand has a very similar programme which has just been extended until October 2021 with the possibility of an extension until March 2021. The New Zealand scheme, known as the International Air Connectivity scheme was set up initially with $600 million from the aviation relief package which was funded by the $12.1 billion COVID-19 support package. From this, $372 million was allocated to support airfreight connectivity for the original IAFC scheme.
Based on forecast demand for the new MIAC scheme, providing support to October 2021 will require an additional $170 million, which will be drawn from the COVID-19 support package. While details of the specifics of what has been transported aren't available Minister of Transport Michael Wood reported that "Since May last year, Government support has enabled over 6,000 flights carrying over 120,000 tonnes of airfreight worth $8 billion". This sounds impressive, but difficult to judge without a benchmark to hold against it. Back in December last year (2020) MPI in the "Situational Outlook for Primary Industries" (SOPI) reported "Air freight capacity and prices have been an issue since the start of the pandemic as the vast majority of air freight shares cargo space on commercial passenger flights". Further back in June 2020 an "Easy Freight" report stated "air freight demand has declined -16% year-on-year, available capacity has dropped away by -25%."
Perhaps of interest are the volumes and items for that period:
Top export growth commodities, June (year-on-year):
Respiratory equipment (+240 tonnes, +348%)
Lobster (+166 tonnes, +152%)
Lamb (+111 tonnes, +91%)
Top export declines, June (year-on-year):
Food preparations (-206 tonnes, -41%)
Fresh milk (-120 tonnes, -62%)
Persimmons (-107 tonnes, -58%)
Top import growth commodities, June (year-on-year):
Capsicum (+115 tonnes, +184%)
Coffee (+41 tonnes, +479%)
Food preparations (+30 tonnes, +17%)
Top import declines, June (year-on-year):
Vegetables (-203 tonnes, -71%)
Books (-168 tonnes, -64%)
Vehicle parts (-127 tonnes, -42%)
So, it appears that either things have improved in the time since these were published or some smoke and mirrors are occurring. When it comes to meat, when compared to the Australian numbers New Zealand's barely rate a mention. Things may have picked up appreciably since then. However little is being heard about it.