Without an overall umbrella system, New Zealand's varying sector claims to producing food in an environmental sustainable way lacks credibility, new research shows. And no progress to remedying that flaw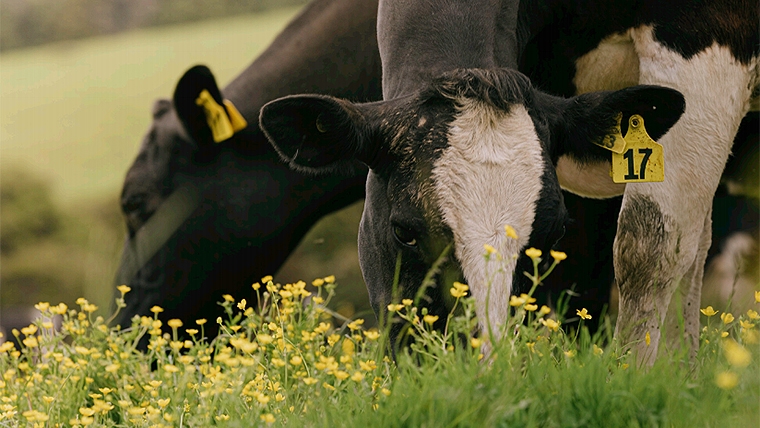 New Zealand livestock farmers have with the encouragement of their respective industry bodies believed that that their green credentials were second to none. However, a paper released by Lincoln University academic Dr Nic Lees is questioning whether this belief is correct.
Ireland agriculture instigated the Irish Origin Green back in 2012 which at the time was reputed to be the first national level, third-party verified sustainability programme and brand for agriculture. Part of this programme is the ability of farmers (since 2011) to be able measure the farms carbon footprint, something New Zealand has only recently begun to implement at the national level. Without the program Dr Lees said "This means it is not possible to give feedback to individual farmers on how their management practices affect their carbon footprint or to demonstrate progress. Furthermore, it limits the ability for the data to be aggregated to the industry level".
He goes on to say "This prevents the New Zealand agricultural industry from validating its sustainability credentials and demonstrating progress in reducing on-farm emissions." 
While New Zealand may have been a little slow out of the blocks, in recent years the New Zealand meat industry has made considerable movement with the Red Meat Profit Partnership, a programme involving meat companies, some banks, farmers and matched 50/50 by government. A major output has been the New Zealand Farm Assurance Programme (NZFAP) set up in 2017. NZFAP covers the audit and certification of sheep, beef and deer farms.
The certification assists processor/exporter companies to maximise product eligibility for different commercial customers and supply programmes as well as helping farmers achieve domestic regulatory compliance requirements.
The weakness in New Zealand is that the NZFAP only relates to the red meat sector, the dairy industry has a range of programmes mostly lead by processors (Synlait's' "Lead with Pride" stands out as one) and presumably there are other different industry sectors which also have their own.
But there is a lack of an overall umbrella.
The exception perhaps is the organic movement but even there, there are a number of different audit providers with a spread of standards.
Dr Lees says "One of the challenges identified is that New Zealand has no equivalent agency to Bord Bia (Irish Food Board) that can provide cross-sector leadership on the issue. Promotion of New Zealand food exports is undertaken primarily by individual companies, industry organisations and a number of government agencies with limited overall co-ordination." He said there were repeated calls from a variety of stakeholders for a New Zealand version. "However, to date, there has been little progress in achieving this."
It is probable that for a pan-sector programme to be developed it would need to be a nation-wide and government funded body such as MPI to provide the leadership. Whether they have the skills able to achieve this is questionable.
Kudos for NIWA
Changing topics, earlier in the year I was a little cynical of the folk from NIWA predicting problems ahead from a La Niña weather pattern. Working from data and personal experience La Niña normally brings in enough rainfall events to keep droughts away. This year has however, proved different and NIWA were spot on in their predictions.
Northern Canterbury for example has one of the driest years to date along with high temperatures. Getting days towards the mid 20 degrees in May along with little rain does not bode well for building up feed for winter (yet again). The predictions from now up to July are not seeing any great changes. EV rates will be considerably lower allowing the soil to hold onto what rain that does fall. For most of the country good rain volumes are expected to fall over the upcoming weekend with only the South Island east coast looking as though there will be somewhat less due to arrive. Given the number of dry seasons East Coast farmers in particular are now experiencing, droughts are starting to appear to be the norm with good rainfall years being the exception, pretty much what NIWA have been predicting as a consequence of climate change but happening sooner than expected.
Schedules
The drop in the venison schedules this week from one of the major processors must come as concern for producers. When the big slashes were made last year the cuts were accompanied with the message that if and when things improved then farmers could expect some retrospective catch-up payments.
However, further drops in the schedule signals that any catch-up payments are not going to be seen any time soon especially as the Easter period is the traditional time when Europeans consume larger amounts of the product and that is now well behind us.
Of beef, lamb and venison, venison is languishing well behind. Fortunately beef and lamb and sheep meat are still looking relatively positive.