Alternative proteins are no threat to red meats yet. They will need to develop whole-of-value-chain thinking, commitment to the development of a new sector over many years, and significant investment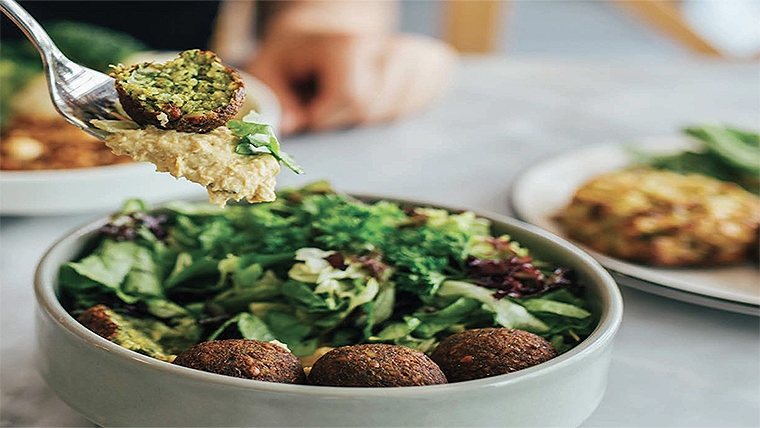 The title of the report released by Emerging Proteins NZ asks the question "What will it take for the sector to thrive" in New Zealand?
The answer would appear to be to take a whole-of-value-chain approach to a suite of initiatives that will collectively underpin success in emerging proteins, as well as formalising and funding a collaborative national network to coordinate delivery, establishing a single cross-government working group, and developing a coherent national strategy that is aligned with areas of competitive advantage.
Given the sheer scale and size of the work implied by these recommendations, other questions could also be why, how and who. The 'why' should be assessed first to establish the value for New Zealand of having its own alternative proteins sector, especially as the report willingly concedes demand for traditional proteins such as meat and dairy will continue to grow.
One stated reason is to provide growers with the opportunity to future-proof their business through better environmental performance and satisfying growing consumer demand for new food products. Apart from a small, admittedly growing, proportion of committed vegans and vegetarians who will never consume animal proteins, there are increasingly the flexitarians who are keen to introduce plant-based alternatives to their diet for reasons of health and wellness, in spite of the fact these may lack all the benefits of animal proteins.
Consumer research indicates a growing number of people seeking minimally processed 'healthy', 'sustainable' and 'natural' food products while at the same time demanding convenience, shelf life and taste.  Great taste is more important than protein content with few brands promoting health benefits, almost certainly to avoid legal challenges. From a nutritional or environmental perspective consumers do not appear to distinguish particularly between the composition of plant and plant-based meat analogue products which are made from highly refined, possibly genetically modified, additives like Impossible Burger. But it is possible consumers of these two types of protein may become more sophisticated in their willingness to differentiate between a healthy product with great taste and a highly processed product which tries to replicate the feel, look and taste of meat or dairy.
There is a lot of uncoordinated work into alternative proteins being carried out in New Zealand universities, research institutes and economic development agencies without the benefit of a national strategy. This report is a timely stocktake of the present situation and will serve as a good starting point for the 'how', identifying New Zealand's best options for an emerging proteins sector with collaboration held to be an essential component of success.
Our agricultural sector is continually told it should pursue the world's highest value consumers, because we can only supply a small percentage of the world. The same must apply to alternative proteins, especially if their production looks to divert agricultural resources from more profitable uses and markets. The EPNZ report recognises the need to develop a unique provenance story for New Zealand plant-based proteins, similar to our sauvignon blanc and manuka honey, which could draw on Te Ao Maori traditions of indigenous plant, seaweed, fungi and insect species.
Clearly this will be a slow process, as the report acknowledges "it will require whole-of-value-chain thinking, commitment to the development of a new sector over many years, and significant investment – not just in infrastructure but also in gathering consumer and market insights, research and optimisation across the value chain, regulatory frameworks, and marketing and branding."
The report is quite clear the alternative protein sector should grow alongside, not try to replace traditional protein production for which New Zealand already has a firmly established reputation. The main opportunity for New Zealand producers and food businesses is to diversify its food portfolio as opposed to replacing traditional agriculture or attempting to outgun the meat and dairy analogue producers with their large financial backers.
Wageningen University and Research in Holland, an international leader in research into emerging proteins, supports the presence of livestock in sustainable food production systems, but proposes to redefine the role of animals as 'protein converters' rather than simply as sources of protein. This perspective is seen as better reflecting the consumption of protein (grass and crops) to produce protein in the form of meat, milk, and eggs.
The 'who' includes a whole raft of people and organisations across the whole food chain from research scientists and farmers to food and ingredient producers and marketers, assisted and facilitated by government agencies and regulators.
The report sees New Zealand's alternative protein sector as a combination of SMEs and larger scale food businesses, given the international trend has been for smaller start-ups to partner with or be bought by large companies which can scale up quickly. Other potential business models include partnering with overseas food producers, either to produce the finished product closer to the market from raw materials from New Zealand and other countries, or to take advantage of the IP from our food science and innovation capability without using New Zealand raw materials.
Because of our relative lack of size and scale, market segmentation will be essential to identify appropriate niche products and consumer groups for food companies to target. It will also be critically important to ensure farmers and producers are made aware of the types of alternative protein needed and given appropriate incentives to grow them without putting all their eggs into one basket.
New Zealand is a long way from being able to develop its position in the alternative protein sector, but the change in consumer tastes mean we cannot afford to ignore it.
---
Current schedule and saleyard prices are available in the right-hand menu of the Rural section of this website.