Guy Trafford notes that while recent rains flush rivers, they also fill aquifers. But the time it takes to clear nitrates is vastly different between each system. And that sets up special risks for drinking water supplies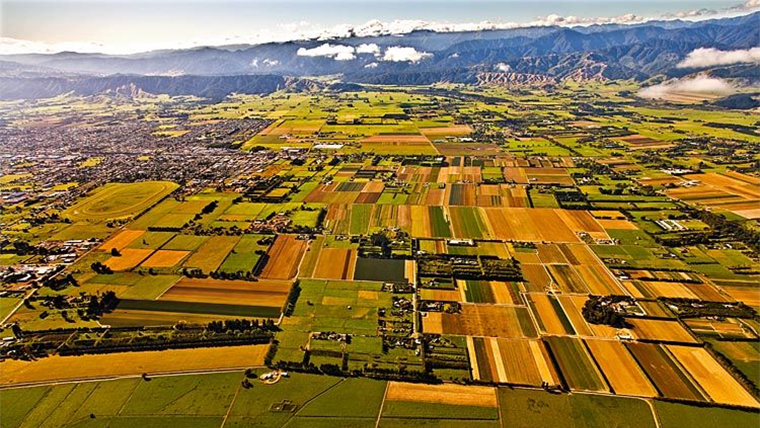 The weather has certainly added another dimension to the weekend. Having farmed in back country Gisborne when Cyclone Bola wrought its devastation, I'm not unfamiliar with extreme rain events but the current rainfall, while still not in the same league as Bola was (we got 500mls in a 48hr period while the heaviest falls got up to 1,000 mls) would still be the heaviest and most prolonged experienced since then.
The concerning thing is that there is still another 18 hours or so forecast to come.
Where I reside is an hour or so north of Ashburton and while roads and paddocks are covered with water here it is not looking like there is the potential that those further south may experience. Between 10am and midday Sunday I went on a 'little excursion' to check out a couple of the local rivers nearby.
The first was the Selwyn River which has achieved a degree of fame for its degradation brought about by low flows and high nitrate levels. I live near to where Bealey Road crosses over it, about 10kms above where SH1 crosses over it.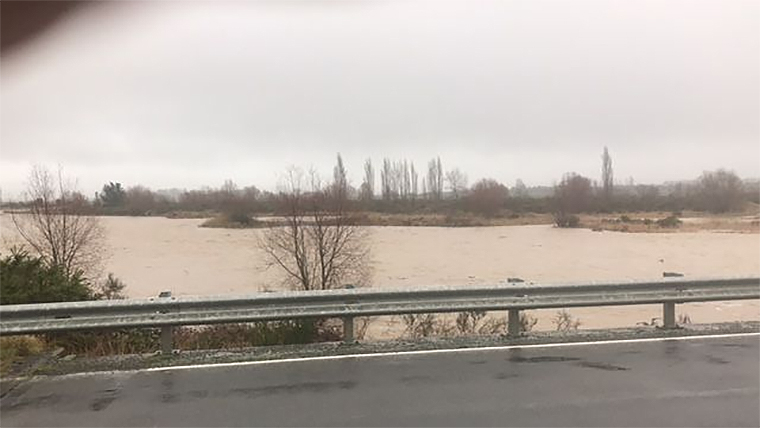 About 2hrs later I crossed over the SH1 bridge (no photo sorry) and almost unbelievably the riverbed was still dry. The head waters at that time had measured between 250 -300 mls.
It really brought home just how porous the shingle soils beneath the shallow top soils are and also just how dry the last season has been. I also had a look at both the Waimakariri and Rakaia rivers which at that time still had relatively plenty of headroom to expand.
It is this porousness that compounds the issues released in recent research coming out of Otago University.
There have been several international studies lately linking nitrates in water with bowel cancer but this time the Otago study is closer to home in all senses. It shows a strong link between nitrate levels of over 5 milligrams per litre in drinking water and an increase in the risk of preterm births of human babies between weeks 21 and 31.
New Zealand has generally worked to a baseline from the WHO that levels below 11.2 mg are safe. A general limit of 6.8 mg/l being able to be leached into waterways is what has been applied to Selwyn district farmland, however, the pressure is going to go on to decrease this.
Unfortunately, it may up to 30 years required for water to flow through the aquifer systems depending upon their depth and so any remedy will take time. Rainfall events such as being currently experienced will help.
With the rivers first benefitting as the floods flush out existing water and while helping to dilute unfortunately, for the aquifers, time is the enemy.
The Christchurch aquifer is relatively safe fed from water sources away from agriculture but people living on the plains with water sources from wells are getting increasingly concerned. No doubt other regions throughout New Zealand will also be re-evaluating water options.
Water can be stripped of nitrates and other pollutants thorough the process of reverse osmosis and other less simple processes such as distillation or through ion exchange resin.  Whatever option people choose, the public will still hold agriculture responsible for the problem and this attitude will only increase as science starts revealing more of the down stream (excuse the pun) impacts of food production.
It should also be noted that dairying while the easiest target due to its size is not alone and market gardens and seed production also can have high leaching rates.
The Kapiti Coast market gardening areas have received special consideration due to their importance in supplying fresh vegetables into Wellington and elsewhere. This decision too is likely to be reviewed in the light of the latest research.