Guy Trafford sees strong demand pressures from China for our redmeat products, threatening to upend the current balanced set of markets we supply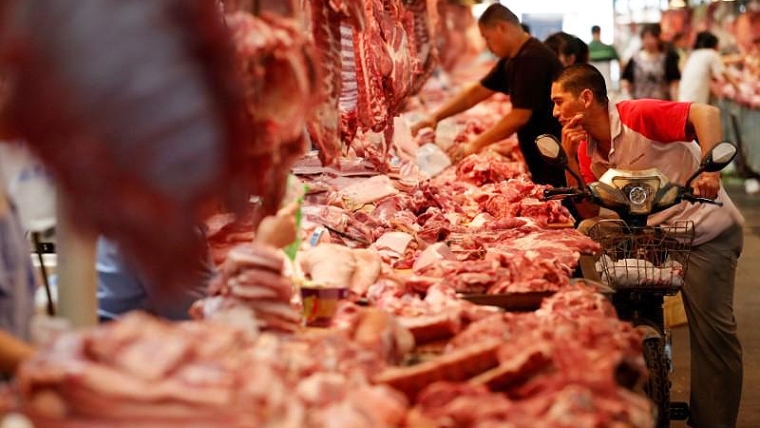 As the red meat season comes to an end (the actual end is September 30th but volumes being processed fall dramatically over the winter and into spring period) it is perhaps worth having look at what the prospects are ahead.
The immediate situation is clouded by logistics with both New Zealand and Australia being impacted by a lack of container shipping coming into this part of the world as shipping companies can achieve better profits and faster turn-around times sticking to the major northern routes. The lack of shipping space does seem ironic given it doesn't seem that long ago that Auckland at least was having hold-ups unloading ships and the ships were having to queue or go to Whangarei to be unloaded.
Meat companies have been reporting constraints in shipping as far back as March.
There may have been a silver lining with this as it helped support prices with the reduced supply.
The congestion at the China ports has been an ongoing issue since Covid-19 appeared although even that was reported as having some positive effects with the reduced flows helping to ensure an orderly and smooth release of product distribution. Earlier in the year the reducing incidence of ASF was predicted to impact upon demand for imported protein (negatively).
However, while the price of pork has reduced as supply has improved the expected additional competition on red meats does not seem to have occurred, at least not to the degree expected. What has happened is that consumers have developed a taste for the alternatives, although it needs to be added that earlier this year another strain of ASF found in China meant more pigs were culled. However, despite the influx of ASF still impacting, poultry has been the particular meat that has benefited from the reduction in pork. Data provided from 2017 (pre ASF) and 2020, (recent and still affected by the impact of ASF but provides some insights) show that pork consumption reduced to 54% of the combined total of beef, sheep, pork and poultry from 64%, while poultry rose to 31% from 22%. Pork is predicted to remain around the 50-52 million tonnes where it is currently, while poultry is predicted to rise 3 million tonnes to 28 million tonnes. At its peak 56 million tonnes of pork was consumed per year in China.
Other than the scarcity induced by ASF a couple of other things have contributed to pork's decline. Poultry has a higher conversion factor of feed to product than pork and the same factor means that there is less fat in poultry than pork and so viewed as a healthier option.
Despite the increasing supplementation of pork by poultry China's meat demand still requires considerable supply from offshore. So much so that it surpassed 1 million tonnes of product for the first time in March. This demand is expected to last at least until the end of the year.
Those following meat schedule trends here will have seen the lifts in recent times to the point where prices are starting to rival pre-Covid levels.
The peaks of September-October 2019 are still a way off however unless something else occurs from left the trends are looking like they should challenge those prices. Much of the demand coming out of China is being driven by an increase in per capita disposable income which grew +12.3% in Q1 2021 compared to +1.2% for the whole of 2020 and general consumer demand is reflected in supermarket sales which have grown +7.1% in Q1 compared to +3.4% in 2020. Fortunately, red meat has not been shut out by the white meat competition with demand for beef and lamb remaining strong.
While China pork prices in April were -21% lower year-on-year, beef prices were +4.1% higher and sheep meat +9.4% higher for the same period (National Bureau of Statistics China). Prices for some of the traditional cheaper beef cuts have risen more than +20% since the start of the year, such as shin, shank, chuck and blade. Tightening supply levels from key exporters such as Brazil and Australia have also contributed to the price rise.
The strength of the Chinese market is fortunate at the moment as the much-vaunted post Brexit trade deals with the UK have not been forth coming and look some way off being resolved. Whether the trade minister can gain traction on his current trip to the UK looks questionable. The discussions and fallout from the G7 meeting will keep the high ranking officials occupied for some time and Australia seem to have managed to get in ahead of the queue of New Zealand to access those who are able to discuss trade.
Judging by the fact that (only) 360 million Chinese have adopted regular (daily) milk consumption habits and they are driving the world price of dairy products, it shows the potential China has on influencing demand and price.
The question still remains, how much of 'our' product should we be devoting to that market? New Zealand still has a reasonably balanced sales portfolio but the temptation to send more to China must be great.
No chart with that title exists.