The global shortage of logs and sawn timber have pushed prices to a record high. Regulatory limits are encouraging the surge when there is a worldwide shortage of wood products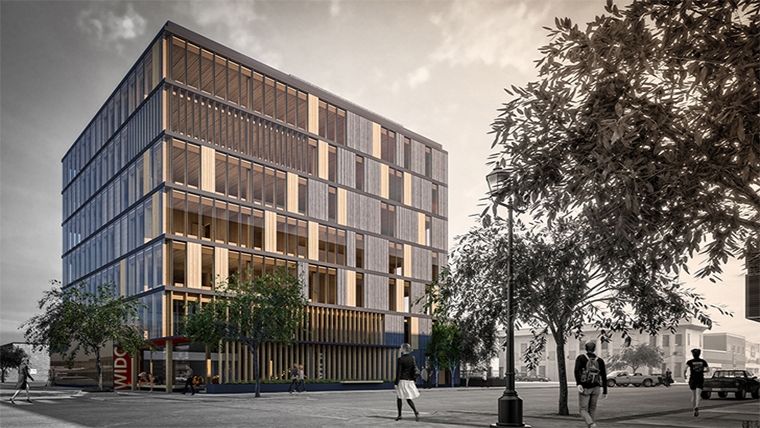 The At Wharf Gate (AWG) prices for export logs in June increased an average of $5 per JASm3 from May prices. The sale prices for New Zealand logs in China are now at record levels.
The global shortage of logs and sawn timber is becoming more evident by the day. 
The PF Olsen Log Price Index increased $6 to a record $138 in June. The index is currently $18 above the two-year average, and $14 above the three and five-year averages.
Domestic Log Market
Log Supply and Pricing
Early indications from Quarter3 price negotiations are increases in log prices, particularly in structural logs. Immediate log supply is fine, but mills in some regions express concern over longer term supply if forests are being overcut or cut down early to take advantage of high export log prices.       
Sawn Timber Markets
Despite the risk of repetition in this report the demand for wood products in New Zealand remains very strong.  Wood product manufacturers in New Zealand are enjoying the strong demand as they can sell more product domestically and avoid excessive ocean freight costs to export markets. The mills that were exporting clear sawntimber to the US and Europe prior to Covid-19 have continued to supply these solid markets.    
Global shortage of World Products
You do not have to look too closely to notice the extent of the word-wide shortage of wood products. Just a few of the recent headlines are noted below. 
More than 90% of US homebuilders report a shortage of timber.
Turkey has started to limit export of some timber products.
Production of about half of Germany's furniture manufacturers is restricted due to material shortages. There is a particularly tense supply situation for chipboard, MDF and HDF boards. 
Prices for wood products in France are up 50% since the start of the year as the industry is struggling with a new law that requires half of the materials used to construct public buildings to be wood or other natural substances. The law is part of the country's drive to become carbon neutral by 2050.
Sawn timber prices have doubled in the Netherlands in recent months. 
Lumber futures in Japan topped US$1,700 for the first time in history and lumber prices are about three time higher than what they were a year ago.  
It seems New Zealand users of wood products have got off lightly so far. 
Export Log Market
China
The price for A grade logs is now in the mid 190's range. These are unprecedented price levels, and while log buyers are grumbling, the markets are adapting to the higher price levels.
Softwood log inventory has stabilised at just over 4m m3 and while daily port off-take has dropped slightly it is still around 60-70k m3 per day. 
The Caixin China Manufacturing Index hit an unexpected five month high of 52 in May. The index was 51.9 in April and market consensus was for a drop in May. New orders rose the most since December 2020 and export order growth was at a six-month high. Rapidly rising commodity prices have started to distort the market as some companies begin to hoard goods, while others suffer raw material shortages.  This is evident in the log market.   
India
Many states in India are relaxing lockdowns and commentators are optimistic normal activity will resume by August. If there was a return to normalcy in August, then there will likely be a log shortage. Liner services are not supplying containers to India citing Covid-19 and port congestion in Singapore and Colombo. Current log supply has reduced to two ships from Uruguay and one from Australia per month. Some Uruguay suppliers have also agreed longer term supply deals to China.
Due to a shortage of sawn timber the prices have increased to INR 581 per CFT in Gandhidham and INR 625-650 per CFT in Tuticorin.
Exchange rates
The exchange rate had no impact on AWG prices in June. The NZD was the same strength against the USD at the end of May (0.724) as it was at the start of May. The CNY continues to strengthen against the USD, which assists the Chinese log buyers purchasing logs in USD. 
NZD:USD
CNY:USD
Ocean Freight
The Baltic Dry Index was sitting at 1200 in November and is now at 2857. It has dropped from its peak in May as the heat has been taken out of other commodity markets.
Trade data shows that iron ore imports in May were down 8.9% from April and steel exports were down 34%. The recent removal of export rebates by Beijing is likely to reduce iron ore demand in the coming months.
Source: TradingEconomics.com
The Baltic Dry Index (BDI) is a composite of three sub-indices, each covering a different carrier size: Capesize (40%), Panamax (30%), and Supramax (30%).  It displays an index of the daily USD hire rates across 20 ocean shipping routes.  Whilst most of the NZ log trade is shipped in handy size vessels, this segment is strongly influenced by the BDI.
The Singapore Bunker Price has continued to edge upward.
Singapore Bunker Price (IFO380) (red line) versus Brent Oil Price (grey line):
Source: Ship & Bunker
PF Olsen Log Price Index – June 2021
The PF Olsen Log Price Index increased $5 to a record $143 in June. The index is currently $22 above the two-year average, and $19 above the three and five-year averages.
Basis of Index: This Index is based on prices in the table below weighted in proportions that represent a broad average of log grades produced from a typical pruned forest with an approximate mix of 40% domestic and 60% export supply.
Indicative Average Current Log Prices – June 2021
Log Grade

$/tonne at mill

$/JAS m3 at wharf

 
Jun-21

May-21

Apr-21

Mar-21

Feb-21

Dec-20

Jun-21

May-21

Apr-21

Mar-21

Feb-21

Dec-20

 
 
 
 
 
 
 
 
 
 
 
 
 

Pruned (P40)

180-200

175-195

175-195

175-195

175-195

170-195

204-218

200-214

184-192

180-190

180-190

170-185

Structural (S30)

125-160

125-139

122-136

118-132

118-132

115-130

 
 
 
 
 
 

Structural (S20)

109

109

108

108

108

105

 
 
 
 
 
 

Export A

 
 
 
 
 
 

171

165

150

148

148

138

Export K

 
 
 
 
 
 

164

158

142

140

140

131

Export KI

 
 
 
 
 
 

154

150

134

134

134

120

Export KIS

 
 
 
 
 
 

146

142

125

125

125

115

Pulp

46

46

46

46

46

46

 
 
 
 
 
 
Note: Actual prices will vary according to regional supply/demand balances, varying cost structures and grade variation. These prices should be used as a guide only.
A longer series of these prices is available here.
---
This article is reproduced from PF Olsen's Wood Matters, with permission.