While New Zealand agriculture is in a global sweet spot, Guy Trafford says it is wise to keep the global food security risks well in mind as we work to adapt to the changing climate forces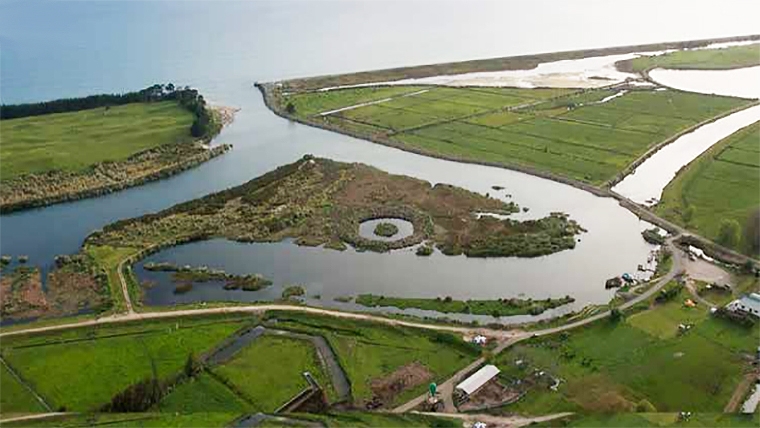 Compared to many parts of the world, New Zealand and a few other nations seem to be weathering the threats that are real and potential, both profitably and with minimal changes. However, it is worthwhile taking note at what 'experts' consider to be what the threats are, how they relate to New Zealand agriculture, and where possible, see how they may be dealt with.
Back in 2019 not long before COVID-19 started making its presence felt Time magazine was asking the question about the ability of the planet to provide enough food for the predicted 9.7 billion or so that are meant to be on the planet by 2050, especially with the impact of climate change likely to be having all sorts of (in the main part) negative impacts.
The United Nations' International Panel on Climate Change was (is) estimating a 2-6 percent decline in crop yields from the effects of climate change and the scenario painted sounded very much like the ideas proposed by Malthus (1798). Malthus believed that the earth's human population was outstripping the planet's ability to produce food and while technology would lift production the same technology would also lift the human population and eventually the same problem would reoccur. At some point in the future the human race would have a massive recorrection.
While much of his theory has been discredited at least for the last couple of hundred years it is quite easy to see how a pessimist could start to believe that there is some truth in what he was advocating. Perhaps the most encouraging future were the numbers published a couple of weeks back showing how the potential for the world population to start declining is quite real. However, regardless of what the future holds there are still some significant threats global agriculture is going to have to negotiate.
The UN Food and Agriculture Organisation (FAO) put drought head and shoulders ahead of other threats. Something New Zealand farmers can all relate to.
According to a FAO report published in March this year, annual occurrence of disasters is now more than three times that of the 1970s and 1980s.
An interesting fact they came up with was (presumably when natural disasters occur) agriculture absorbs a disproportionate 63% of the impact when compared to other non-agricultural sectors. In the report the majority of the focus is on developing economies however there is still about 1/3 of the 7.5 billion global population that are affected. The area where some impact of climate change on developed countries is discussed is forest or wildfire where there has been a huge increase in the last decade. Over the years over 40 million hectares has been burnt with Australia leading the stats.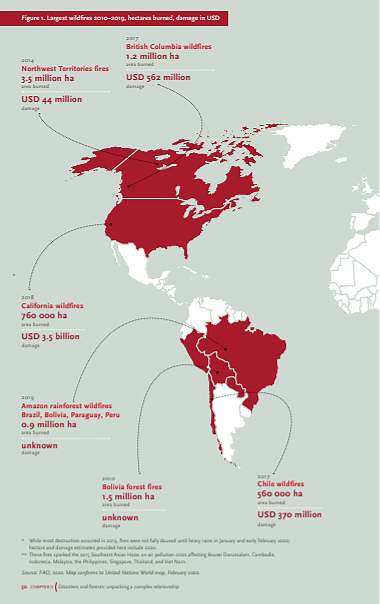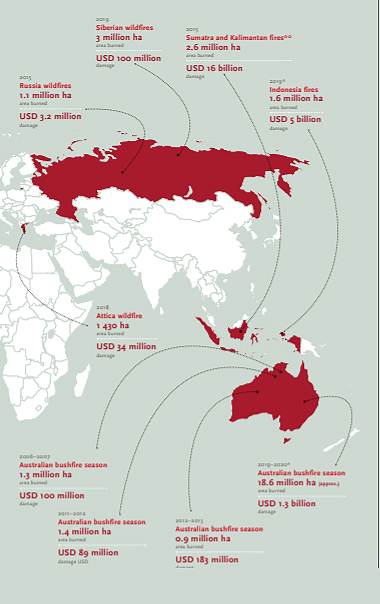 While the report identifies drought as the single greatest culprit of agricultural production loss, floods, storms, pests and diseases, and wildfires have all had major impacts. Also of course latterly the impacts have been amplified by the presence of COVID-19 through reduction in labour able to harvest and a decline in logistical support in some regions.
While New Zealand at this global level of impact has been relatively unscathed the same threats do also apply here as we have seen in the last couple of years. Just at a smaller scale than other countries.
One of the areas given little coverage in the report was the impact and threat of sea rise over time.  For New Zealand this could be one impact that will be difficult to mitigate. The effect can be two-fold, one is from the direct loss of land used for food production; the other will be from the relocation of populations from cities as they are impacted upon. Looking at NIWA predictions for New Zealand the future is cloudy. Since 1900 oceans around New Zealand have risen on average by approx. 1.65 mm per year however since 1992 that has increased to 3.54 mm per year. This has been an accumulated total of about 20 cms (a foot) over the last 120 years. NIWA are predicting increasing lifts in sea levels in the future, although state that predictions are unreliable. MFE are predicting that by 2100 seas around New Zealand will have risen between 0.46 and 1.05 metres.
An example of what this could mean is a snapshot of an area of the Bay of Plenty which is particularly low lying.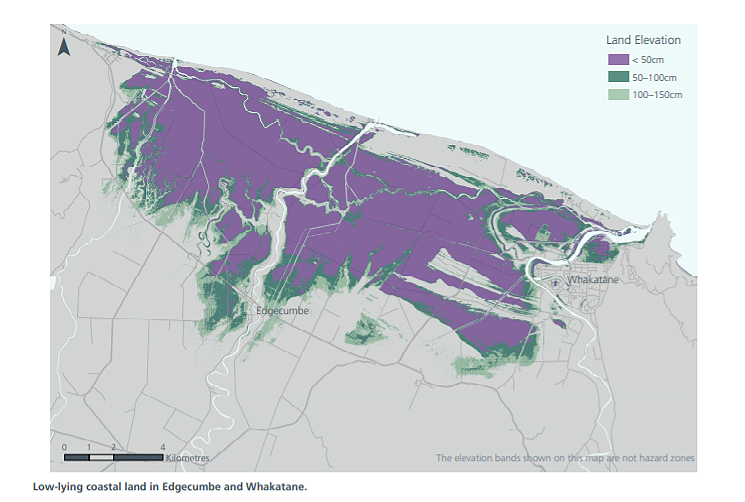 Most regions of New Zealand have similar areas to a greater or lesser effect.
On a brighter note the report does believe a disaster resilient future is possible.
Through investing in resilience and disaster risk reduction, especially data gathering and analysis for evidence-informed action, it is possible to achieve sustainable future, FAO's report argues. However, given the response of many of the more well endowered countries to developing countries over issues surrounding the COVID-19 pandemic, then there is still a lot of lessons to be learnt around sacrificing short term gains for longer term benefits for the wider good.
Probably the best New Zealand can do, which seems to be its current policy, is keep its head down and get our own patch in order as best we can.
Regardless of the food production levels within New Zealand the odds are heavily in producers favour of having high demand for products, regardless of what they are.
No chart with that title exists.