Fonterra turns its attention to its strategic limitations, some self-imposed, as it searches for a sustainable business with shareholders who seem determined to extract the most short-term gains they can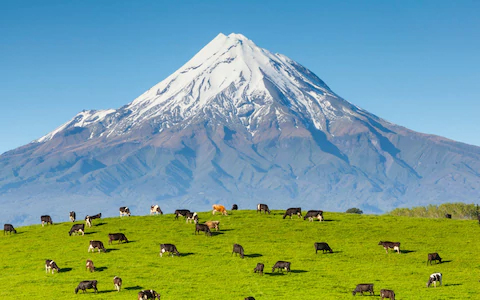 It was interesting to hear Fonterra's CFO Marc Rivers' statement about Fonterra (and presumably New Zealand) reaching "peak milk." That is, any gains in milk production will be minimal and driven by genetics and improved management rather than by increasing cow numbers.
In reality New Zealand has been at this state for at least 12 months. However, the recognition is worth discussion.
The interesting aspect was the use of the word "warning" applied to the statement by most media who reported it. From what I have ascertained Rivers was just stating a fact not providing a warning. Given the largely negative coverage dairying receives the lack of a celebratory tone was a little surprising from media. Perhaps 'warning' is just recognition that change is ahead.
The peak milk situation now puts Fonterra in an interesting position. The turn around in the Fonterra fortunes that has taken place in the last couple of years has come about through two major influences. The first and greatest influence has been the increase in demand for dairy product, particularly milk powders. But also, the 'return to basics' philosophy which led to the selling off of most of the international endeavours aimed at increasing the Fonterra pie offshore can also be attributed as having an influence as well.
Going back-to-basics as a future plan was questioned by some at the time, as while the reasoning of divesting itself of a lot 'dead wood', which had to be seen as putting a handbrake on returns coming back to farmers, was sound. As a general philosophy it could mean that opportunities pass by the big Co-op. It is starting to sound that 'management' are beginning to rethink the strategy.
Rivers said Fonterra "wanted to focus on getting value for New Zealand milk". Some additional value would occur by itself with the annual international increase in demand for dairy products increasing at 2-3% but the statement could imply that he believes that Fonterra has not been getting the correct value at the moment.
The potential resetting of the Fonterra future philosophy comes at a good time with the looming discussion over how the future shareholding will be 'constructed'. Under the old rules there were the tensions of the higher commodity prices not necessarily helping the added value component of the company. The latest update on what Fonterra board is thinking can be found here, with the clock ticking there will be plenty to think about in the coming months.
There is a (sort of) historical precedent with the sheep industry when lamb numbers plummeted post the 1984 reforms and subsidy withdrawals. The good news with the sheep industry was that meat volumes remained at similar levels as ewes and farmers became more efficient at producing meat.
However, the physical reduction in sheep numbers did result in the widespread closure of freezing works leading to widespread unemployment in that sector. With the closure of the old 'dinosaur' works it did allow space for the new generation of works to emerge and make adding value to products easier to achieve.
In the case of dairying a reduction in volumes processed is not immediately foreseen although over time as farms leave the industry and regulations etc. make it unlikely that new farms will join mean that there is likely to be a sinking lid effect.
This could mean we see a future of downsizing processing plants.
If Fonterra are able to replicate to some degree what companies like Tatua have done then it may ensure their place in the sun. By adding value to product and resisting the urge to get more producers at any cost then they may be able to apply commercial pressure upon the 2nd tier milk companies which (also) focus on just producing powder products. This may mean there is some switching by farmer suppliers back to Fonterra.
However, if Fonterra are unable to achieve higher payouts then of the reverse may occur and hasten any impacts of reducing milk processed.
Fonterra have said that they see a future in getting involved with 'plant-based milk products'. This is going to stick in the craw of many farmers. Regardless of how they view the longer-term future none are likely to switch to arable for some time yet. A step has been taken in the right direction with Fonterra scientists coming up with a 'plastic' milk bottle being made from plants. In this case still polyethylene but made from the ethanol made from sugar cane. Plant based plastic wraps for cheeses and other dairy products are also in the wings. Steps into the new world are being made and fortunately aid the future of animal sourced products.