The Fonterra board has pledged to provide extra, forward-looking, information on the co-operative over the next two months as it continues with capital restructuring plans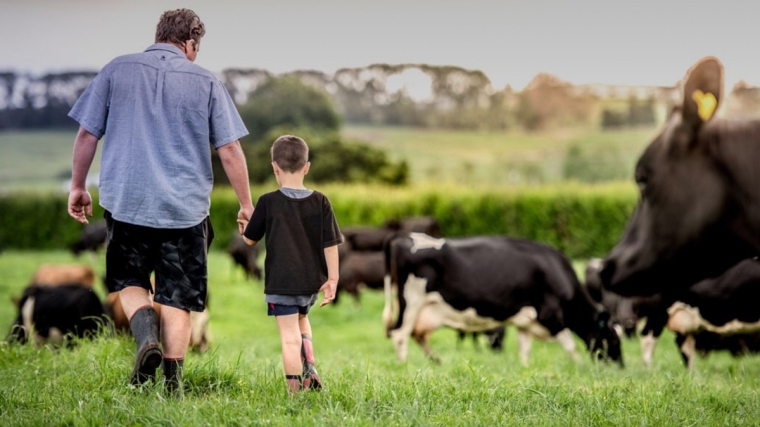 Dairy co-operative Fonterra is committing to giving more information to its farmer shareholders over the next two months on its long-term strategy, including the types of activities it will invest in, targeted returns and performance measures.
That pledge from the Fonterra directors has come as it has announced several revisions to its proposals for a capital restructure, first outlined in May.
It follows extensive meetings and consultations with the farmer shareholders.
Jarden head of research Arie Dekker had said in a recent report on Fonterra that it was important for confidence and accountability that the co-op provide some "milestones and numbers" for its business for the next three years ahead of any formalisation of a new capital structure.
Fonterra chairman Peter McBride said that "many farmers" had said that additional information on the co-op's business strategy and future performance would help them form a clearer view on capital structure.
"In August and September, we will provide further information on our long-term strategy including the types of activities we will invest in, the returns we are targeting, and the measures against which we will track our progress."
The latest update on the consultation doesn't have too much to say on original proposal as part of the restructuring to either buy out or cap the Fonterra Shareholders Fund (FSF) units, which are open to non-farmers to invest in and are listed on the NZX. The units share in the performance of the co-op but offer no voting rights to the co-op for unit holders.
McBride says farmers' views on the overall proposals had been varied and heartfelt, but with some clear themes coming through.
Below is a slide showing original proposals versus the now amended ones: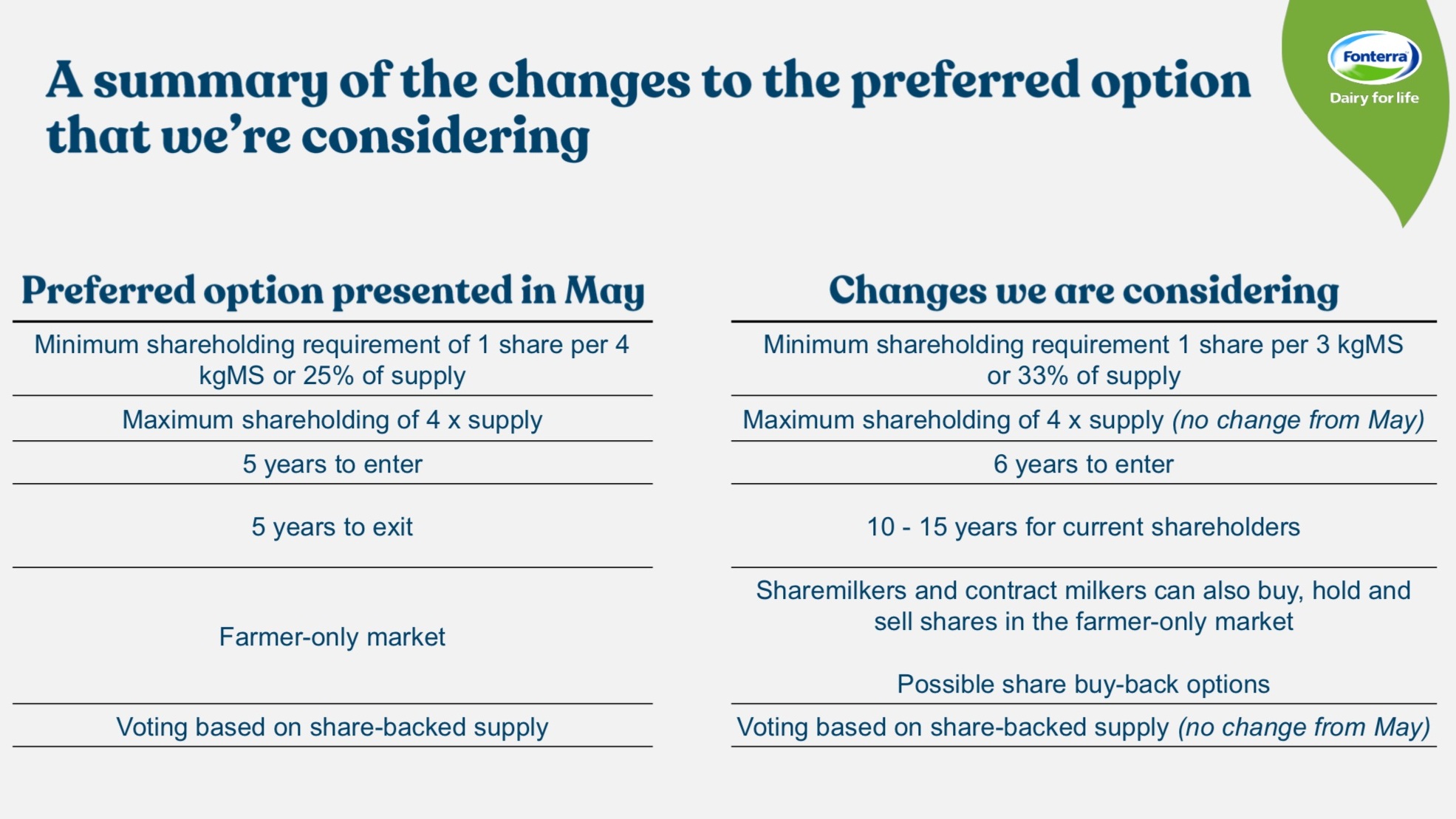 The plan is now for consultation to resume on the amended proposals, probably in late September, when Fonterra announces its annual results. And the plan is still to have a final vote before the end of the year, probably at the annual meeting in December.
"We will seek to cater for the diversity within our ownership base, but it is impossible to incorporate every piece of feedback. As a Co-op, we need to be pragmatic and open to compromise in order to find a way forward together that is in our best long-term interests," McBride says.
He says the board maintains its belief that, in "a flat or potentially declining milk environment", making changes early "will put us in the best position to provide farmers with more flexibility while protecting farmer ownership and strengthening our Co-op's financial sustainability".