Angus Kebbell talks to North Canterbury farmer Fiona Bush about how her farm is responding to climate, water, land-use, and political changes. Utilising and relying on off-farm expert advice is becoming a bigger part of farm management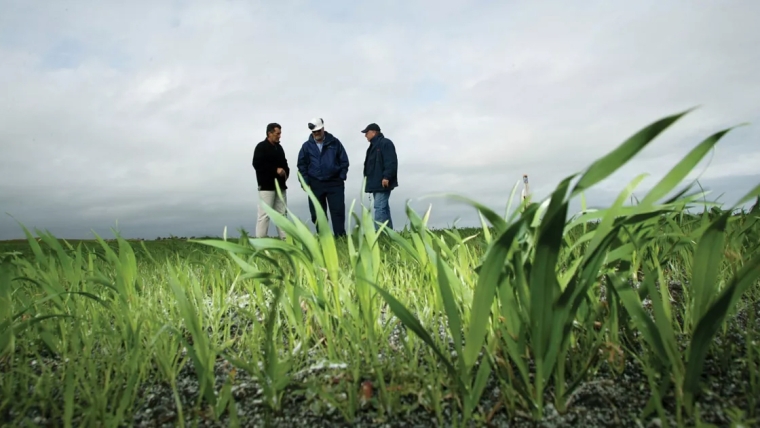 A couple of weeks ago I talked about the primary industry advisory services that are offered to farmers and producers and I interviewed Ronlyn Duncan who has lead research in this area for Landcare Research.
Exploring this further, I caught up with farmer Fiona Bush to get a farmer's perspective on these services. We talk about some of the challenges facing our farmers today. Let's have a listen to the interview as she is a passionate farmer and articulates very well some of the key issues farmers are facing today.
She loves her farm and she loves her community, the land is engrained in her and we need to nurture and encourage farmers like her to keep on doing what they do day in day out – which is feeding our nation and indeed many millions internationally.
You know one of the biggest challenges our rural communities face is wholesale land use change. Forestry as an example has the potential to decimate our rural communities. A recent report by Baker Ag suggests that 26,550 hectares of the 77,800 hectares of entire farms sold into forestry since 2017 were to carbon only entities which equates to about 34% of the entire farm sales.
The report shows that in 2017, 3,965 hectares of sheep and beef farms were sold into forestry; this increased to 20,227 ha in 2018; and 36,824 ha in 2019.
On average between 2018 and 2020, the report identified over 29,500 hectares each year intended to change into exotic forestry, which exceeds the 25,000 hectares per annum of exotic pines identified by the Climate Change Commission.
---
Support us. Go ad-free. Find out more.
---
There needs to be policy changes to limit forestry offsetting. Large emitters are not incentivised to change their behavior or innovate, they are quite simply dumping their pollution on New Zealand farms. This Government talks about rebuilding social infrastructure and supporting communities, but in reality if carbon farming is not capped by the government then they will have the social degradation of our rural communities on their hands. We talk about sustainability and it's importance, I believe our communities need to be sustainable and continue to thrive as well.
Listen to the podcast to get the full story because it has considerable helpful detail and perspectives.
---
Angus Kebbell is the Producer at Tailwind Media. You can contact him here.