Guy Trafford reports on the latest dairy auction, and reviews some recent market research showing more of household budgets are being spent on delivered food and trying meat alternatives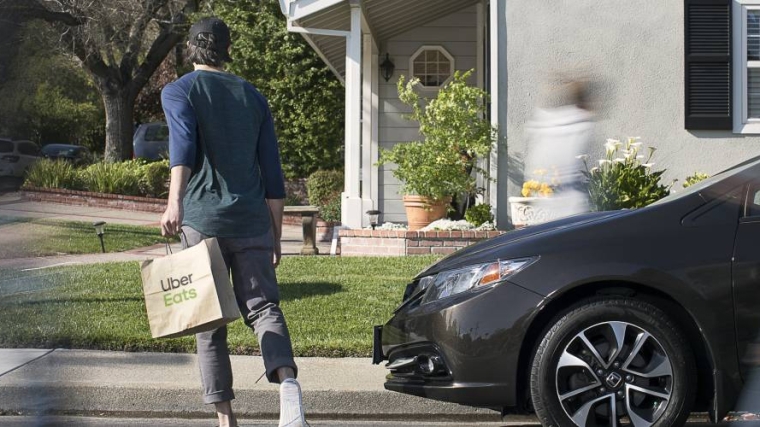 While we were distracted over the renewing of the lock-down, yet another GDT dairy auction took place. Just shows the world keeps ticking over regardless of the incidents that occur down here.
The results can be considered mixed yet again. Overall, the weighted results were up, however, within that the all-important WMP price has dropped yet again, this time by -1.5%, which makes the GDT price for WMP in $US falling by approximately -$800 per tonne since the recent peak back on 21st March of US$4,364, back now to US$3,552.
The other range of products fared better with:
Butter +4% US$4,771
Cheddar +2.8% US$4,184
SMP +1.1% US$3,052
Overall, the GDT rose by +0.3% this time.
Given the high prices for milk products within China, the fall in WMP has come as a surprise and may reflect the fuller stocks occurring within China and some softening of buyer confidence. The lift in the other products likely is a reflection of the increasing commercial activity in our trading partners.
Rabobank put out a report recently in conjunction with KiwiHarvest that shows the Covid lock-downs have had (are) an impact upon the New Zealand public's food buying habits. We seem to be catching up with what is happening in other places around the globe with greater use of the food delivery services such as; Uber Eats, HelloFresh and My Food Bag.
This has resulted in a preparedness to spend more on food.
Among the results is the fact that there has been a greater "willingness" to try non-meat alternatives. The increase in spending has been quite significant within some households. 35% of New Zealanders living in households are spending more than $200 per week on food (up from with 26% in 2019) with 12% saying their household is spending over $300 per week (seven per cent previously). However, along with this came the result that more consumers are happy to purchase irregularly shaped veges and fruit when they are discounted. "A total of 39 per cent of survey respondents indicated they'd opt for regular-shaped fruit or vegetables at $4.00 per kg, while 43 per cent would choose misshapen fruit or vegetables at the lower cost of $1.30 per kg."
Among the results was that more Kiwis are trying non-meat alternatives. However, farmers needn't panic just yet.
Source: Rabobank
The incidence of vegetarianism has not risen, with "health reasons were cited by nearly three quarters of respondents wanting to reduce meat intake, while impact on the environment, the cost, and animal welfare concerns were the next most frequently-cited reasons."
Despite the increase in food delivery services and the criticism supermarkets have been receiving recently over food costs etc they are still where the vast majority of consumers go to purchase their groceries.
A report from the Commerce Commission showed the majority of consumers used supermarkets as their primary source and also as their source of 'top up' purchasing. Alternative suppliers tended to be used for difficult to source products or higher quality products.
Despite the current duopoly only central Auckland who get the CostCo market due to open early next year may get additional real competition.
The other much mooted company ALDI from Italy is unlikely to come to New Zealand due to the relative lack of population. There are a raft of other potential companies but no-one is looking likely to move in at this stage.
As a food producer and retailer the thought of additional retail competition comes as a mixed blessing. Yes, it would be great to see food made cheaper and more available to all. However, smaller retailers have less purchasing clout with producers and wholesalers and so cheaper supermarket prices may see the (further) reduction of choice as the second-tier retailers get priced out of the market.
At the moment the Commerce Commission appear to be thinking that the profitability of the two large supermarkets is too high (currently assessed at 4.5% pre tax although the supermarkets are not in agreement with the techniques used to come up with this figure) but whether they (the CC) can do more than rattle sabres remains to be seen.