Allan Barber finds that the new normal for the red meat sector will be very different to the old, pre-Covid normal. The sector's customers and end users are moving on quickly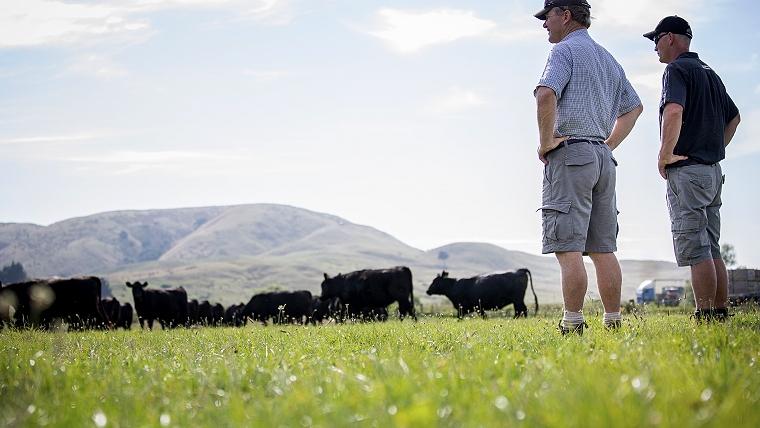 The Red Meat Sector Conference, held in Rotorua at the end of July, was a combination of celebrations, opportunities and challenges. It was the first such conference since pre-Covid days and, although some of the themes of 2019 received more emphasis like the importance of China and telling a compelling story to engage with today's consumers, others had emerged from further back in the queue. The Conference theme was Looking to the Future.
Issues that have risen to the top of the pile since then are regulation, becoming carbon neutral or positive, food sustainability, the opportunity to capture the regenerative space, and the importance of developing performance measures to substantiate claims in all these areas. Another area of note was more about operations than aspirations: celebration of the way the meat industry adjusted to the challenges of production, processing and global marketing and distribution during lockdown; but after that success has come the persistent difficulty of meeting delivery programmes because of disruption to shipping schedules and access to containers.
The first speaker was Geoff Ross, best known as an entrepreneur with a successful background in developing and selling brands like Ecoya and Trilogy, although his investment in craft brewer Moa was less impressive. Now the owner of Lake Hawea Station, Ross challenged the red (or as he proposed Nutrient Rich) meat sector to attack the largest opportunity since the first refrigerated lamb shipment instead of defending the problem. In his opinion climate change is the biggest event in recorded history and provides New Zealand with a strong tailwind, because it has a massive head start on competing countries with its carbon positive plant growing capability.
His challenge to farming in New Zealand is to become carbon positive and to seize the position as the world's Climate Positive Farm, capitalising on a groundswell of public opinion in support of regenerative agriculture, of which more in a moment. With the commitment of He Waka Eke Noa for all farms to be able to calculate their carbon balance by the end of 2022, he strongly urges the sector to use the Beef + Lamb calculator to apply farms' carbon positive balance to their meat and wool production.
This will not only provide the basis for meeting the sector's commitment to comply with the government's regulatory objectives, but more importantly will enable it to tell a compelling story to the world's high value consumers about how the country's meat is produced.
Mike Lee, CEO of a New York based food innovation company, is currently working with B+LNZ and NZ Winegrowers on the potential for regenerative agriculture, a concept which is gaining popularity among a growing consumer segment, but is proving hard to define. As part of the study, a market scan has been conducted in the USA, UK and Germany showing regen ag is a grassroots movement, which has also been taken up by large corporate brands.
The concept is growing much faster than organics with the producer as the main focal point, although the lack of a certified definition means it is essentially different in each country. The opportunity exists for New Zealand farming to develop a unified producer narrative which will give assurance to consumers. Lee pointed to the importance of 'terroir' as a means of connecting the taste experience to the characteristics of the soil, a concept already well known in wine production and marketing.
There are two distinctive aspects to the challenge: one is for B+LNZ to lead a sufficiently meaningful proportion of sheep and beef producers to the belief they can achieve their farming outcomes while meeting an agreed definition of regenerative farming; the other is to ensure the definition of regenerative agriculture being applied is meaningful and acceptable to the consumers they wish to attract. Although Lee's study produced anecdotal evidence some consumers would pay more for food produced regeneratively, this conclusion is far from guaranteed.
MPI's Director of International Policy, Phil Houlding, came at the opportunity from the different angle of food sustainability and identifying how this can help to achieve sustainable development goals. Key elements of MPI's work, in cooperation with other agencies, are trade and market access, environmental rules and engagement, and primary sector diplomacy. The promotion of free trade remains a major focus because the removal of trade barriers contributes to higher global prices and market returns for all, not just income gain from lower tariffs.
He referred to New Zealand's approach to the United Nations Food Systems Summit later this year which is to promote the importance of agricultural efficiency in improving environmental performance using evidence based data; he also pointed to our ability to help other countries develop the methodology to measure their food capability, noting 140 countries do not already perform this measurement. Knowing the numbers is a big advantage to New Zealand, as according to Houlding the sustainability challenge is not just about what you know, but what you can prove and who is willing to be convinced by it.
At the Conference there was a definite sense of the world having changed for ever as a result of Covid, climate change and the new generation of consumers. Julia Jones, NZX's Head of Insight, emphasised the importance of creating a digital connection with overseas customers, being prepared to disrupt and be challenged by outside ideas, and planning a whole range of scenarios, none of which would necessarily come to fruition. But this type of planning process would keep organisations far more agile than the traditional three, five and ten year strategic plans.
It was a stimulating conference, although it would have been good to see more farmers there, as they represent the largest number of businesses affected by the changing environment, but hopefully they will be willing to listen to their representative organisations like B+LNZ.
---
Current schedule and saleyard prices are available in the right-hand menu of the Rural section of this website.