'Sustainable' fresh milk comes with costs that will challenge consumers' natural preference for low prices, despite what they tell pollsters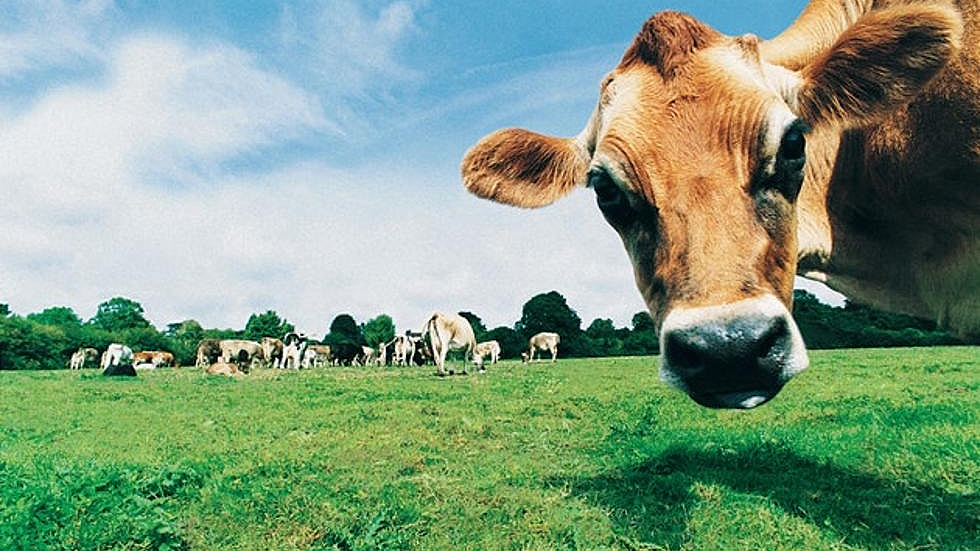 This week's GDT result will not be doing anything to improve dairy farmers mood, especially those in the Waikato. The overall weighted average stayed at the same level as the previous auction and while Butter, Cheddar and SMP all had (very) small rises, and WMP a minor drop:
- Butter index up 0.4%, average price US$4,878/MT
- Cheddar index up 0.7%, average price US$4,297/MT
- SMP index up 0.5%, average price US$3,315/MT
- WMP index down 0.4%, average price US$3,749/MT
So, no bad news but nothing to get excited about. The predictions of lower milk production for Fonterra may be coming a bit early to lock in with good rain around the country. And, while it may create some short-term issues (mud) there should be some reward when the sun comes out.
Domestic milk supply appears to be going through changes at the moment. Prior to Covid in the South Island there were several smaller paddock-to-bottle producers popping up supplying milk that had been pasteurised (but little else), direct to consumers. These generally were in glass bottles, and some had a return policy providing the full 'feel good' experience to consumers. However, several at least appear to have fallen afoul to the Covid scourge and are no longer operating.
Just lately however a couple of new initiatives have occurred that may appeal to consumers not so enamoured by milk in plastic bottles and 'over processed'. The companies may argue about the "over processed" bit, but fresh milk through one maybe two pumps is definitely a different product to the mass processed product.
It often comes with a more attractive story from the farm as well making it more attractive to consumers.
In the first case of change Synlait, often at the forefront of innovative thinking, have introduced a range of milk supplied in stainless steel bottles.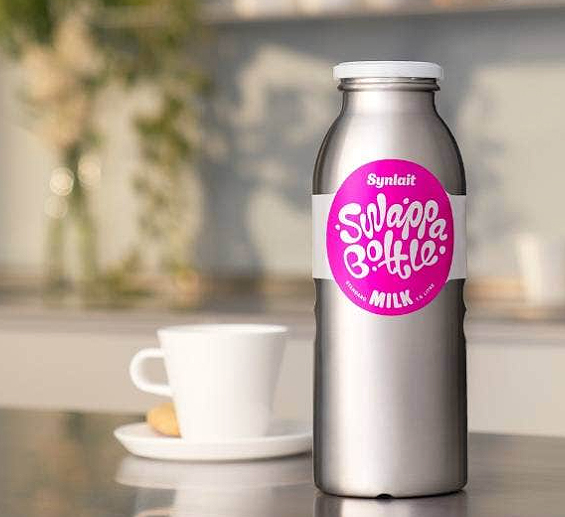 The stainless steel bottle is not where the difference stops. Due to its durability, it is able to be taken back, sterilised and reused. According to Stuff, the 1.5 litre bottle of homogenised milk was on sale from last Tuesday for $15.29 at New World supermarkets in Ilam and Fendalton in Christchurch. The initial cost includes $9.99 for the Synlait Swappa Bottle and $5.29 for the milk. Subsequent purchases when customers return their bottle to store will cost just $5.29 for the milk.
The idea of glass bottles was discarded as while glass is able to be recycled it is heavy to transport and when it does end up needing to be recycled usually ends up going into a lesser products, or waste tips. Milk also does not last as long in glass.
Synlait director of sustainability and brand, Hamish Reid said "private label brands like Pams account for some 70% of fresh milk sales nationally, with the remaining 30% taken by Fonterra's Anchor brand and Goodman Fielder's Meadow Fresh. Smaller brands like Lewis Road make up only about 2 to 3% of the total market. Synlait would like to carve out a "double-digit" share of the branded milk market." They are on record as saying if the idea takes off then they will be looking going nation wide and adding other products to the range.
Although the idea has been in the wings for a while another initiative that is taking wings is Glenn Herud's "Happy Cow" project.  This grew out of frustration with the logistics and costs of delivering smaller amounts of milk to select customers.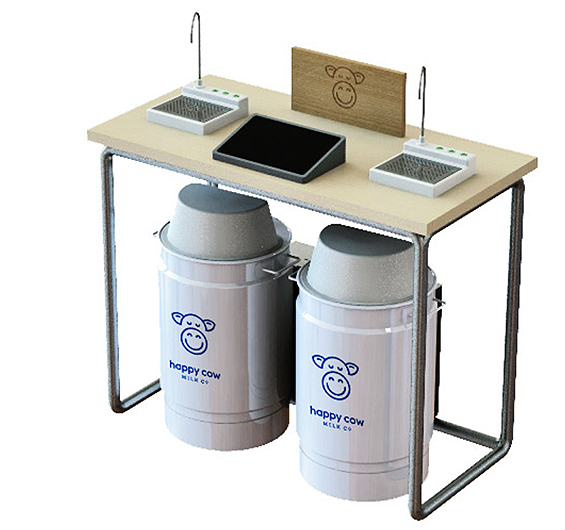 In this case milk suppliers provide milk in vats from which the consumer can access milk with their own containers and with an automated "in the cloud" billing system, at least in theory a streamlined system operates. Glenn advertises a system which has the cows 'share farming' their calves and by-passing the bobby truck.
For both of the above schemes the product comes at a premium, it will be interesting to see how much consumers put ethical values, be it with wastage, or animal welfare, or both, ahead of price and habit.
Cancelled again
On a grimmer note, the Canterbury Agricultural show has been cancelled for the second year running and that comes after a reduction in entries three years ago when M-Bovis had cattle farmers concerned of risk. The reasons given by organisers is uncertainty around the status of the "Vaccination Certificate scheme", and the likelihood of still being in level 2 means the risks are too great to run a show that may get cancelled at the last minute.
The running of Addington Cup Week and the Riccarton Races are still planned to go ahead but at this stage without the public attending. There is a growing groundswell of frustration in the South Island on the impact Covid-19 is having on all sorts of activities and income. This is especially so when there have been no cases seen in the South Island for around 400 days and it should be a simpler matter to close its borders (air and sea) than almost anywhere in the North Island. Seeing Waiheke Island and Great Barrier closed off from Auckland seems to indicate it could take place and the stakes are far higher for the South Island.