Guy Trafford takes an initial look at what the COP26 meeting will be focusing on that livestock farmers here will be watching. Our chance of influencing the outcomes seems particularly weak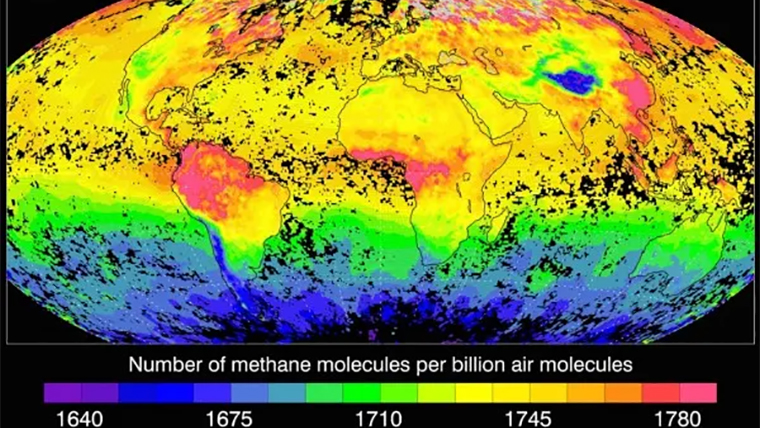 COP 26 started this week (Monday) and runs for the next two weeks. New Zealand is represented by Climate Minister James Shaw. However, he will not be there until the start of the second week (and after the heavy hitters have left). This in itself is not unusual as the 'work' of the first week is done mostly by 'negotiators' with the politicians taking over in the second.
New Zealand has adopted another target in the last couple of days to try and, at least by some metrics, look as though it is doing its bit to meet the world goal of keeping climate warming at or below a 1.5oC increase between now and 2050. The latest addition is to keep net emissions 50% below 2005 gross levels. This no doubt is designed to keep the 'wolves at bay' for a bit longer although it already has been derided as fiddling with numbers and an inadequate response.
However, with the attention of the big emitters turning away from CO2 and focused on methane, New Zealand is likely to come under considerably more international scrutiny (rightly or wrong). Early into the COP26 conference the already the low hanging apples have been grasped. These are a future ban on the felling of forests (not plantation) by 2030 and a 30% reduction in methane emissions.
In regard to the forestry there has been universal agreement from all the major emitters and encouragingly from the countries that contain the bulk of the remaining forests. Perhaps of interest, Brazil said it would cut its greenhouse gas emissions by 50 percent by 2030, upping a previous pledge, and would end illegal deforestation by 2028.
For developed countries (and major emitters) the forestry policy is an easy one to agree to as there is no real sacrifice by them, it's the developing countries that have to wear this one. But even they can see that this resource has born more than its fair share of stripping over the last decade or so.
Methane reduction also for the developed industrialised countries comes with limited sacrifice, particularly by the voting populations. As can be seen in the graph of global methane emissions below, while livestock emissions are the largest single contributor (29%) when industrial by product or waste sources are combined they make up approximately 35%.  Much of these come from leakages from oil and gas extraction, mining and wastewater.
Source: Global Methane Initiative.
These are either sunset industries or ones where they would operate more efficiently without the methane leakage. So, little political mileage is lost.
New Zealand and perhaps other countries heavily reliant on livestock systems (Argentina and other South American countries come to mind) fall into a different category. Reducing methane from livestock without 'killing the golden goose' is a more difficult proposition.
Unfortunately, from a New Zealand perspective we would have little clout in the international argument. Also, while New Zealand agricultural quarters are arguing that the science around the global warming potential (GWP) is flawed and it should be re-evaluated, this is going to fall on deaf ears. Not because it is wrong or right, but because it suits the power brokers to have it rated as a high GWP gas as they can get easier gains from it rather than CO2 which requires more public buy in and sacrifice.
From a livestock farming perspective and in particular dairying, I believe the picture is going to become considerably worse. The latest government edict to reduce by 50% etc etc with no real plan on how to achieve this comes fraught with risks.
The government has recognised that by 2030 there is likely to be a 100million tonnes of CO2e over-run, or carbon we are emitting and still have to account for over and above any offsets we achieve onshore. They have indicated that the "plan" (yet to be formulated) is to set up offshore relationships with 3rd party countries where 'we' pay to assist them to set up programmes to limit their emissions and for which we gain the credits for. There is nothing wrong with this per se, the EU has been doing this for years as part of their development programmes to assist developing countries.
The problem as I see it comes from a vocal sector in the New Zealand electorate who when they see billions of New Zealand tax payers dollars going off shore with nothing to show for it while there are sectors in New Zealand which are still heavily subsidised (not just agriculture) are not going to be happy.
This in addition to international pressure is going to force which ever government is in power to reconsider its policies around subsidised emissions.
The sources of international pressure are likely not only to come from the likes of COP26 but also potentially as forms of non-tariff trade barriers.
The EU has already said it will impose costs on imports they believe are not paying for their emissions in the exporting country. While New Zealand has been looking reasonably safe on this front with its policies, to date the rhetoric has not been matched by on the ground implementation. As we are now in the middle of trying to negotiate an FTA with the EU it is highly likely this matter will get raised. Some have called this "protectionist mischief" however, countries have been using all sorts of 'tricks' to limit the trade of agricultural products for decades, but this time they will be able to do it while taking the moral high ground.
In the regards to the methane reductions it has been the UK and US who have been driving this, two valuable trading partners which makes the risk of ignoring methane even greater.
Underpinning this of course is the fact that the world does have a problem achieving the necessary reductions to keep global warming below increasing +1.5oC. The graph below shows that even with all the pledges made to date 'we' still don't not look like achieving the necessary reductions. And it would be an optimistic person to believe the pledges are going to come to fruition especially with India and China still increasing emission, and likely to keep doing so for some time.