Guy Trafford reckons the recent rural protests have been quite misplaced. Besides there are larger issues to deal with on the farm during a prosperous period, like getting ready to adapt to big climate change forces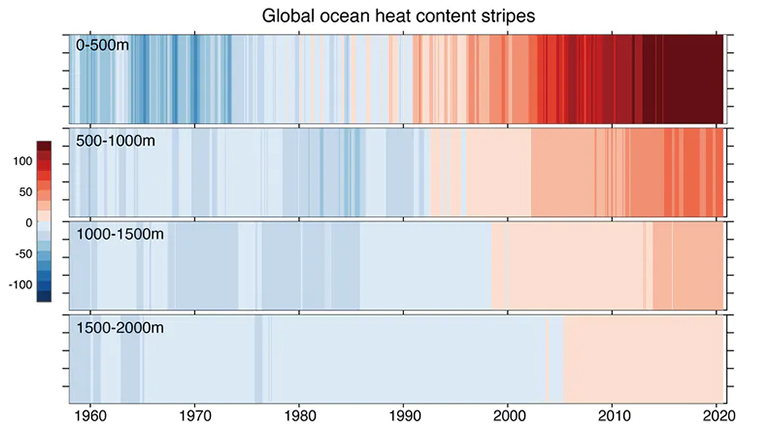 While last weeks "Groundswell" protest march looked on the surface to have considerable support, the message was certainly diluted by the other protests that took place the previous day (at least in the major centres), which seemed to blur into the groundswell one, even if the organisers did their best to distance themselves from it.
I also came away somewhat confused about what specific policy they were protesting about, the ute tax? (which must affect a very small number of people), the "Three Waters Policy" (this issue affects all New Zealanders, and the majority of councils are fighting this on behalf of all rate payers), this just left "too many regulations".
It used to be the territory of Federated Farmers to criticise or berate government for anything and everything that was to be imposed upon farmers in principle, regardless of the logic or need. However, with the last couple of Chairs they have moved to a more mature (in my view) approach of trying to work more constructively with Government in particular and building liaisons with other rural sectors.
And so, it was pleasing to hear current Chairperson Andrew Hoggard distancing himself and the Feds from the latest "groundswell" protest.
It occurred to me that when protesters are saying "farming is getting too hard" they need to take a step back and see how this may be viewed by non-farmers - many of whom are hanging on to their businesses by their fingernails and without the government wage and resurgent support payments would have shut up shop some time ago.
The headlines of farmers being paid record prices and at the same time protesting about hard things are not going to endear the sector to the average non farmer, regardless of how overdue the prices may be in reality.
Farming has been pushing back against environmental regulations at least since the "Fart Tax" was tried and failed to be brought in in 2003 and while successive National governments have been more concerned with short term business gains (2003 and again after the global financial meltdown in 2008) it has led to the current situation where the log jam over overdue incremental steps is beginning to overflow and is at risk of bursting.
This has been typified with the release this week from He Waka Eke Noa - The Primary Sector Climate Action Partnership which includes Beef and Lamb New Zealand, Federated Farmers and DairyNZ of a report on how farming might be brought into being liable for emissions. Farmers need to be thinking about how they deal with the future not try to stay stuck in the past.
Regardless of rights and wrongs, things have moved on and farmers need to recognise this and engage with those working on their future.
The He Waka Eke Noa report outlines two ways forward. Option one is a farm-level levy: This levy would calculate emissions using farm-specific data and the farm would then pay a price for its net emissions.
Option two is a processor-level hybrid levy: This levy would calculate emissions at the meat, milk, and fertiliser processor level, based on the quantity of product received from farms, or in the case of fertiliser, sold to farms. It would be paid at a processor level, with the cost likely passed on to farms based on the quantities of meat and milk supplied to processors, or fertiliser bought by farms.
The Government has legislated that agricultural emissions will enter the NZ ETS if an effective and workable alternative is not put forward by the Partnership. Doing nothing is not an option, so He Waka Eke Noa will be conducting roadshows in the coming months (February) to engage farmers in what they believe the best way forward is.
The "back stop option" which is the Governments default option comes into play in 2025 if there no viable proposition put forward by the farm industry sectors is below:
Emissions are calculated at the meat, milk, and fertiliser processor level, based on the quantity of product received from farms, or in the case of fertiliser, sold to farms.
Processors would likely pass on the cost to farms based on the quantity of product processed, or fertiliser bought. 
Initially 5% of emissions from agriculture would be priced (95% of emissions would be freely allocated to processors). Free allocation is expected to reduce by one percentage point a year.
All gases would be treated the same, i.e., N2O and CH4 would be priced at the same rate per tonne of carbon dioxide equivalent (CO2e).
Currently only sequestration (carbon removals from vegetation) eligible for the NZ ETS is recognised.
Government intends that any revenue raised through the backstop would be invested back into the agricultural sector to support further emissions reductions. This could include paying for sequestration not eligible for the NZ ETS (e.g., riparian plantings).
Of the two options provided by He Waka Eke Noa both have pros and cons. The farm-based levy incorporates a better reflection of natural justice where those farmers able to lower their emissions greater than the average will be rewarded. However, it is likely to come with greater administration costs. The option 2 processor-based system has the benefit of simplicity. However, it will incur 'free riders' i.e. those with above average emissions who get the benefit of the 'support' of those with lower emissions.
As with anything involving regulations and laws the devil will be in the detail but making a big noise will not make this go away.
Also, both major political parties have agreed with this policy so voting for a change of government over this will not make it go away.
The big unknown in all of these is what price can and will be applied to emissions, remembering that the Climate Change Commission budgeted on $140 per tonne. This could lumber a huge cost on farms unable to mitigate emissions depending upon how it is applied. Unfortunately, at the moment New Zealand may be out on a limb with dragging agriculture into any form of emissions liability, although the territory is heating up in other competing countries. So, it possibly may not be the big drag on any competitive advantage we currently have over other nations.
But regardless of what and how all this transpires it's not going away.