Despite the lure of high prices, dairy farmers may be accepting lower production levels, by being less tempted to use off-farm feed supplements like PKE. High prices make that choice easier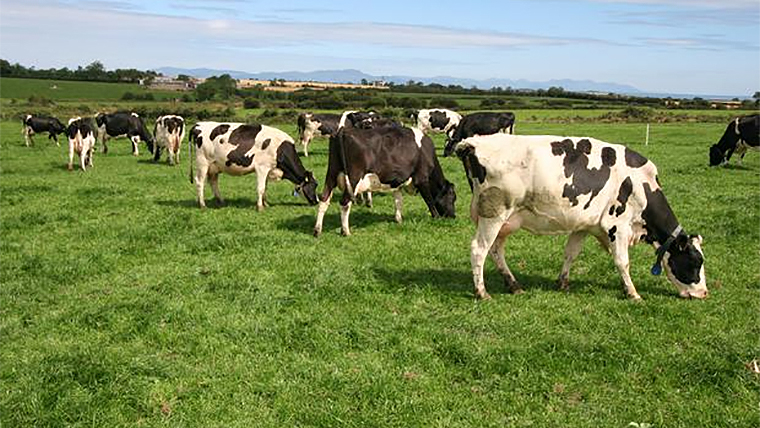 Following on from Fonterra lifting their forecast farm gate price (mid-point $9.20 per kg MS) Synlait have followed suit with a forecast price of $9.25. (See here.)
As well as both listing international demand as the major reason, Fonterra added the lower production figures for the year as a contributing reason while Synlait added that the lowering NZ$ as a major reason. Synlait's next update will be in May.
The latest Global Dairy Trade auction held yesterday reinforced the companies' decisions by lifting +4.1% and WMP leading the way with a +5.8% lift.  Product prices are shown below with the New Zealand price at todays US dollar value, [0.6648] in brackets.
Butter index up 3.3%, average price US$6,359/MT ($9,565)
Ched index up 2.4%, average price US$5,684/MT ($8,550)
SMP index up 2.1%, average price US$4,051/MT ($6,94)
WMP index up 5.8%, average price US$4,324/MT ($6,504)
Using WMP as the proxy for all categories (as it is where most of the milk produced ends up) prices have surpassed the current US$ price on a number of occasions in the previous 8 years. However, the NZ$ has also been considerably higher at those times.
For example in March 2021, $4364 (NZ1 = US$0.7174); in February 2014 @ US$4,950 (US$0.8366); and October 2013 also US$4,950 (US$0.8501).
Also the $NZ price has surpassed this weeks price (just) reaching NZ$6,584 in April 2013 (US$4,900) when the NZ dollar was at US$0.6879
Most pundits, including Synlait are predicting that the NZ$ will remain at the current levels or near similar values for some time, certainly there is no reason to expect it to rise substantially between now and the end of the current production season which is rapidly approaching.
Likewise, milk production is not expected to make up for the lower early part of the season even if it does not drop any more. So, while it is too soon to lock in predictions into the bank just yet but things are looking promising. Given the lift in farm costs, ranging from fertiliser costs to interest rates, the lift in payouts are coming at a good time.
The fact that Fonterra collection volumes are down (Fonterra collections predictions are down from 1,525 mln kgMS to 1,500 mln kgMS, a drop of 1.6%) indicates to me that despite the high price predictions that have been bandied about since the start of the season, farmers have generally resisted the temptation to 'buy' production from sources such as PKE and urea and other off farm sources. Collection volumes for the previous 2 years were (2020/21) 1,540 mln kgMS; (2019/20) 1,517 mln kgMS.
The increase in the milk price does not yet indicate that farm prices are going up at the same rate. Last month a PGG Wrightson rural property manager is quoted as saying activity in farm sales had gone up in December however the dairy side was quieter than sheep and beef. He felt the 'complexities' involved with dairying is at least in part to blame for that sector being a little subdued and the price of carbon was certainly having an upward influence on interest in sheep and beef farms.