Sheep milking is getting a resurgence after an extended rocky start, and SOE Pāmu is one of those benefiting - helped by a wide program of 'public investment' in the sector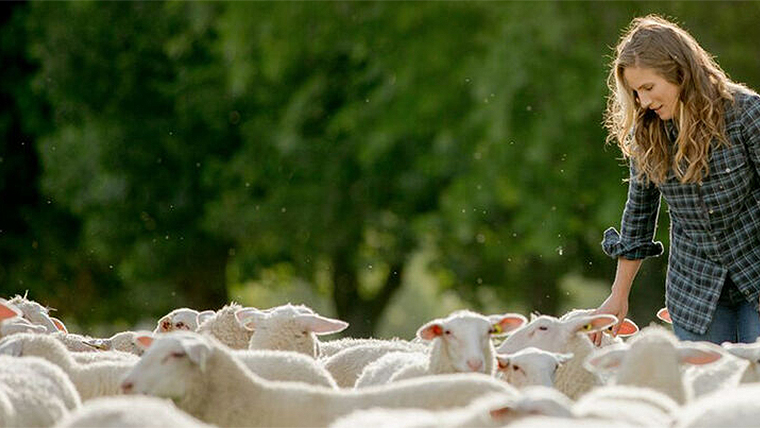 While I've never been a philosophical fan of Pāmu (LandCorp) it was refreshing to see them coming out with a meaningful half-year profit. At $41 million it is a considerable leap up from the $8 million which came out at the same time last year.
The annual NPAT forecast has now been lifted from $73 million, which was aimed to provide a 2.5% return on equity to $88 million. A 20% increase which will lift the return on equity to around 3%, something that is starting to be competitive.
While not highlighting the fact, it will be interesting to see when the full year returns come out post June 2022 how much of an impact carbon prices are having on the bottom line. Pāmu have been at pains to point out that they are first and foremost livestock farmers and trees are only planted on land not suitable for other forms of 'farming'. Given they are planning on planting between 1,000 -2,000 ha annually over the next decade it will still be a significant financial contribution.
One of the other enterprises which appears to be turning up trumps is their joint enterprise with SLC into sheep dairying (Spring Dairy). The government seems attracted to this burgeoning industry with several years ago providing seeding funding of the tune of $13 million to Pāmu to aid the establishment of the industry they are now providing the Central North Island Māori Agribusiness Sheep Milk Collective with $700,000 of financial assistance. If successful they will follow the path of Maui Milk a company 60/40 joint venture between a Chinese investment and marketing company, Super Organic Milk Co. and Māori trust, Waituhi Kuratau Trust.
According to a statement released by Minister for Agriculture Damien O'Connor "The investment is part of the Government's Fit for a Better World roadmap, which aims for food and fibre sector exports to earn an extra $44 billion over 10 years," The Government is also supporting wider industry research to capitalise on growing demand for sheep milk. "MPI is funding a $12.56 million six-year project with the aim of building a high-value and sustainable sheep dairy industry in Aotearoa New Zealand," Damien O'Connor said.
Timing is everything in business and it seems a shame that Blue River in Southland couldn't have received more support when it was needed some years back. With a flock of around 18,000 milking ewes they were sheep dairying New Zealand. Caught up in (perhaps with other issues) the fall out of the clamping down on infant formula exports into China after the Fonterra botulism scare (which did prove to be a false alarm, if not handled poorly) they never recovered and now it is largely an industry that was, at least in Southland. While the Blue River brand still advertises infant sheep milk powder for sale it is believed to be made from largely imported powder and capitalises on the New Zealand's positive reputation. Quite legal but something New Zealand Commerce Commission needs to rectify. There is some hope in Canterbury with Sheep Milk NZ getting established and a number of farms committing to supply. Perhaps some government assistance could also be useful here.
Moving back to carbon farming, it will be interesting to see just what the government response is and how fast it takes to happen in regard to what seems to be the growing number of conversions of farms to carbon farming. While farmers have been complaining for at least two years and not getting a lot of traction when it becomes the feature of the Sunday programme it may make some politicians sit up. Unfortunately, when we have four Government Ministers involved (Minister Shaw for Climate Change, Minister Nash for Forestry Minister O'Connor for Agriculture and Minister Parker for the Environment) and no doubt with different views of the problem it is hard to see a quick resolution.
Also, I have doubts whether the Ministry for Agriculture will have the loudest voice at the table or whether he is even sympathetic to farmer concerns over this. One fact that was raised by the forestry industry representative is that plantation forestry creates more jobs than pastoral farming. I have always found this difficult to reconcile. The images of Tokomaru Bay, and we could include Ruatoria, Te Puia and Tolaga Bay here, all show sad evidence of the decline in population on the East Coast since the forestry replaced pasture. I agree not all of this can be put as the fault of forestry and the down turn had begun before the large-scale conversion of farms to plantations.
But what we can certainly see is that there has been no resurgence with the growth of plantation forestry (carbon farming would/will be infinitely worse). If the jobs are being created it certainly not lifting the population in the rural sector. Oddly enough I was born and bred at Matawai and spent several years 'up the coast' shepherding inland from Te Puia, Tokomaru Bay and Tolaga Bay. I went there for the large stations and quality of country. So, I do feel a strong connection to the region and empathise with the farmers and the community.