Guy Trafford reviews the latest grim IPCC climate assessment, along with watching highlights of throwback farm management, Government minister's backflips, and the risks of maladaption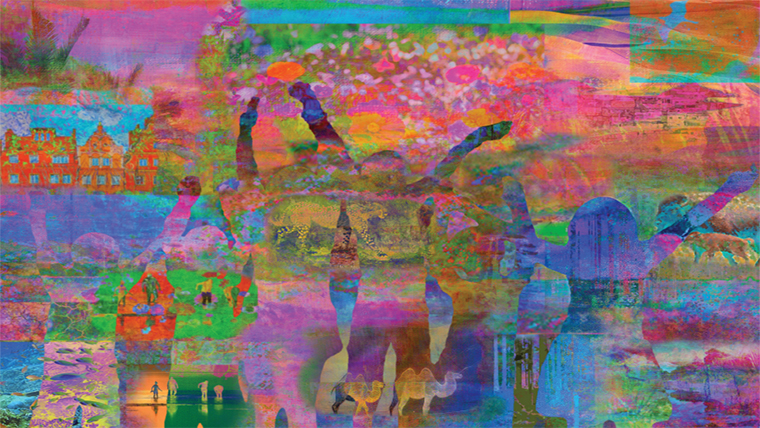 The latest IPCC report on the state of climate change has just been released. It provides little new that has not already been said, after all, there is a limit to how differently you can reframe things over time. However, the main message I picked up on was the increasing 'degrees of confidence' that scientists have on; a) that climate change is increased by human activities and b) that the temperature increase will exceed +1.5c by early 2030's (currently up +1.09c) and unless some major reductions occur, it will continue higher and with more extreme impacts.
Closer to home, given that legislation is being enacted to reduce New Zealand's emissions and that the end of the pandemic is in sight (I hope I'm not being unrealistic here) the focus is definitely shifting to mitigation against the effects of climate change.
The future planning of Westport is at the forefront of this. With discussions even going as far as 'moving' the town, although local MP Damien O'Connor believes a sea wall will be sufficient.
The record flooding being seen on the Australian eastern seaboard is another close example of future trends.
So, it was with this as a backdrop I was somewhat surprised at the content of the most recent "Country Calendar" programme screening on TV1. A must watch for many rural and urban families alike and a programme that is an institution in New Zealand as the longest running local programme. However, while it has been a show case of innovative and sustainable farms and practises in the past, last week I felt they were out of step with society.
Ten to twenty years ago, what was shown would not have raised an eyebrow but I couldn't help but feel this week they had it wrong. It started with showing large mobs of lambs being docked, arguably necessary but not something farming's livestock image really needs to advertise. It then followed on with the use of a spray and burn programme to rid part of the farm of wilding pines. It certainly was effective in clearing the block of exotic and native plants alike and no doubt the local council had provided them with the necessary fire permits, but the image it conveyed to many who saw it was just how removed from the realities that many in society see some farmers are.
Judging by some of the Facebook comments there some who still enjoy seeing these practices taking place but from where I stand, not a good look and it is no wonder farming comes under so much criticism. I hope these farmers are not next shown with chronic erosion problems when the next weather bomb hits as the result of the scorched earth policy was a very exposed landscape.
A current irony is that the land burnt would probably have been more profitable as a carbon sink.
But with the latest potential changes to the ETS which may exclude exotic forestry from being able to join the ETS in 2023 it will create a major rethink for land investors. While not a certainty as yet, the government via Minister of Forestry has said "We are now proposing to exclude exotic species from the permanent forest category…. We want to encourage the right tree, in the right place, for the right reason. We intend to balance the need for afforestation with wider needs of local communities, regional economies, and the environment".
This is quite a turn around for the government and is a reflection of what many farmers has been telling them (loudly) for some time.
A discussion document has been released and further public feed back sought. The biggest issue as I see will be the potential impact upon those investors who have already set up carbon farms (regardless of what they call them) based upon radiata plantings. Perhaps making the news rule time bound to this announcement may be a fair way to proceed.
Reading the summary statement while the use of 'good' land may be part of the motivation to bring about this change, the downward pressure on the price of carbon has also played a major part.
Regardless of the motivations the end result, assuming it goes ahead, will help put a smile on the face of many in rural communities. I must also admit to having said that I was highly sceptical that the government could respond in a timely fashion. In this case I was absolutely wrong. However, it does create a bit of a problem for how New Zealand is going to balance its emissions in the future. Purchasing credits from overseas is as equally unsavoury as permanent pine forests.
A thought that occurred to me while re-watching the Country Calendar programme discussed earlier was, at some time in the future will those who disregard adding to the emissions profile be treated in a similar way as the anti-vax brigade have been through the pandemic. Good people who buck against societies rules, especially rules that are there to protect the majority may do so at some peril.
Bronwyn Hayward, a political scientist and New Zealand's representative on the IPCC panel made the comment on the 'Tonight Show' (RNZ); that a child born today would before they turned 80 see more than 4 times the rate of adverse climate events than what we are seeing today. Makes you think. I also learnt a new word reading the report "Maladaption", worth looking up.