Guy Trafford assesses how the Government's Emissions Reduction Plan will affect the agribusiness community, and notes that reception of the upcoming He Waka Eke Noa plan will be equally important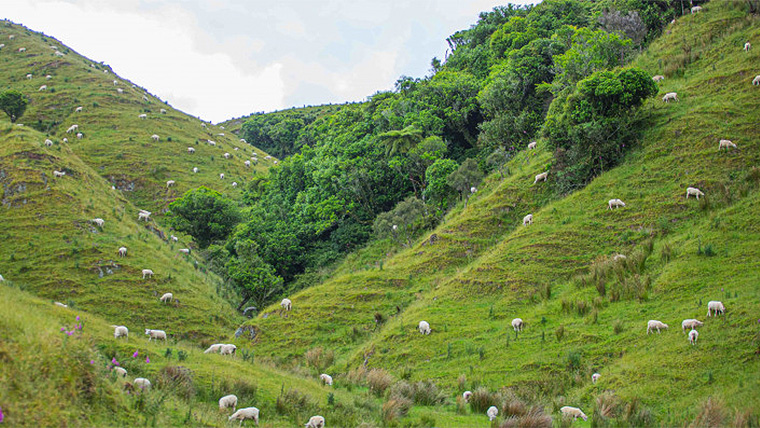 Farmers should be feeling at least a little relieved with the latest updates to the countries emissions policies. Most of the policy relates to encouraging change rather than enforcing it with financial penalties.
Transport energy is where the main focus is with yet more incentives to purchase EV's and hybrids. (Groundswell will be pleased with the Government response looking to even exceed their aspirations.)
For agriculture, the injection of $339 mln into new "Centre for Climate Action on Agricultural Emissions" should almost start its own industry around it. This is despite the sector not paying any extra money into the Emissions Trade Scheme which will fund this research. It now remains to be seen what benefits can be achieved.
Oxfam, for one, have been quick out of the blocks in criticising the Governments approach with Oxfam Aotearoa campaigns lead saying "If the government is going to be investing in these things it should have been helping to scale up regenerative organic farming and a change in our farming systems." His criticisms at this stage are premature.
The real acid falls on agriculture after May 31 when the combined sectors, after considerable farmer consultation, have to present a plan to Government reflecting what the majority of industry want or at least are prepared to work with. At this stage it appears that a scheme which allows farmers to be responsible for their own on farm emissions seems to have the nod with potentially an initial transition through the processors administrating it while the scheme gets up and running.
If the Government is not satisfied that the new He Waka Eke Noa plan is workable or has farmer buy-in then they may make real their threat to drag agriculture into the ETS. How long after the May 31 deadline before Government announce their decision is not yet clear but it is likely to be sooner rather than later.
It will likely be clear which way they will swing simply by analysing the quality of what is proposed. However, what Government appears to have recognised in the latest announcement is the important role agriculture still plays to the New Zealand economy. Many of my era will still remember then PM Robert Muldoon's words back in the 70's lambasting agriculture and calling it a sunset industry. And this was despite his Government propping it up with subsidies and supports. So even he, despite no being in love with it, still recognised it was essential to have agriculture to balance the nation's books.
Not a lot has changed 50 years on.
Despite what the Government have or haven't done, those on farms need to remember that the bottom line will be driven by the cross-party agreed carbon budgets and these need emissions to be at least halved by 2050.
A veiled warning came from Finance Minister Grant Robertson when he conceded "the funding plan was supposed to make sure those responsible for causing the pollution – paid" and added "the agricultural sector was too big an emitter - nearly 50% of the total - not to take action as quickly as possible".
So, with both DairyNZ and Silver Ferns Farms both applauding the Government's action, one cannot but feel agriculture is not off the hook. Unless the new (and current) research bare fruit to some real progress in reducing on farm emissions, the screws are going to continue to be tightened.
A brief summary of the main points of the announcement are below:
Emissions Reduction Plan prepares New Zealand for the future, ensuring country is on track to meet first emissions budget, securing jobs, and unlocking new investment.
Every sector to play its part across transport, waste, food production, manufacturing, building and construction.
More New Zealanders supported to purchase electric vehicles, increasing zero emissions vehicles to at least 30 percent of light fleet by 2035.
Reduced waste going to landfills and investment in waste infrastructure so most houses have kerbside food waste collection by 2030.
Easier, cleaner, cheaper public transport, including infrastructure projects in Auckland, Wellington and Christchurch and nationally integrated ticketing.
Zero emissions buses only to enter fleet from 2025 and entire public transport fleet decarbonised by 2035.
Low emissions trucks to transport food and other products, cutting freight emissions by 35 percent by 2035.
More of our biggest businesses powered by clean, renewable energy generated here in New Zealand, not overseas.
An end to our reliance on coal with a ban on new low to medium temperature coal boilers and a phase out of existing ones by 2037.
Climate friendly food and fibre production with new Centre for Climate Action on Agricultural Emissions accelerating delivery of emissions reduction tools and technologies and an emissions pricing mechanism for agriculture by 1 January 2025.
Support for native wildlife and forests.