In the tough deer industry, some growers stand out with vertical integration of businesses that reach international markets. But in the end, it is on-farm prowess that matters. Angus Kebbell reports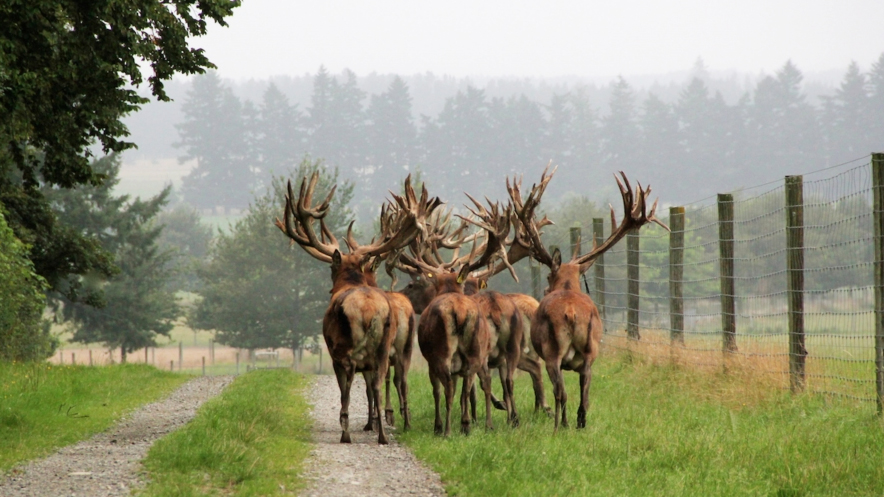 Most of us know the deer industry story in this country, and a true pioneering story it is, from developing the feral venison market into Europe from culled animals decimating the hill country, to the progression into live capture to kick off what you see in a typical deer farm today. Some have had success in what has been a volatile industry historically, some have failed.
Not many have had the success that Graham Carr has had at Peel Forest Estate. Peel Forest Estate was established over 25 years ago. Carr has made a huge investment in genetics from all over the world, and now Peel Forest Estate is firmly established as a world class red deer stud.
Today, the herd comprises of over 9000 fully recorded, electronically ear tagged deer with a huge depth of genetics from which the company are selecting high performance deer for the venison, velvet & trophy markets. 
Using dedicated maternal sires, they produce hardy, fertile breeding hinds and dedicated terminal sires (the B11s) to produce fast growing progeny with maximum productivity. These sires not only increase productivity through their superior genetics for growth rate and hardiness, but they also have Johne's resilient genetics. Johne's disease is a chronic inflammatory bowel disease that causes wasting and death in deer.
In terms of velvet, CEO Mark Taply says, "We dry the velvet in Christchurch and then air freight it out, so we're taking it past the commodity stage and adding value. The Koreans are using our farm as the flagship farm and like buying from us because of our robust recording and quality control and our world-class facilities. Our traceability goes all the way back to the stag that supplied the velvet."
An auction in January every year selling three-year-old velvet stags showcases the bloodlines on offer. Trophy genetics is where the company started and built its name. For 30 years now, they have been developing a unique style of antler, known as Peel Forest Trophy.
"We are very focused on environmental aspects on our farm we are very transparent in trying to lead from the front in the industry, so we have to make sure we are leading the charge on the environmental foot print and how we handle our farming practices, and that is reflected in our environmental audits, Peel Forest is getting A's, we are constantly working on improving and making sure that we are sustainable," says Taply.
"The biggest challenge for us and any other farmer is wintering and trying to get out of the mud. For this winter coming, we have made some drastic changes to how we winter; it's going to be more expensive but it's going to be the way of the future.  I don't see down the track we will be able to strip graze on crops. We are working quite hard on other ways to winter our animals."
I might catch up with Mark again in the Spring to find out how theses drastic changes in winter grazing worked out.
It is farms like this that are clearly industry leaders, from an environmental perspective looking at He Waka Eke Noa options, if farmers are indeed required to choose an option then in my view the only option is the farm level levy. Not all farms and farmers are born equal and rewarding a farmer for their good work on the ground will incentivise and indeed drive better outcomes in the long term.
To get the full story listen above.
---
Angus Kebbell is the Producer at Tailwind Media. You can contact him here.