Guy Trafford looks at the state of current attitudes to genetic modification of the food chain. With clear parallels to the recent vax/anti-vax debate, and evidence accumulating since the 1990's bans, change may get new impetus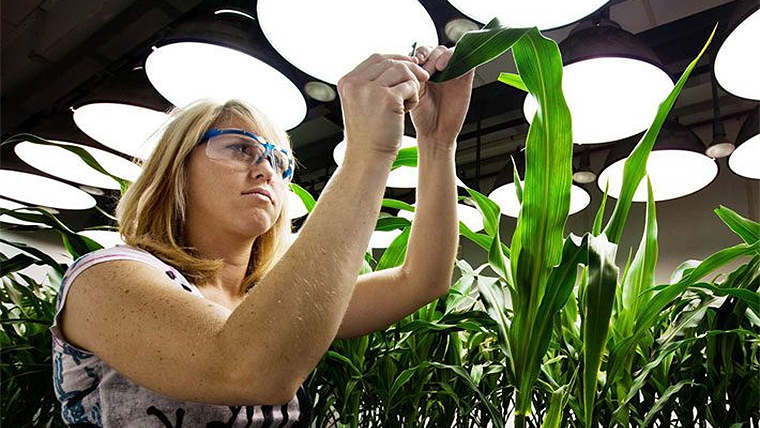 In a recent article there was a brief reference to genetically modified organisms (GMO's) in China, and it pricked an interest to have a look and just see what the current state is worldwide, and in New Zealand.
New Zealand to date has defended its status of not allowing GMO's in except as experimental or at research status. (When farming in Gisborne I was involved as the manager of a property involved in a mistaken release that fortunately got nipped in the bud). Some farming groups have been calling for access to GMO's generally so some gains in productivity can be made. This attitude is not necessarily to be scoffed at with increasing climate extremes and costs in production due rising challenges from pests and disease.
The regulations within New Zealand firstly defines GMO's in the Hazardous Substances and New Organisms Act as an organism that:
have been modified by in-vitro techniques, or
are inherited or otherwise derived from any other genes or genetic material that has been modified by in vitro techniques.
"In vitro techniques" refers to using test tubes, cell culture plate or other methods outside a living organism.
Further regarding imports: It is illegal to import GM (genetically modified) seeds and nursery stock into New Zealand without approval from the Environmental Protection Authority (EPA). GMOs are classed as new organisms under the HSNO Act. MPI is responsible for enforcing the HSNO Act at the border, through the Biosecurity Act 1993.
So quite clear here about where New Zealand regulations stand. Australia and New Zealand Food Standards regulators (FSANZ) are still actively seeking to widen the range of genetically modified (GM) foods accepted in the region despite related amendments to the food code being postponed due to the COVID-19 pandemic outbreak. Currently 10 types of foods are approved for use. They are; soybean, potato, rice, wheat, sugar beet, canola, lucerne, safflower, corn and cotton.
Attitudes within New Zealand appear to be slightly shifting towards being more liberal. Surveys' conducted between 2000 – 2009 were generally negative over the board.
However, more recent survey's have shown that while there are still negative attitudes to GMO's in the food chain, where they can be shown to benefit human health then there is growing tolerance. This level of tolerance also depends upon the level of the 'modification'. Much of the reason for the negative attitudes stem from distrust of the 'safety' claims and ethical concerns regarding the modifications. I.e. putting animal genes into plants.
There is also a strong feeling in sectors that New Zealand's safe food image could/would be diminished by introducing GMO's into our food chain. However, a Plant and Food paper found that a 'panel' they conducted research with could see some benefits. A range of potential applications were identified including preservation of endangered species of plants and animals, new health related therapies, protecting biodiversity, creating health and food security, sequencing of rare threatened and endangered endemic species (and their medical chemotypes), human health, environmental restoration, sustainable enterprise, pest control, and pest eradication.
A 2019 study showed that two-thirds of Kiwi's believe it is safe to eat with less than one third saying it shouldn't be sold in New Zealand.
The farming community, judging by anecdotal news articles, appears also to be divided and seems to be a reflection of the rest of society. However, there is little to be found showing comprehensive survey results. Federated Farmers certainly appear to be onboard with a review of the regulations and can see benefits as do some who have been offshore reviewing other countries operations.
Most of the GM crops in the world food chain come from the Americas (from Canada in the north right through to Argentina) and India and China also appears to be adopting it more in their crop plantings. In the EU the planting of GMO crops is banned however they import by the millions of tonnes mostly to be fed to chickens, pigs and dairy animals. To date there has been no discernible difference found in either the meat or milk from these animals when compared to 'conventionally fed' animals.
There is also little evidence that GM foods are discounted to any great degree versus non-GM foods. In fact, there is some evidence that spray free crops (be they fruit or arable etc.) can extract a premium and some of these can achieve this through being GMO's.
Closer to home in Australia, which has only two states which don't allow GMO crops there is no difference in the price of wheat between the states.
A relatively recent report from the New Zealand Productivity Commission 2021 entitled 'New Zealand firms: Reaching for the frontier' implied that New Zealand is well overdue for a revision of the regulations around GMO's. The report proposed 10 recommendations of which six were:
consider the emerging regulatory approaches in other jurisdictions, particularly New Zealand's key product destination and competitor markets;
consider the trade and regulatory enforcement impacts from different treatment of GM technologies in different markets;
assess consumer attitudes in New Zealand and internationally;
consider the potential impacts on New Zealand firms that wish to retain GM-free status, and on New Zealand's reputation and brand more generally;
assess the fitness for purpose of the current regulatory oversight and enforcement arrangements;
consider the merits of separate legislation and/or a standalone regulator for genetic technologies.
For those that are interested in reading a comprehensive study of both the world and New Zealand view (arguably from a positive stance) is a paper by John Caradus et al while for those who are hesitant about the claims, there are articles similar to this link which believes that not enough time has passed to fully assess the impacts.
In some respects, the 'debate' is similar (science versus scepticism) to what has occurred over the vaccine debate with Covid-19 and as with that it is the developing nations in this case with poor food security that are missing out. No doubt with Covid almost behind us (we hope) and climate and the environment coming to the fore the GMO debate will begin to grow legs again.