Guy Trafford wonders how successful the Prime Minister's trade mission to the EU will be overcoming two-faced European positions on provenance and tariffs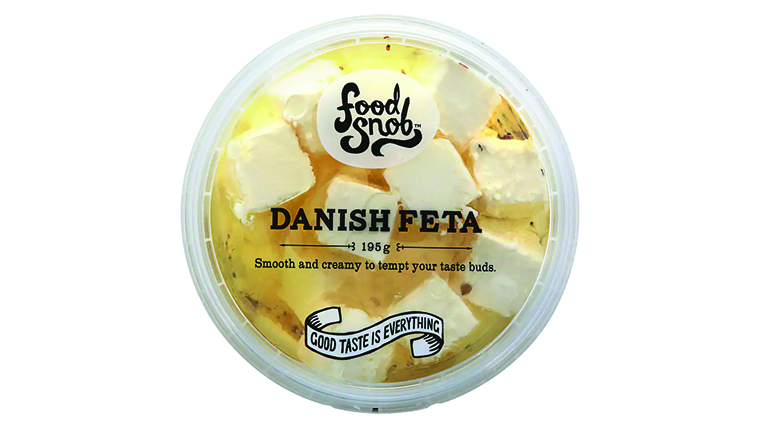 This week's Global Dairy Trade auction, on the back of all the global uncertainty that is pervading the global scene, has to be seen as a positive result - even if it is a small decline.
Down -1.3% overall, whole milk powder was down only -0.6%. Cheddar took the largest fall dropping -9%.
This is the 6th reduction in price on the trot and this likely does reflect consumers tightening their wallets with less food service demand. Having said this, there is a theory I recall that sometimes while restaurant trade may drop, fast food outlets (cheaper food) may increase and lift demand for cheese and grinding beef.
However, a quick look back at the interest.co.nz charts shows that back in the 2008-10 financial meltdown when similar uncertainty to now existed Cheddar still took a major hit. WMP also experienced the same trend.
The latest prices for dairy commodities are:
Butter index up 2.4%, average price US$6,213/MT
Cheddar index down 9.0%, average price US$4,875/MT
SMP index up 1.0%, average price US$4,276/MT
WMP index down 0.6%, average price US$4,125/MT
Trade promotion
Sticking with trade, the Prime Minister is off to Europe to try and negotiate some improvements into what is looking a lukewarm deal being offered to New Zealand from the EU. While the final outcome is still in the process, when it comes to agriculture it looks as though nothing particularly new is being offered from the EU although a reconfirming of the lamb trade will be welcomed by sheep farmers. Beef and dairy do not appear to be gaining any traction with EU negotiators.
The issues around cheese have become somewhat galling to local cheese manufacturers who currently are locked out of the EU with high tariffs and branding issues. New Zealand has an open door policy to the EU cheeses making the current situation very one sided.
Regarding branding geographical indications (GIs), a 1,200-long list ranging from champagne to Parma ham, present a major headache for the US when it negotiated its Transatlantic Trade and Investment Partnership (TTIP) back in 2015. As with New Zealand some US companies have multi-generational companies that have made various cheese styles (with traditional names) of which consumers are very familiar with. Most people could agree that when a specific region has a long history of making a what was originally a unique product then they could make a convincing argument that styles that incorporate the regions name into the brand remain theirs. Examples already are Champagne wine and "Gouda Holland" or "Camembert de Normandie".
However, currently there are some cheeses that are exported from the EU that are breaking their own rules as the number of Danish feta cheeses that can be found on supermarket shelves can attest to. To be fair the EU had a court case against the Danish companies back in 2015 and yet, despite that there is still Danish Feta on our shelves. Feta is a traditional cheese of the Greeks and was originally made from sheep and goat milk.
While the final results of the trade deals remain to be seen, given the pressure European farmers are able and do bring to bear upon food security issues it is still (in my view) going to be a very difficult task for any real relaxation of New Zealand agricultural exports into the EU.
Another area worth watching in the final negotiations will be whether New Zealand can leverage off its He Waka Eke Noa (HWEN) proposals to try and get European farmers to adopt something along similar lines. Again, this will be a long shot and not an overnight occurrence.
New Zealand currently exports around $4 billion in goods to the EU. Not a huge market but a very important one and one that could hold a lot of potential.
At the moment the major tangible outcome from the PM's trip is the political shift to western military alliances with the upcoming talks with NATO heads. Given the unease that currently besets the globe this is a pragmatic move and it is this same 'unease' that makes an EU Free Trade Agreement all the more important. However, it seems that currently most of the aces are held in the EU's hand.