Guy Trafford looks at what is driving dairy prices, at the risks of using PKE, and what lies ahead in 2023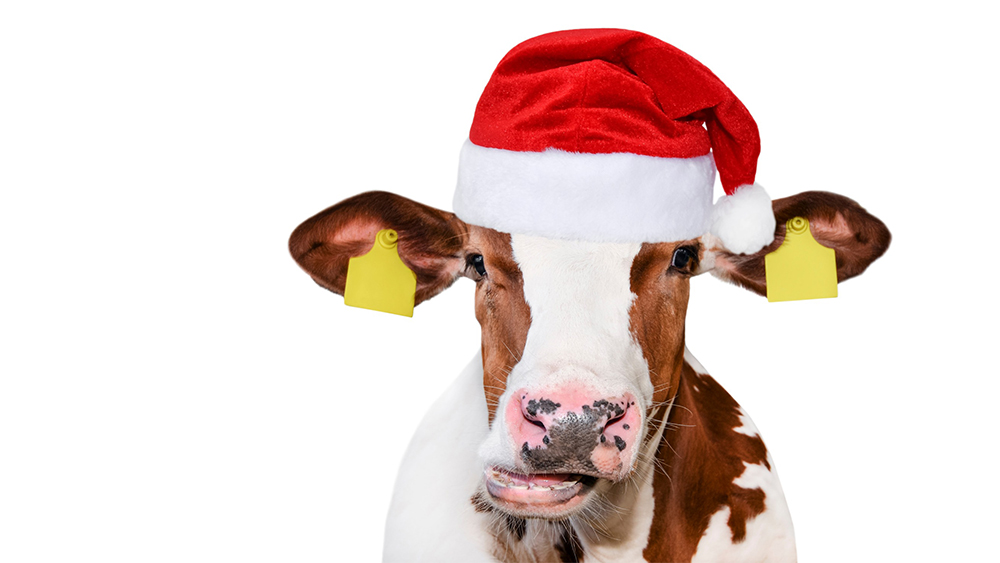 The latest GDT auction has been, with very little to report except it seems to be a 'business as usual' auction. Overall prices increased by +0.6% with the individual products below.
Butter index down -1.9%, average price US$4,725/MT
Cheddar index up +1.8%, average price US$4,826/MT
SMP index up +1.7%, average price US$3,102/MT
WMP index up +0.1%, average price US$3,400/MT
The only really major concern is the continued fall of butter. With just the odd sign of resurgence, butter has been on a steady decline since February when it hit the heady heights of $US$7,086/MT. The biggest looser here will be Yili/Westland with their role as a dominant player in that field.
Westpac have mentioned that the result is perhaps the due the weakening of the US$ and therefore product being a little cheaper in US$ terms. They point out that this also means there is some downside risk give the volatility of currencies at the moment.
Perhaps the best news on the international market is that China is (finally) starting to loosen their grip of society regarding rules around covid. Just goes to show that even in authoritarian countries, protesting can lead to change (occasionally). The China leadership probably have finally realised that they have run out of options, at least ones acceptable to the general population. The loosening of restrictions has come almost 3 years to the day after the initial outbreak of covid. How the time has flown (not!).
The relaxing of covid restrictions should mean that the Chinese food service sector starts to increase turnover and this should flow through to New Zealand products. A lot will depend upon what stocks have built up.
On another positive note regarding China is the news that China has had the world's greatest improvement in air quality. China's annual average fine particulate matter (PM2.5) concentration has fallen by about 56% from 2013 to 2021 and sulphur dioxide concentration has dropped by 78%, according to Manila-based NGO, Clean Air Asia (CCA). No doubt this is in part due to covid putting the brakes on much of the economy but at that level other changes are also in play.
New Zealand had a -6% drop in emissions in 2020 as a comparison. China is not out of the woods with covid yet though, as despite the relaxing of rules China's vaccination programme has been surprisingly ineffective. Authorities have set a vaccination target for 90% of people over 80 years old to have taken at least one dose by the end of January 2023. This leaves room for some major outbreaks to still occur especially with the omicron variant. New Zealand has had a +90% uptake of the primary programme (2 doses) and 62.8% of those over 65 have had their second booster shot (4 shots) and even with this we are still getting 7,000 cases per day. Given the control China has had on its population a surprising difference with vaccination rates.
Palm kernel risks
On a different note, those who have been pushing back on the use of palm kernel as a stock food will have welcomed the report that has come out of the University of Canterbury. Farmers who use it have been warned as far back as 2010 that over feeding can lead to the risk of over-dosing in phosphorous. However, the UC study has found that the risk of over-dosing is even higher than thought before and across more than just phosphorous. It also potentially extends beyond livestock to soils. In a press release from the Centre for Integrated Biowaste Research funded by Strategic Science Investment Funding from Ministry of Business, Innovation and Employment, they say:
"New Zealand imports approximately 2 million tonnes of palm kernel expeller (PKE), a waste product of palm oil processing, from Indonesia per year to support our dairy farms. At current prices, this costs approximately $800,000,000 per year". "The chemicals contained in the PKE can significantly affect our soils and animals, both positively and negatively. "PKE may alleviate some micronutrient deficiencies in livestock and provide contaminant-free phosphorus into our soils. "However, some chemical elements may cause nutrient imbalances in animals, as several elements exceed maximum tolerable levels for animal feed." The media release concludes: "An assessment of the effects of PKE on the sustainability of our agricultural systems is urgently needed."
So, potentially there may be some upsides in its use as a fertiliser but that likely an expensive way of achieving this - unless it can also be used as a stock-food.
Risks and black swans
A final thought on what the big influencers on markets and supply chains to watch next year is a pretty easy one this time around (with current information). Russia and its (hopefully) failed in its attacks on Ukraine are the big one. How Russia (or Putin) deals with the ignominy of being pushed out of the Ukraine plus losing its place in the world as a super power will be an interesting watch. It may not be a positive result if Putin decides to throw his 'toys out of the cot' and go down with a bang. Hopefully wiser heads can prevail in Russia and have a calmer (inevitable) transition of leadership and let the world get on with business again.
The China issue likely will be a smoother one and is already starting to show some upsides to the world economy. Hopefully this can continue and they further open up themselves to the global economy. This may counter some of the Russian influences driving us towards furthering a global downturn.
One thing we have learnt over the last few years is that thinking you know how the next year or two are going to progress is fraught with uncertainties and who knows what other 'black swans' may fly out of all of this.