Targeted marketing in high-end food service sectors in the US, Europe and China is bringing handsome rewards outside of the traditional commodity markets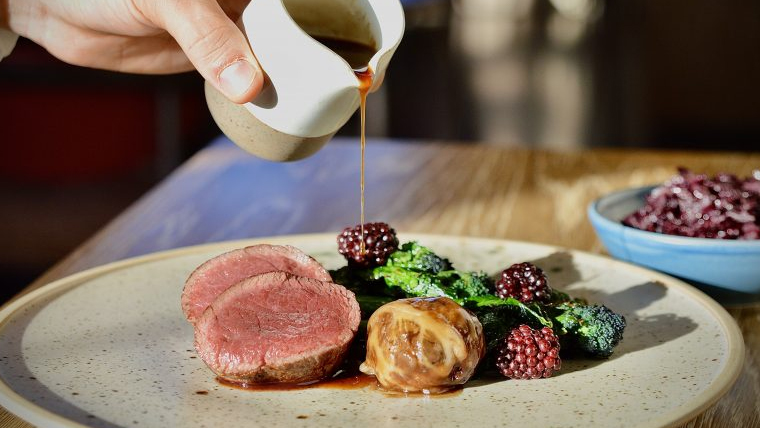 The European, US and Chinese markets are starting to improve for New Zealand's deer farming industry.
Venison got knocked around due to the COVID-19 lockdowns, by in large part due to venison being reliant on the food service sector and restaurants. Rhys Griffiths from Deer Industry New Zealand says that is now hopefully in the rearview mirror.
"Hopefully it's a bit of a distant memory for us, it was only kind of three or four years ago, that you know the restaurants pretty much shut down. And we're seeing kind of a bit of an effect of that coming through, and you know prices weren't nearly the same as they should have been. So people were out there looking at their farming operations and kind of selecting other class of livestock to run. But those markets are starting to come back a bit now."
"When I have a look at the general stats out from Statistics New Zealand, you need to kind of take these things a little bit with a grain of salt, but they do provide a good trend. There we can see our year to date ending June was up 12.6%. As an industry from $313 mln to $352.5 mln which is great. You know over the last year or so you and I have been talking a bit about velvet. But yeah, you know that's been venison that has really led that charge. So we're seeing venison exports increase from $193 mln to $224.5 mln, that's +16½%, and that's kind of really been led by exports into the US."
Velvet has lifted its exports as well by +8.5% to over $100 mln in annual revenue, which is a positive result and interestingly over the last year South Korea has led the charge with that market increasing by a whopping +40%. The deer industry needed to diversify from the challenges over the recent couple of years, and any industry or business in the commercial sector need to learn how to adapt and diversify or risk getting left behind.
For DINZ it was important to diversify away from the commodity game trade market in Europe, so DINZ and exporters have been working away on the North American retail side of the sector, with a good relationship developing with a North American retailer, there is an accelerated plan that is bedding in and it looks very promising according to Rhys and it as a key industry focus as the deer industry look to implement this new strategy going forward.
Simultaneously DINZ is not underestimating the US food service market bouncing back as well, this market has the potential to provide significant opportunities for New Zealand deer farmers moving forward, and there's some pretty good anecdotal feedback about the US Food Service.
DINZ with it's export partners have created this industry that helps to return on average more money back into the New Zealand industry, and the whole idea behind developing the North American retailers is to make the retail Acceleration Program to not only create another avenue for New Zealand venison, but to create a closer connection between our producers and the consumers over there. And that recognition will help to underpin stability in the market as we go forward.
Listen to the podcast to hear the full interview.
---
Angus Kebbell is the Producer at Tailwind Media. You can contact him here.