Angus Kebbell reviews the farmer joint submission to the Climate Change Commission and wonders why, if everyone agrees about the science, why is there disagreement about the targets?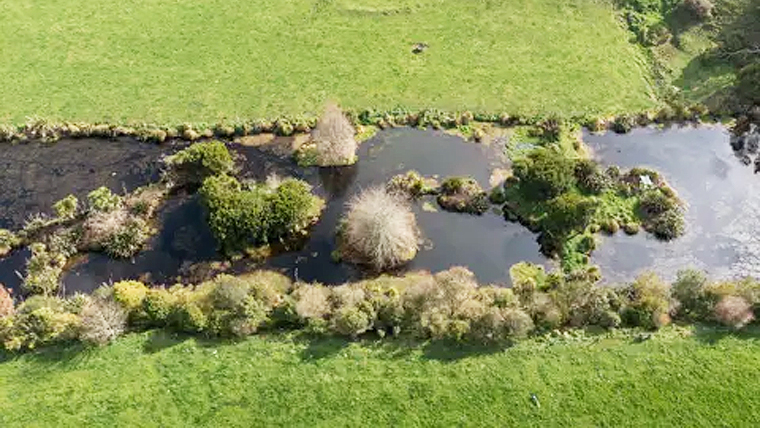 In September 2023, B+LNZ, Dairy NZ, and Federated Farmers jointly published a report addressing the warming impact of New Zealand's agricultural methane emissions.
The report emphasised that the current methane reduction targets, ranging from 24% to 47%, would effectively offset all expected additional warming caused by methane, CO2, and N2O emissions in the country. This would see New Zealand peak its warming around in the late 2030s, and reverse warming back to 2022-2027 temperature levels.
The primary purpose of the report was to contribute to the Climate Change Commission's (CCC) process regarding the review of New Zealand's 2050 climate targets.
This week I caught up with Dr Adrian Macey, professor at the New Zealand Climate Change Research Institute at Victoria University of Wellington. One of the most common refrains we hear in New Zealand is that agriculture is responsible for 60+% of the historic warming in NZ and therefore has a responsibility to undo some of its previous warming, I asked him for his thoughts on the historical warming argument.
"There's good facts around historical warming, and there is a very recent study done for the beef and lamb industry in New Zealand by Oxford University team who are the world leaders on methane. So you can see the whole history effect of New Zealand emissions, dating back to 1850. However, it's drawing a fairly long bow to say, because of the prominence of methane in our emissions historically, that now needs to be directly reflected in responsibilities today, on our current methane emitters, because, as we know, with methane, although the way the UN measures emissions, agriculture, including methane comes out about 50% of our emissions."
"That measure is extremely inaccurate in terms of the long term warming of methane, which is what counts, it overstates it by about four times, also happens to understate the short term warming of methane. The second point is that if you're looking historically none of those emissions from 1850 to about, well, at least 1990, are actually still warming, they're actually only lasting in the atmosphere a rather short time, 12/15 years or so. So that's the difference with methane, A. Its warming is short lived, B. If what we're trying to do is get New Zealand to stop warming the planet to get to climate neutrality, for methane, Lets say you've got a herd of 1000 cows, lets say you've been emitting constant methane for the last 15/20 years with your 1000 cows. Now, if you want to get to climate neutrality, which we define as not adding to global warming, ceasing, adding to global warming, so nothing that you're doing is actually increasing the global temperature. What you do with your 1000 cows, you would reduce your emissions by about 0.3% per year. And that gets you to climate neutrality, the big difference between methane emissions and co2 emissions, I can also include in nitrous oxide emissions and co2, they are a long term gas as well. Until you actually stop, that means get to zero emissions of co2, you are still adding to warming. The equivalent in terms of climate neutrality between methane and co2 is methane, minus 0.3% a year, co2 Zero. That's the equivalent of climate neutrality. And if you reduce methane below 0.3%, you are actually reducing global temperatures compared with what they're trending towards. "
"So most countries, this target of 100% reduction by 2050, net zero by 2050, that, for most countries who've got that target means that they will get to climate neutrality by 2050, let's say at 2050. And at that point, they will have had to stop emitting co2 Or if they are emitting it, they will have to offset it capture it some way. And it looks for New Zealand for our current targets, we would probably get to climate of net neutrality for the country if our current targets are all met somewhat before 2050."
One of the CCC requirements to trigger a review of the methane is that there is new science.  
Our three organisations contend that the research represents new science, thereby triggering the review.  
Simon Upton, the Parliamentary Commissioner for the Environment (PCE), has responded to the report saying it does not represent new science as some of the results were in a report written by Andy Reisinger for the PCE in 2018.
What is positive is that Simon Upton is not disputing the results in the Oxford/Cranfield report, he is mainly arguing it was not new. 
In our view the report does still represent a significant advance in the scientific understanding.
The 2018 Andy Resinger research referred to by Simon Upton just looked at what reductions in methane were needed for methane to not add additional warming.  It found a range of 10-22 percent reduction in methane would see methane not add anymore warming from 2017.  The Oxford/Cranfield research found a 15-27% reduction in methane would see it not add any additional warming from 2020.  This was just a small proportion of the Oxford/Cranfield research. 
The primary purpose of the Oxford/Cranfield research was to assess the warming impact of the current methane targets in the Zero Carbon Act. 
In 2019 when New Zealand set its targets there was very little understanding of the warming impact of methane.  When the 24-47% reduction targets for methane were set, the media and NGOs said that agriculture had been let off the hook.
The Oxford/Cranfield research clearly shows that this is not the case.  It shows that under these targets methane would be reversing previous warming and the "cooling" effect from these reductions would offset all expected new warming from carbon dioxide and nitrous oxide between now and 2050.
As far as we are aware, this analysis was not done when the New Zealand targets were set, or at least they were not made public to allow the public to understand the impact of the targets and whether they are fair.
The Oxford/Cranfield research shows that the impact of the current methane targets would see New Zealand peak its warming in the late 2030s and reverse back to 2022-27 levels.  No other country in the world is looking to achieve this kind of temperature reduction.  They are mainly aiming to get to no additional warming (net zero) by 2050.
The research allows us to have a conversation as to whether New Zealand should be aiming for this ambitious an objective.
The current methane targets were taken from an IPCC report released in 2019. The Oxford/Cranfield research notes that the IPCC said at the time that these targets should not be used as national targets.  The IPCC 24-47% methane range was also modelled using GWP100.
In 2019, the science underpinning the Andy Resinger report was still very new.  It was not until 2021 that these concepts were included in the IPCC's Sixth Assessment Report (AR6). That IPCC report specifically recognised that GWP100 overstated the warming impact of methane by a factor of 3-4 if methane was stable, and understated the impact of methane if methane was increasing. 
If everyone agrees about the science, why is there disagreement about the targets?
The Oxford/Cranfield report has significantly improved the public understanding of the science. There is no longer much argument about the science.
The key sticking point is how to apply that science in a policy context.
The key difference is that some people (like Andy Resinger) believe that because methane in New Zealand has contributed 60% of the warming to date then it should be required to undo some of that previous warming.
In our view this is not justified.  In most other countries CO2 has contributed 60% of warming to date and CO2 only needs to get to no additional warming (net zero) in 2050.  It gets to add more and more new warming out to 2050.
The science shows that modest reductions in methane would see it not contribute any additional warming from today, which is better than no additional warming from 2050.  Why should methane be required to reverse previous warming and "cool".
Another objective of the Oxford/Cranfield research was to improve the understanding of what is being asked of different greenhouse gases from a warming perspective, to inform a discussion of what the methane targets should be. It has been a frustrating process trying to engage the Government on a warming-based approach to the issues. Disconnects between emissions and their respective warming have persisted.
The new Government could direct CCC
It is possible the CCC may decide that the "new science" trigger has not been reached, if it takes a purist approach to the definition of "new science", despite the fact that understanding of this science in 2019 was very shallow and therefore led to a sub-optimal methane target.  It therefore makes sense to review the targets and have a proper debate with the New Zealand public about what each sector should be asked to do from a warming perspective.
Cumulative Impact of Policy
A new government and coalition will require some time to find areas of shared agreement concerning agricultural policies. Nevertheless, it is clear that all coalition members agree that change is needed to many of the environmental policies introduced by the previous Government.
B+LNZ recently released a report on the cumulative impact of policy on farmers, which supports the view that the previous Government's regulations are imposing too high a bar both in terms of cost and time on farmers, far in excess of what is needed to achieve the desired environmental outcomes and amendments are needed.
This, coupled with the misalignment of ETS policies, has led to a substantial transformation of the landscape of farming in New Zealand in the last few years, including large scale sales of S+B farms for harvest and carbon forestry.
It will be important not to walk away from some of the environmental issues facing farmers, however.  We need to find enduring solutions to some of the big challenges (e.g water quality) rather than just throwing them all out in a rush to reduce costs or administrative burden.
The worst outcome would be for agriculture to face the same situation in 3-6 years time if there were a change of Government. 
Though environmental advocacy groups may predict impending doom in the years to come and claim that farmers are resistant to change, B+LNZ's report clearly indicates that the pace of change has been too rapid and that in the rush to get all of these rules in place mistakes have been made.
More effort is required to collaborate with farmers and facilitate the improvement of these rules, rather than imposing an excessively heavy burden they cannot bear.
Listen to the podcast to hear the full version.
---
Angus Kebbell is the Producer at Tailwind Media. You can contact him here.