Farm sales defy rural real estate trends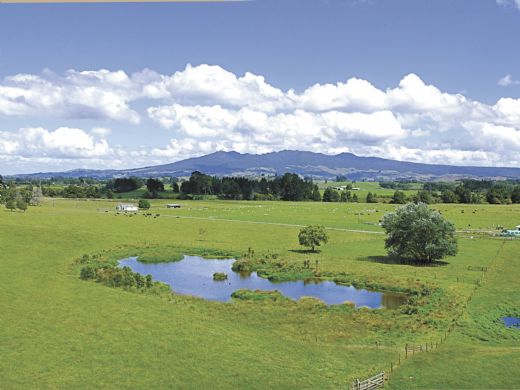 Signs of life have been seen in the flat rural real estate sector in the last week with $11 million worth of property changing hands in two hours.
The auctions in Tauranga involved three farms, in a turnaround from past months where rural sales in the Bay of Plenty had been sparse, real estate firm Bayleys said. Farm prices have dropped 40 per cent and sales and sales volumes 75 per cent during the last two years as the withdrawal of easy bank lending dried up farmers' appetites for capital gains reports The NZ Herald. Last week's sales included a 112 hectare dairy farm near Whakatane which sold for $5.1 million, a 170 hectare drystock farm at Waimana in the eastern Bay of Plenty which sold for $2.4 million and an 82 hectare dairy farm near Whakatane which sold for $3.85 million. Bayleys marketing agent Rhys Mischefski said the sales were clocked up in the space of two hours and were a surprise given the "sparse year for rural sales in the Bay of Plenty".
"That's the sort of interest and bidding activity we would normally expect to see in the proverbial 'boom times', so it was rather unexpected to see such strong and sustained followings across all three properties in a relatively quiet market," he said. There was multiple bidding on all properties, with the $5.1 million farm receiving 55 bids, the $3.85 million property receiving 23 bids, and the Waimana unit recording 13 bids. While the rural sector was far from showing what could be termed "healthy signs of activity", the auctions showed sales could be made if vendors had realistic price expectations, he said. "The demand for rural real estate is definitely still out there in the country market, but that demand has become far more discerning and price sensitive over the past 18 months as bank funding has become harder to secure.