Fed Farmers' boss blames MMP for 'big government problem'; Says NZ doesn't have a savings or investment problem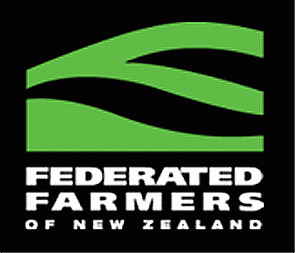 Federated Farmers president Don Nicholson has taken a shot at the size of government, saying it acted like a fiscal hoover behind the pressure on the Kiwi dollar and the sluggish economy.
Meanwhile, Nicholson attacked the "xenophobic" Save our Farms campaign and overseas investment rules touted by the National and Labour parties. He also raised concerns about the Government's wish for more 'value-added' exports.
Problem is government
"We need savings from Government," Nicholson said at Fed Farmers' National Council in Wellington.
"New Zealand doesn't have either a savings or an investment problem, we have a big government problem," he said.
"Today government consumes 44% of our economy - eight percent more than what it did in 2000. That's NZ$30 billion in real terms. NZ$30 billion year-upon-year-upon-year."
Nicholson blamed the growth in government on the Mixed Member Proportional (MMP) electoral system.
"Governments have embraced MMP's dark praetorian truth - you have to bribe the electorate on a scale that would have made Richard Seddon blush.
"The only political game in town is to 'maximise' the party vote by hook or crook," he said.
Value added
Nicholson took aim at those in government and academia who wished New Zealand to be some "Rolls Royce" in terms of the quality of its export products.
"[They want it so] that we are so unique we can extract a high premium for Made in New Zealand," he said.
"If there's a bar to jump farmers ask why, but our government responds by asking for it to be raised even higher.
"As a farmer and as Federated Farmers President, our automotive benchmark should not be Rolls Royce but rather Toyota or Nissan.
"In other words we should focus on mass markets where premium is derived from craftsmanship, quality, reliability and trust that builds loyalty."
Economic Development Minister Gerry Brownlee said last month that New Zealand should be looking to export more value-added processed food and beverages, instead of just primary exports such as milk powder. 
"The maths is pretty simple – a kilo of infant formula is worth ten times the value of a kilo of milk powder – so we know which one New Zealand should be selling," Brownlee said.
After today's speech, Nicholson told interest.co.nz a big part of the problem was that compliance costs for businesses wishing to start up in New Zealand were too high.
"Businesses don't like working in New Zealand because of our compliance regimes. It's not easy to set up business in this country – even though we're decreed to be one of the more friendly countries in the world, the cost of doing business here is relatively high," he said.
"Why would people come to a relatively high cost economy when they can go and do the same thing in a lower cost economy, [where] they take the raw ingredients, process to a point here and then take it somewhere else for further processing?
"I understand New Zealand says 'why can't we have the whole business here?' That's smart.  Let's make it easier for businesses to do that.
"You go from RMA to local government to central government cost structures. When you've got big government as it is heading towards 50% of our GDP, you've just got to think that, pretty much 50% of what everyone does has an influence of government in it," he said.
Save our Farms "Xenophobic"
Nicholson said he was stunned by the Save the Farms campaign. It reeked of hypocrisy, he said.
"I am a cynical Scot by heritage. So when I see a Remuera property developer part of this group, I have my doubts about the purity of their motives.
"Is it myopia or naked self interest? If you are a Remuera property developer, wouldn't you like to buy low? I mean, farms are also land banks.
"But no, they just wish to save our farms because we Kiwis love property. We all love property, but it seems we love the property of other people even more."
Nicholson noted that foreign high net worth investors may be able to skip around overseas investment rules proposed by Labour and National.
"If you have at least NZ$10 million in New Zealand you can apply for New Zealand residence under the Investor Plus category," he said.
Nicholson then raised the example of Anders Crofoot, who is president of Federated Farmers Wairarapa.
"He's an American who moved here in 1998 with  his wife Emily and family. He took citizenship in 2005 and is an example of the talented farming migrants we need to re-fresh the New Zealand farming system with new ideas, new concepts and new blood.
"Would he have moved here under the Save Our Farms xenophobia or the rules now being considered by some political parties? No he would not," Nicholson said.
"I also need to remind people that the Chinese have been in New Zealand for a very long time. One of our first ever dairy cooperatives was established by Chew Chong in Taranaki," he said.
The market was a good place in which to decide ownership of New Zealand farm land, Nicholson said.
"We've got private title, and we've got people wanting to meddle. The market's a good place for that meddling to happen, and we don't need people like the group Save our Farms encouraging the meddling."
"You've got to wonder where New Zealand wants to be. No one takes the land away. You pay tax in New Zealand, you employ New Zealand people, with New Zealand residence. New Zealand was founded on foreign investment."
* More to come. Prime Minister John Key will address the council at 4:15 this afternoon, while former South Canterbury Finance CEO Sandy Maier will talk here tomorrow.
(Updates with more on Save the Farms, Value added debate)