Banks keep tight rein on rural lending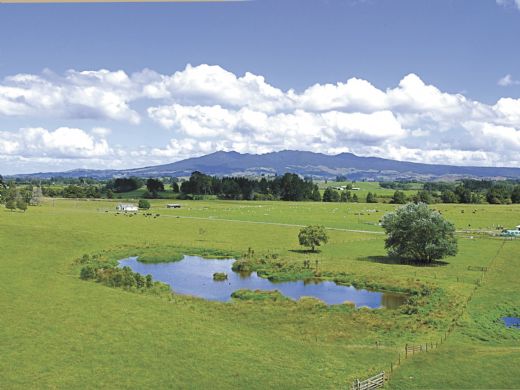 Banks continue to keep a tight rein on lending which has squeezed the rural real estate sales to a minimum. The big push for the next year is to reduce debt to more sustainable levels, so farmers can cope better with the vagaries of the weather or markets.
A change could be evolving in land ownership with groupings of individuals buying land to maximise initial equity and minimise debt.
These sort of operations could work well if good shareholding managers are involved, and the focus is on operating profit, not capital growth.
This will require a change in attitude from many farmers who often spend to minimise tax rather than spend for a good return.
Export commodity prices are sparkling but the outlook for the rural economy this year is "muddly", with banks keeping a stranglehold on farm lending and cashflows still tight, says ANZ National Bank chief economist Cameron Bagrie . But it will be 2012 before there is a rebalancing of overheated pre-recession land asset values and income, they say.

Farmers will continue to concentrate on reducing debt this year reports Stuff. The outlook for 2011 is better than for last year but the sector is "in a halfway house", Mr Bagrie says. Next year farmers will have repaired their balance sheets and commodity prices are expected to still be strong, he says. PGG Wrightson, the country's biggest rural real estate company, predicts more energy in the $10 million-plus farm market with farmers and other investors with cash teaming up to buy farms that would be operated like corporates, with shareholders and contracted management.

BNZ chief economist Tony Alexander says an indication of new economic life in the sector is a strong increase in tractor registrations last month. More people, including syndicates, with capital and only some debt would enter the market this year, he believes. But Waikato accountant Nigel McWilliam, a dairy specialist with Diprose Miller, says banks are responsible for the real estate market squeeze."We have farmers looking to borrow, and a number of clients looking to sell, and the banks are very involved with sale and purchase agreements, walking the property with the purchaser and then pouring cold water on the deal."

ASB rural economist James Shortall says dairy and meat returns are generally strong but farmers' cost structures are still high because of increases in inputs like fertiliser. Important farming regions like Waikato are struggling with drought and farmers are very cautious about spending after "a real shakeup" over cashflow deficits.